When you could sleep in the kitchen. Julia Park provides an illuminating history of the many ways landlords and the authorities have dodged their responsibility to provide decent housing rights up to the present day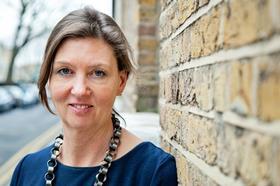 It made the news last week when London mayor Sadiq Khan accompanied a team of enforcement officers to a three-bedroom house in Newham occupied by nine people, four of them in one room. As well as being grossly overcrowded, the privately rented house was damp, was infested with cockroaches and its wiring was unsafe. Confirmation that Khan will "name and shame rogue landlords" in a new online database has understandably been met with general approval.
Earlier this month, all local authorities were given extra powers by the government to "crack down on rogue landlords". These powers include the ability to issue fines of up to £30,000; a pretty modest penalty for exploiting vulnerable people and breaking the law.
Overcrowding has been a statutory offence since 1935. A report from 1933 cited an example:
"There are six people in this house, divided for sleeping purposes thus: main bedroom, husband, wife and child; second bedroom, two girls; parlour, son. Accommodation which necessitates five people sleeping in two small bedrooms, and one person in the parlour, is by every civilised standard odious."
This added to the general, public outcry over the state of Britain's overcrowded housing, which led to a programme of slum clearance and the 1935 Housing Act. Under the act, a home was defined as overcrowded if it failed either of two tests. The first was "room standard" and the second, a "space standard". In both tests, a room was considered to be "available as sleeping accommodation" if it was "of a type normally used either as a bedroom or a living room".
The "room standard" ruled that:
"…there is overcrowding wherever there are so many people in a house that any two or more of those persons, being ten or more years old, and of opposite sexes, not being persons living together as husband and wife, have to sleep in the same room..."
To interpret the legislation, local authorities were required to look at how the sleeping arrangements could be used, rather than how they were actually used. This meant that a family of four, including a boy and a girl aged ten or more, with two rooms were not statutorily overcrowded because the couple could occupy separate rooms, with one each of the two children. There was no limit on the number of people of the same sex who could live in the same room.
The "space standard" worked by calculating the maximum number of people permitted to live in a dwelling in one of two ways. One was based on the number of "living rooms" in the dwelling and the other, on the floor areas of each room. Under the former, a child below the age of one was not counted, and a child between the age of one and ten was counted as "half a person".
Despite being acknowledged as just a starting point in 1935, exactly the same archaic and confusing tests still apply today. It turns out that kitchens also "count" as bedrooms, as do bathrooms if they are large enough to take a bed. Numerous attempts by various politicians to get the law updated to reflect the more sensible "bedroom standard" now used for the English Housing Survey and housing allocations, have all failed.
When it comes to enforcement, local authorities have the power to take action against the landlord of an overcrowded home on behalf of a tenant. Paradoxically, if a tenant complains about a local authority landlord, legal action can't be taken without the express consent of the attorney general. Shelter notes that the attorney general has never agreed to let a case of overcrowding by a local authority proceed to court.
Local authorities have also failed to use their powers under section 334 of the 1985 Housing Act to prepare and submit a report on the extent of overcrowding in their areas, and the government has failed to use its power to require them to do so. A code of guidance offers the biggest let-out clause of all:
"…in determining whether it is reasonable for a person to continue to occupy accommodation, housing authorities may have regard to the general housing circumstances prevailing in the housing authority's district…"
This effectively means that a local authority in an area with severe housing problems has a lesser responsibility than one in an area with fewer problems. It also suggests that if a local authority is unable to offer less crowded accommodation than the tenant is occupying, there is no housing duty.
All of this begins to explain why so many local authorities are either not trying, or are not able, to tackle overcrowding in the private rented sector. They simply wouldn't know what to do with the people they find.
The house raided in Newham last week is not an isolated case; nor is it the worst. Last week, housing officers in Harrow found 17 people in a three-bedroom house with one bathroom and toilet. Up to 40 people were thought to have been living there.
In July 2015, the Guardian reported that housing enforcement officers in East Ham discovered 26 people living in a three-bedroom family house licensed for a maximum of seven people. They found at least seven people living in the cellar alone. It had no windows, the ventilation duct had been taped over and as the internal door to the house was locked, the room was only accessible from the back garden, via steep, concrete steps. The landlord, who had been served an enforcement order three years earlier, was reported to have been charging rent of at least £2,340 a month.
Some of this rent is likely to have been paid by taxpayers. The State of the Nation, the latest report by the House of Commons Public Accounts Committee, published on April 24, reveals that total government spending on housing in 2015-16 was £28 billion. Almost three quarters of this (£20.8 billion) was spent on housing benefit – £8 billion of that went to private tenants or, more accurately, to private landlords.
The committee also notes that 29% of privately rented housing would fail the Decent Homes Standard – a basic set of criteria introduced for public housing by the Blair/Brown government. When asked to consider applying the Decent Homes Standard to at least those homes being rented to people on housing benefit, DCLG rejected the suggestion. Labour, on the other hand, has promised a "consumer rights revolution" for renters in England, if it wins the general election.
Postscript
Julia Park is head of housing research at Levitt Bernstein.