Their powers are limited and the government's motive might have been to off-load responsibility, but this exercise in devolution could still be a good thing. Julia Park takes a look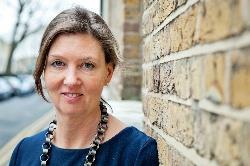 Amid the political turmoil of the last few months, relatively little attention has been paid to the new metro mayors. Directly elected on May 4 this year, their role is to work with the leaders of the local authorities in the six new combined authorities that have signed up to a devolution deal, to set out a strategy for growing their city region.
It's an American idea, pushed here by George Osborne in the last years of the Tory/Lib Dem coalition government. It's not new. George Ferguson, a former RIBA president, was elected mayor of Bristol in 2012, and London has had a mayor since 2000. Ferguson was widely felt to be a success and, on balance, London's mayors have been good for the capital too. The powers that come with the role tend to increase over time and Sadiq Khan is now in a fairly strong position to stand up to government as he continues to seek more autonomy. Even so, his powers are still nothing like as extensive as those of the mayor in New York, or even Paris.
The six new metro mayors (serving Cambridge and Peterborough, Greater Manchester, Liverpool City Region, Tees Valley, West Midlands and West of England) will have significantly less power than Khan, and because their remits are individually negotiated – a blend of what central government is prepared to offer and what the candidates and the combined authorities are prepared to take on – no two remits are the same. That's part of the problem for me.
The most obvious thing they have in common is their gender. So far they're all men. As a former health secretary under Gordon Brown, Andy Burnham in Greater Manchester is the only household name, and only he and Steve Rotherham (Liverpool) are Labour, the other four are Conservative. All except Andy Street in the West Midlands (ex-managing director of John Lewis) have a political background.
Transport seems to be the most commonly devolved area. All the new mayors have a "consolidated budget" for transport while only three have control of planning for health and social care. Not surprisingly, given his background, Andy Burnham is one. His experience has given him more extensive powers than his counterparts who have significantly lower public profiles. He has absorbed the role of crime and police commissioner too. He also gets the highest salary (£110,000) and had the highest mandate (taking 63% of the vote) though across all six authorities, turnout was pretty low (21-29%).
At 30, Ben Houchen is the youngest of the new metro mayors and his salary is reported to be £35,800 (only a third of Burnham's). Undeterred by the paltry pay, he wants the authority to buy Teesside Airport and set up an independent commission to review the structure of Cleveland police which, he says, "has failed residents and front-line officers".
When it comes to housing, it's a similarly mixed picture. According to Centre for Cities, all except Andy Street, in the West Midlands, have power for strategic planning and a Mayoral Development Corporation, and most have power over compulsory purchase. Despite Birmingham's housing shortage, compulsory purchase seems to be the only housing-related element devolved to the West Midlands – the region with the largest overall investment fund (£1.1 billion over 30 years). Burnham is committed to increasing affordable housing and ending rough sleeping, while Andy Street and James Palmer (Cambridge and Peterborough) have stuck to the safe ground of protecting the Green Belt. Tim Bowles (West of England) is also pledging to protect "green fields" by promoting "urban regeneration" sites. Transport seems to be his focus.
Street's other priorities include skills and apprenticeships for young people, cutting congestion and regenerating the high street, while Palmer wants to improve the planning system and push plans for a new university in Peterborough. Steve Rotherham is the only one to have prioritised a green agenda; his big idea is to "harness the power of river Mersey" for green energy.
Will they make a difference? The public seem to be lukewarm about metro mayors and I've always felt rather agnostic too: partly because it all seems so confusing and uncoordinated, and partly because I mistrust the government's motives. Is this really about devolving power or is it more about off-loading responsibility? It has never been easy to get to the bottom of what the London mayor can and can't do and the inconsistencies in the scope of the six new deals add another layer of complexity. There's also a risk that they'll spend a lot of time competing for limited resources.
But I'm slowly changing my mind. As Britain goes it alone, it feels more important than ever to assert a global presence by increasing employment and cultural opportunities across the country; taking the pressure off London and sharing more of the rewards that it has reaped for so long. The Northern Powerhouse and the Midlands Engine might be annoying clichés but they're not bad ideas.
Dealing with Brexit and defeating terrorism is as much as any government can handle. With local authorities so worn down, it probably is useful to have a new tier of authority. We need experienced and ambitious people with the time and energy to focus on key regional priorities, and a reputation to forge. It might also help to spread what little jam there is more fairly and hold the government to account when necessary. I'm beginning to feel more concerned for cities like Leeds and Newcastle that haven't bagged themselves a metro mayor and risk being marginalised. (Sheffield gets its metro mayor next year).
Will the result of today's election make any difference? Probably not much: whoever wins is going to be consumed by Brexit and the big domestic issues. The majority of the new mayors are Conservative and though Labour has been lukewarm about the whole devolution agenda, meddling with mayors is unlikely to be a priority for them.
All the main parties are over-promising on housing numbers (the Conservatives pledging the most) though they have different ideas, timescales and tenure. Labour is prioritising social housing and appealing to young voters by promising new rent controls with annual price rises capped at the level of inflation, new standard three-year tenancies, a licensing programme for landlords, new consumer rights and a ban on letting agency fees.
These measures wouldn't sit well with the new Conservative mayors but would suit Burnham who could really make his mark on health and social care too. Harder to know what the others are likely to achieve but they deserve a chance. All things considered, George Osborne might have had the right idea, if not for the right reasons.