The Corporation's City Plan 2040 aims to boost activity in the Square Mile by encouraging high quality new office development and creating greater diversity of uses, writes Shravan Joshi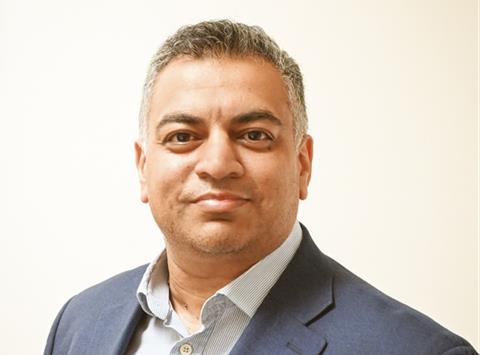 As ways of working continue to evolve in the wake of the pandemic, The City of London Corporation has important questions to answer about how we adapt the Square Mile's working environment, to keep the area a thriving, seven-day-a-week destination.
That is why we commissioned Arup and Knight Frank to look at the current office space demand and provide a framework for us to make an informed decision about how we formulate our future policy approach.
This month I'm pleased to share that the City Corporation's Local Plan Sub-Committee has considered the report and begun exploration of a clear way forward that will secure the Square Mile's status as a world leading destination for UK and global visitors, workers and residents to enjoy.
For context, earlier this month, we launched the public engagement phase of the City Corporation's main planning and transport development plans for the Square Mile, known as 'City Plan 2040' and the Transport Strategy. With input from our residents and businesses, the plans will provide an overarching framework for future development in the Square Mile up to 2040.
Among the key priorities of this engagement is the future approach to office space. Whilst our flagship 'Destination City' programme will power the Square Mile's recovery from the pandemic, reaching new and existing audiences to encourage footfall and spend, we recognise the important contribution that the Square Mile's employers and workers will have. We are also keen to entice workers back into the City on weekdays with a vibrant and dynamic working environment.
The Arup/Knight Frank report set out for us three scenarios that should inform the approach to meeting future office space demand, the first being the return of 'in-person' working, with most people coming back to the office. Assuming that office working would return to around 80% of pre-pandemic levels, the report suggested that an additional 1.9 million m2 of office space would be needed to meet demand.
The City plan includes policies that require office developers to make a contribution to the 'Destination City' programme
The second scenario anticipates a continuation of hybrid working which sees office workers commuting two or three days a week into the City. This would require us to add an additional, at least, 1.2 million m2 of office space to our current levels.
A third scenario projects an increase in working from home and lower office attendance still requiring an additional 550,000 m2 of space.
The continuation of hybrid working may currently be touted as the most likely scenario, but there are increasing indications that demand may outstrip this. The number of people travelling into the City on average across the working week is now above 65% compared with figures from 2019.
With potential business relocations to the City and projected increases in jobs and employment through economic growth, we're expecting to see ongoing demand for high quality, sustainable offices in the Square Mile.
In any case, I have emphatically welcomed the report's findings, as it broadly shows that we are not only on the right track to meeting the amount of office space demand in the City, but also delivering the right type of space.
According to Greater London Authority data, there is an increase of 85,000 jobs projected for the City of London up to 2040 and the most recent figures on the City worker population saw the number of employees growing from 550,000 to 587,000 over a 12-month period.
Encouragingly, the level of office space in the Square Mile continues to increase and stood at over 9.4 million m2 in 2022, an increase of some 650,000 m2 over the preceding five years. At present, there is also a further 500,000 m2 in our planning pipeline.
>> Also read: City of London progresses new tower rules
Within that demand, there is what we refer to as the 'flight to quality.' We see tenants seeking a new quality of space to encourage a return to the office, whilst employers place greater value on abundance of meeting spaces, good access to amenities, as well as design which communicates the company's brand and values.
Both tenants and employers are also broadly aligned with our own goal to enhance the sustainability credentials, both of new builds and existing office space, through 'retrofitting' and creating buildings that minimise their carbon impacts.
I'm tremendously optimistic about meeting this challenge. On average, over a seven-day week, the City's footfall is 80% of pre pandemic levels. With the increase in office floorspace and new attractions, this is projected to continue to rise. We will soon be welcoming TikTok to the Square Mile, who are taking 13,000 m2 at the 150 Aldersgate development, whilst Apple has committed to expanding its space at 22 Bishopsgate by 7,000 m2.
The City plan includes policies that require office developers to make a contribution to the 'Destination City' programme – whether that's through creating new cultural and educational attractions, public roof gardens and terraces, viewing galleries, communal dining halls, celebrating the City's heritage and history, open spaces with events potential, exciting retail and leisure offers, or other facilities that will help transform the Square Mile into an amazing destination for everyone.
Postscript
Shravan Joshi MBE is chairman of the City of London Corporation planning and transport committee