The irony of fears about the impact of AI on architecture is that the machines might be learning, but the architects are not, writes Chris Williamson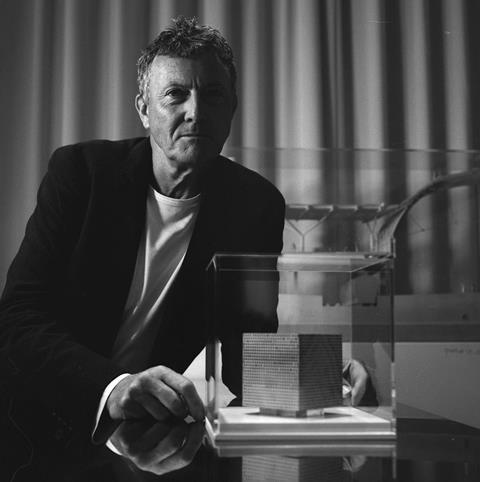 There simply isn't a commitment to lifelong education in the profession. In contrast to Chat GPT's voracious appetite to acquire knowledge, it's possible to complete half of RIBA's CPD requirement while eating sandwiches over 15 lunchtimes. There are few checks on the process and no evidence is required. Great if you're busy, but who does the system really serve?
And if our clients and fellow consultants knew how flimsy our professional development was, would they trust us?
As architects, we ignore the evolution of AI at our peril, with its rapidly evolving ability to design something cheaper, in a fraction of the time, that is – perhaps – even better. You could argue that we need to be as skilled and informed as we can be to demonstrate our value and head off the threat, but how does the RIBA's current CPD requirement help to promote quality?
At present, all it does is differentiate RIBA Chartered members from non-members. While it is intended as quality assurance, I'm not sure how much that is grasped by clients – or how much they care. Swiss architects (in common with those from Bulgaria, Malta, Portugal and Slovenia) have no requirement to undertake CPD, yet they are also highly respected across the world.
If CPD was more rigorous and engaging, professional membership would offer a greater assurance of quality, a global gold standard; a curriculum based on core competencies, recognised with professional certification. I have been fortunate to experience that in my own role. French engineering firm, Egis – WW+P's parent company – has an excellent online learning platform, which we are all obliged to complete.
If you don't answer 85% correctly, you go back as many times as you need to until you do. I was so impressed with the format that I enrolled to a system called CPDconnect and have found it incredibly useful. The online exams to become a BREEAM assessor are daunting but brilliantly designed.
To tackle global issues, there is a need for greater international collaboration in the profession, and technology gives us the tools to do that. Social media, online learning, conferencing… they all make the world smaller, reduce the cost of communication, and grow our opportunities to learn and create better buildings and places.
This is an important time for the RIBA, and I hope that over the next few years, we will see our professional architectural body embrace the concept of lifelong learning for the opportunity it is – not least in attracting thousands of architects from many different countries.
Having had the good fortune to work abroad, I have been able to witness the hunger and desire for learning, particularly in Asia, in places like China, Malaysia and Singapore, in contrast to the complacency in many parts of Europe and North America. It really does feel that our time has passed, unless we try to keep several steps ahead, and there's such a strong link between learning and growing an architecture practice.
For my part, since qualifying as an architect, I have completed a masters in Project Management, which I have found invaluable in running a business, and one in Urban Design, which has helped our spread of work enormously. More recently, I did the BREEAM exams to be an accredited assessor for infrastructure projects. This has been most useful in winning new work, reviewing major transport projects throughout the world and being able to evaluate the carbon benefits of these projects.
I have also been very impressed with the RIBA Academy courses for conservation, which I drew on to convert a derelict Methodist church into a community arts centre in my home town of Ilkeston. These online courses are well produced, accessible and should, I believe, be a model for lifelong learning – something the RIBA could export around the world.
The RIBA's original Charter of 1837 set out its purpose to be: '… the general advancement of Civil Architecture, and for promoting and facilitating the acquirement of the knowledge of the various arts and sciences connected therewith…' By moving from a CPD lunch from a window manufacturer to a commitment to meaningful, enriching learning; and by harnessing the potential of technology to create inspiring, provoking modules, the UK's professional body may become an international force for good.
>> Also read: The stakes are high – so are the rewards: AI and the future of construction