Many sectors are growing and job seekers have plenty of opportunity to explore their career options, writes Jimmy Bent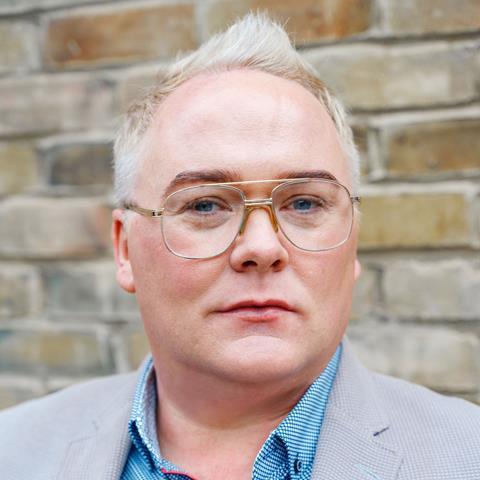 The last few years have been unpredictable, to say the least. The pandemic forced many companies to put staff on furlough, freeze hiring, downsize, or even close their doors permanently. In the early days, job seekers significantly outnumbered job openings, creating a very imbalanced job market. Cyclical hiring trends went out the window, and supply and demand has been all over the place over the past few years.
Talk of the 'Roaring Twenties' and the anticipation of an economic boom created a frantic scramble for talent during the summer of 2021. Vacancies significantly outnumbered available candidates, leading to severe skills shortages across many sectors. In response, many employers snapped up talent and, in some cases, over-hired.
However, the anticipated recovery did not fully materialise, and the UK economy has remained stagnant for the past 18 months. During this time, we've witnessed high-profile practices making redundancies, and many firms have struggled due to soaring costs and economic pressures.
This disruption, the gloomy news cycle and market stagnation have made candidates nervous about changing roles, causing them to opt for stability by staying in their current positions.
Three years on, we're now seeing a slow return to normality. This year, after a predictably quiet hiring period in the summer, vacancies have steadily increased from September onwards, with more candidate movement and many companies ramping up hiring.
People who were considering a move back in 2019 had their plans halted in early 2020. However, they are now realising that life must go on and are making considered choices about their next move.
If the workload is unpredictable and you're not ready to commit to a permanent hire, utilising contract workers is a great solution
Job seekers calling us for exploratory conversations are often surprised to learn that many sectors are buoyant. Companies working on commercial workplaces, healthcare, and projects in the Middle East are increasingly busy.
However, we are also advising candidates that the grass is not always greener and that they need to have realistic expectations when considering a move. Hybrid working is still a strong motivator for those looking to make a change, but there is a misconception about the number of firms willing to offer this, especially to new employees. With a more balanced market, employers don't feel the need to offer this if it doesn't align with their business goals.
The industry has made some progress in improving salaries across the board, although there is still work to be done. With money no longer being the number one reason to move jobs, people are now more interested in career development, flexibility, and simply trying something new.
As the job market returns to more familiar trends, January is the time when people traditionally start thinking about their next move - the 'New Year, New Me' effect. It's wise to begin having conversations with existing staff about their aspirations, wants, and needs. This could avoid any surprises on your first week back in 2024!
New Year turnover is inevitable but can also be seen as an opportunity, as there will be more roles to fill, and there will be more quality candidates looking for their next challenge.
With this in mind, right now is a good time to hire. Getting people onboarded before Christmas ensures that you are fully resourced and ready to go in January.
Getting ahead of the game and having a well-thought-out hiring plan and a team with flexibility will enable you to handle fluctuations in workload. Delaying hiring decisions until the last minute may seem like a sensible strategy, but it can leave the organisation shorthanded or understaffed. Hiring without pressure makes it easier to find the right fit rather than making last-minute decisions.
If the workload is unpredictable and you're not ready to commit to a permanent hire, utilising contract workers is a great solution.
With the return of a more balanced jobs market, we've moved away from a severe skills shortage but be aware that strong candidates are still in demand and will have multiple options and will only move for the right role.