Emphasising what makes a company different and desirable is important when hiring, but also good for engaging existing team members, writes Jimmy Bent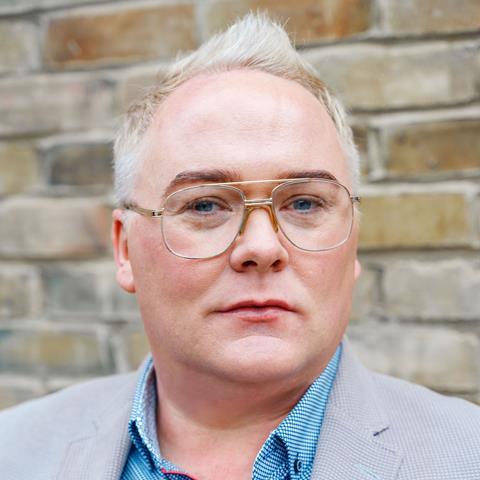 In a world where we all have access to more information than ever, jobseekers have a wealth of insights about potential employers; online reviews, industry press, and hearsay information are just a click away, so it's crucial to create and maintain a strong employer brand in this candidate short market.
Employer brand is different to company brand; employer brand is where the organisation communicates its identity to both potential and current employees. As such, employer branding needs to flow through from initial impression to day-one on the job, and beyond.
A strong employer brand starts with a compelling online presence. Companies should have a dedicated page on their website that is more than a list of open vacancies.
This page should showcase the benefits of working for the practice – consider including photos of team events, any social responsibility initiatives, and details of anything else that makes the company stand out.
Ensure there is a way applicants can get in touch even if you don't have a suitable vacancy at that time. Keeping this page updated is also key; a fresh and engaging 'Join Us' page will attract potential employees and leave a positive initial impression.
Social media is also a powerful tool for attracting talent. Use social media to highlight company initiatives, incentives, benefits, and social events.
A large percentage of the current candidate pool are digital natives whose fundamental source of information, influence and communication is online. People not only have access to the information you put out into the world, they can also check reviews on sites like Google and Glassdoor.
Employees are drawn towards companies that are authentic and respectable and with values that align with their own. It's not uncommon for candidates to withdraw from applications after finding out negative information about companies online.
While technology can streamline the recruitment process, be mindful to not remove the human touch entirely. The first contact an applicant makes with a firm is often a job application.
Employer branding isn't solely about attracting new talent; it's also important for overall employee engagement
Automating an acknowledgment to applications is simple to set up but it's best practice to try and respond to all applicants, including unsuccessful ones. Leaving candidates without a response can leave a negative impression and discourage potential future applications.
The same goes for social media, if you spend time and resources putting out social posts and content, any engagement is valuable. So, responding to any comments or questions will pay dividends in the long run.
Having gone through the process of screening, interviewing, and negotiating with a jobseeker, consider how you extend the job offer to the successful candidate. We would always recommend the offer was made over the phone, so you can communicate your enthusiasm and answer any questions and then follow up with the paperwork.
Take this opportunity to really sell what you're offering, and think about the design of the document - why not include imagery and make it graphically pleasing, rather than just a bog-standard letterhead?
Employer branding isn't solely about attracting new talent; it's also important for overall employee engagement. During the onboarding process, new team members should be educated about the company's values and story.
This approach helps to integrate them into the team and immerse them in the company culture. Utilising an intranet or internal newsletters to share company news and updates can be particularly helpful, especially for companies with multiple sites, remote workers, or international offices.
By maintaining a positive online presence, prioritising the personal touch, and immersing new team members in the company culture, you will be a step ahead in attracting and retaining the best talent in the industry.