When weighing whether or not to use video interviewing it's import to consider the value of face to face interaction, writes Jimmy Bent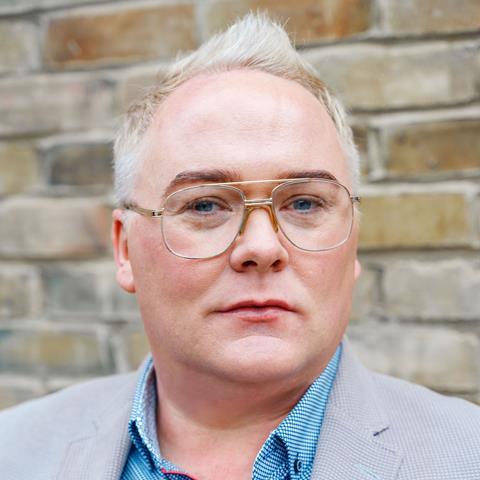 As little as five years ago, the idea of using video interviews as part of a local recruitment process would be almost unheard of in our industry. As a recruitment company, we were continually approached by software providers eager to promote their new video platforms, but at the time it seemed unlikely that remote interviewing would be adopted by the companies we worked with.
Fast forward to the present day, and remote interviewing has become commonplace across the board.
This shift has brought numerous benefits, including increased speed, convenience, and the ability to connect with candidates regardless of their location. That being said, using video interviews in your hiring process might seem like a no-brainer, but it's important for hiring managers to consider whether video interviews are suitable for all roles - jumping straight to remote screening can mean missing out on important first impressions.
Contrary to the belief that video interviews save time; our experience suggests otherwise. Often, first and second (and sometimes third) interviews are still required. In this competitive market any additional layers of screening can result in candidates losing interest or simply choosing a competing offer because the other company acts quicker.
Practical limitations must also be considered when conducting video interviews. Unstable internet connections, poor lighting, and distractions pose challenges for both the interviewer and the interviewee. Finding a quiet space to sit in front of a laptop, especially during the workday, can be difficult.
There are many benefits of using video interviews as part of the hiring process
You cannot beat in-person meetings to help build rapport, read non-verbal cues and to access someone's interpersonal skills. Observing how the interviewee interacts with your wider team when they visit your office is a great way of understanding if they are a good cultural fit – but this is very difficult to gauge through a screen.
While many candidates prepare for video interviews just as they would for in-person meetings, some, particularly the generation joining the workforce, are accustomed to social interactions on platforms like Snapchat, WhatsApp, and FaceTime, and may not perceive the initial remote process as seriously. Likewise, offering a video interview as the first interaction to a high-level strategic candidate can be off-putting, as it may not convey the level of importance they would expect of the process.
Although not widely adopted in our industry, the acceleration of the use of technology and AI for screening purposes across various sectors is undeniable. An example of this is one-way video interviews, where applicants respond to pre-recorded questions, and AI facilitates the question selection and recording of responses without contributing to the decision-making process. At the other extreme, AI-led interviews employ tech to make initial decisions based on the interpretation of the quality of answers, facial expressions, gestures, and tone of voice.
There are many benefits of using video interviews as part of the hiring process. Not only can they be arranged at short notice, but they also foster enhanced collaboration by allowing multiple interviewers to participate in a video call simultaneously, regardless of their respective locations. And there is no doubt that for national and international vacancies, video interviews are invaluable and can save time and money.
When making the call (excuse the pun) on whether to use video interviewing as part of the hiring process, striking a balance between the advantages and drawbacks is crucial. While they offer efficiency and convenience, in an industry that prides itself on collaboration and human connections, do we always want to sacrifice the chance to make a strong first impression face-to-face?