It's about much more than bricks and mortar, writes Ben Flatman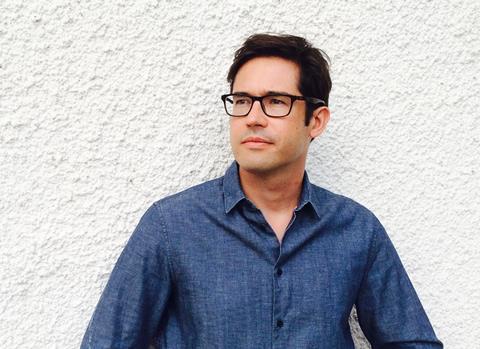 Kolkata was once one of the great cosmopolitan global cities and has the architecture to prove it. Drawn to Kolkata by the immense wealth of Bengal, the British made the city their effective capital from 1773 to 1911. For centuries it was a thriving commercial hub, pivotal in the extractive colonial economy and home to a diverse mix of Hindus, Muslims and countless other religions and ethnicities. The city's architectural heritage includes impressive administrative and commercial buildings at its core, but also the homes of the Indian middle and upper classes in richly textured suburbs such as Bhowanipore.
Kolkata also played a key role in the 19th-century Bengal renaissance. This effervescent flowering of Bengali cultural life and political awareness led directly to Bengal being seen as a key centre of resistance to Britain's continued presence in India. Britain's vindictive response was to first partition Bengal and then move the capital to Delhi in 1911. By the time of independence, British rule had transformed Kolkata from a city once at the heart of one of the wealthiest regions on earth, to one of the poorest.
Decline is always relative, but it's probably not unfair to say that the city's economic fortunes have been on a downward trajectory for much of the past century. Traumatically sundered from its agricultural hinterland in East Bengal by the traumatic 1947 partition of India and Pakistan, Kolkata gradually transitioned from a position of centrality in Indian national life to a place increasingly on the geographical and political margins.
The sense of Kolkata as a place apart from wider Indian and global trends, was only deepened by the long period of Left Front government in West Bengal between 1977 and 2011. Kolkata became known for its studied rejection of prevailing neoliberal economic orthodoxy. As a result, the industrial and service sector boom that has overtaken much of India since the early 1990s largely bypassed the city.
One upside of Kolkata's economic isolation is that for many years the pace of redevelopment was relatively slow compared to many other Indian cities. As a consequence, a lot of its old buildings are still standing. But around a decade ago, this architecture began to come under increasing threat from a new wave of property speculation. In the absence of industry, investors were pouring their money into residential development.
Under pressure from these developers, the city authorities began delisting historic structures, paving the way for their demolition. A high-profile casualty in 2018 was the destruction of the old Kenilworth Hotel, the loss of which the renowned novelist and conservation campaigner Amit Chaudhuri described as "a reminder of the intellectual and moral bankruptcy that is steadily destroying the city's architectural legacy".
Kolkata and Bengalis more generally pride themselves on their literary and musical culture. In the 20th century, the Bengali renaissance developed into a wider embrace of external influences and ideas. Chaudhuri sees the low-key but eclectic architecture of the city's suburbs as a vital part of that cosmopolitan Indian modernity that once characterised the city.
It was a time of great eclecticism, curiosity, and openness, reflected in the variety and experimental nature of these largely residential buildings

Amit Chaudhuri
When I spoke to Chaudhuri recently it was clear that he sees direct parallels between the fight to protect Kolkata's historic everyday residential architecture and India's increasingly bitter culture wars, which often barely conceal undercurrents of communalism. These have recently been encapsulated in the nationwide protests against the Hindu nationalist government's Citizenship Amendment Act, which explicitly denies nationality to Muslim refugees.
He later sent me the following statement: "I hope the danger India's secular history and creativity are presently in makes us look back at that history again with new eyes. I think it will. Calcutta's architecture – the sort I'm most interested in, and which covers large parts of the city – emerges from a Bengali modernity, just as that modernity itself emerged from those spaces, first in North Calcutta and then, in the early 20th century, in the south of the city. It was a time of great eclecticism, curiosity, and openness, reflected in the variety and experimental nature of these largely residential buildings. It's vital, especially given our present narrowing of vision, that we don't lose our link to that idiosyncratic past."
As Indians of all faiths and none struggle to defend an inclusive sense of their national identity, Chaudhuri offers us a prescient reminder of how architecture can be the receptacle of shared cultural memories. And why the battles that communities wage across the world to protect their built heritage from both commercial self-interest and ideologues are about so much more than bricks and mortar.