When it chose a home next to Skid Row, SCI-Arc helped kickstart the renaissance of Downtown LA. No longer a nomad, can it hang on to its pioneering spirit, asks Ben Flatman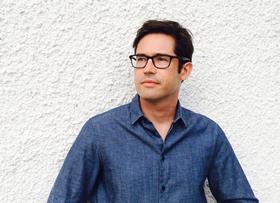 Architecture schools often like to think of themselves as playing an integral role in the life of the city, but how many actually have a tangible impact on the places that they inhabit? It's notable how staid many schools are in their choice of location and premises. The Bartlett recently moved back into its extensively rebuilt home on Gordon Street, but aside from the staff and students, few people are likely to have registered the polite-modernist transformation. The Architectural Association, with its stately residence on Bedford Square, and country estate in Dorset, seems to share the real estate pretensions of the English aristocracy.
In contrast, the Southern California Institute of Architecture (SCI-Arc) in Los Angeles, taking inspiration from its founding director, Raymond Kappe, has shown how an architecture school can be not only in the city, but an active and powerful agent in its urban evolution. SCI-Arc was founded in 1972 by a group of breakaway faculty and students from California State Polytechnic. Like the AA, its independent status meant that unlike most other schools around the world it lacked the support of a large institutional backer. Because it didn't have a permanent home on a university campus, and the financial wherewithal to buy its own premises, SCI-Arc was therefore obliged to become nomadic.
Like many of the city's young architects and artists at the time, the school made its first home to the west of LA, initially in Santa Monica. In 1992 it moved further south, close to Venice, where it then remained until 2000. With its lease approaching its end in the late 90s, there had been an on-going discussion about where SCI-Arc should move next. Most of the faculty had built their lives in West LA, and the location had an allure for students. But 17 miles to the east sat LA's long-neglected Downtown, which had suffered from serious decline from the 60s onwards.
Like so much American history, LA's urban landscape is deeply scarred by race. The freeways the city started building in the 50s were barely disguised walls, segregating black and Latino neighbourhoods from what were usually more affluent white areas. The new elevated highways around Downtown cut off pedestrians from the inner residential areas, and made much of the traditional core only accessible to those in cars. Most of those who continued to work in Downtown commuted in to the office blocks and left the historic centre of LA largely deserted at night.
Requiring your students to work and sometimes live in one of the most deprived neighbourhoods in America would not be near the top of most schools' list of priorities
The urban theorist Mike Davis has had a long association with the school and typifies a seam of critical engagement with the social dimension of architecture that still remains strong at SCI-Arc. The school's history of direct interaction with the complex urban issues that confront LA led to a growing fascination with the challenges and opportunities that Downtown presented. As early as 1983, SCI-Arc had organised a charrette based around the revival of Downtown. Eventually the appeal of moving there, and becoming an actual instigator of that change became too strong to resist.

SCI-Arc didn't initiate the revival in Downtown LA, but its move there has acted as a powerful catalyst to Downtown's emergence as a vibrant residential and creative centre. When it moved on to the site in 2000, the 380m long former Santa Fe railway freight yard was a derelict shell, best known for featuring as a gritty backdrop to films and music videos, like the one accompanying the 1997 Jason Nevins remix of Run DMC's It's Like That. The areas in and around SCI-Arc's new home had in fact often stood in for the dystopian landscapes of a future dystopian America. In reality the dystopia already existed. When I studied briefly at SCI-Arc in that first year of the move, just a few blocks from the freight yard was an area known as Skid Row. With sleeping rough illegal across most of the city, the police were empowered to forcibly move and relocate the homeless to this human dumping ground on the fringes of Downtown. With little in the way of formal support for the thousands who slept there every night, it was a focus for human desperation, with high levels of crime and murder.
It is hard to think of many other architecture schools actively seeking out a new home in such an environment. With the constant pressure to maintain admissions targets and student satisfaction levels, requiring your students to work and sometimes live in one of the most deprived neighbourhoods in America would not be near the top of most schools' list of priorities.
When SCI-Arc moved to the area there was little to suggest the extent to which it might soon be transformed. There was an established but low-profile artists' community, but little in the way of amenities. Since 2000 the immediate area, rechristened the Arts District, has become a focus for a wave of new galleries, restaurants and residential development. Herzog and De Meuron and BIG, architects to the discerning corporate elite, are working on nearby projects. In many respects what has happened in the Arts District reflects the "gentrification" that has occurred in many US cities over the last 30 years. But it's hard to see the change having been as dramatic and far-reaching if SCI-Arc hadn't made its presence so visible.
One of the biggest catalysts provided to the changing character of the neighbourhood is that SCI-Arc has brought students. When the move to Downtown first occurred, most of the students and faculty still lived much further west. But today the population of the Arts District has tripled. A further knock-on effect of this is that what were once largely empty sidewalks are now full of pedestrians and street level activity.
When I interviewed former SCI-Arc director Neil Denari just after the move to Downtown in 2000, he was keen to emphasise the exceptionalism of Los Angeles. Denari put forward a commonly held view that urban strategies adopted elsewhere, particularly concepts of walkable neighbourhoods and mass transit, were not directly applicable to LA. And yet, nearly 20 years on, having just been announced as host of the 2028 Olympics, one of the most striking things about resurgent contemporary LA is the extent to which it is embracing these "normative" urban typologies. The LA metro system continues its expansion across the city. Bicycle lanes are proliferating. And in the Arts District and wider Downtown, people are walking, living and working locally. SCI-Arc's car park, built to accommodate 300 cars, is now rarely full, as more and more students choose to live close to the campus. It might be overstating the case to say that Los Angeles has entirely reinvented itself, but in key respects it seems increasingly to be retrofitting its urban infrastructure.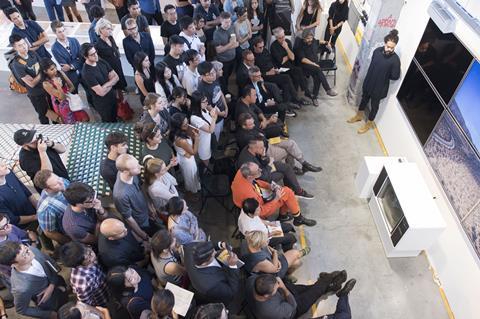 The flipside of this seemingly positive story is that as so often occurs with gentrification, land values and rents have increased and circumstantial evidence suggests the artists may be moving out to other, less expensive areas. Meanwhile, even as new privately rented accommodation proliferates, the nearby Skid Row area persists. Vice-director John Enright says SCI-Arc continues to engage in these social issues, and that the city itself has just announced a funding programme for much-needed housing provision for the homeless.
In 2011, after renting its new premises for a decade, SCI-Arc managed to buy the freight yard building. For the first time it has a permanent home. Are its days as a nomadic school, exploring and reshaping the city finally over? Is there a risk that like LA itself, SCI-Arc is "normalising"? John Enright doesn't see SCI-Arc moving in the next 50 years. "I expect us to stay", he says. "It's a fantastic location. We're embedded here. We have no plans to move again."
Founding director Ray Kappe envisioned a "college without walls". As SCI-Arc now settles into a more secure middle age, will its new-found permanence impact the culture of the school? Enright just sees this current phase as an evolution. He believes that SCI-Arc is operating a start-up model. "Very few institutions or schools of architecture have the same ability to turn on a dime like SCI-Arc," he says. And he argues that at "a pedagogical level the school continues to reinvent itself every 5-10 years".
SCI-Arc has played a leading role in the architectural life of Los Angeles spanning five decades. In its most recent manifestation it has helped play an almost unprecedented role as an instigator of urban change in Downtown. It is a shame that other architecture schools lack the freedom and vision to become such engaged participants in their environments. Like LA, perhaps SCI-Arc is now entering a new and more conventional phase in its history. It will be interesting to see whether the energy and desire for innovation persists. The rest of the world will be watching and learning.