Martyn Evans reflects on what we can learn from a year like no other as the next one hoves into view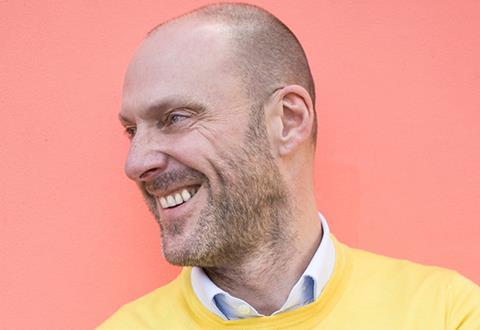 This time last year I wrote a column about the lack of risk taking in our business. I must have felt frustrated and eager for new ideas. Reading it back, it sounds optimistic for the coming year. Who knew?
The most perceptive thing I've read these last nine months since the word coronavirus entered our lexicon is that it won't revolutionise the way we live, it'll just quicken trends that were already bubbling up. As we head into the new year and, vaccine dependent, glimpse a world that might be somewhere close to a normality we recognise, it might be useful to canter through some of the issues I believe we should put at the top of our lists for consideration.
"Retail is dead" scream the headlines. Debenhams, House of Fraser, Arcadia and a host of other, smaller companies will not survive covid. In towns and smaller cities like Exeter, where I lived for three years recently, these companies disappearing from the high street will have a devastating impact. But is it really covid's fault? It might have been the straw that broke the camel's back but is it what did for these retail dinosaurs? I don't think so. These businesses were in trouble years ago and the fault lies in those who set their strategy. Reports over the weekend included the news that Philip Green is a technophobe who doesn't have a personal computer and has only just been persuaded to use a smart phone. I know he will have legions of clever people working for him who do understand modern technology, but don't underestimate the impact such a domineering business leader's personal experience has on business strategy. Imagine how he would have responded five years ago to someone presenting a report saying that, within five years, they'd need to have shut half their stores and poured tens of millions of pounds into online trading driven by social media promotion. They could have been Asos by now. What's to learn from that? Listen to people in your organisation who know better than you how the world is changing.
Listen to people in your organisation who know better than you how the world is changing
ESG are three letters that will figure more and more in all of our lives. They form the acronym Environmental, Social & Governance that is replacing sustainability as an era-defining issue. Coronavirus lockdown has just sharpened our appetite for the changes we want to make to our lives that will make them easier, gentler, greener, more family-focused and more sustainable. The "S" is becoming as important as the "E". Our concern as an industry for these issues is still supported much more keenly by design professionals than their clients but every day the noise is getting louder. It was there before, but it was a low hum. Covid has cranked up the volume and we ignore it at our peril. Lesson number 2: Parcel up the passion you have as designers for this issue and become evangelical with your clients. Now is the time when they need your advice and guidance more than they ever have before.
Being an employer has been a challenge over the last nine months. In our business we've had to make redundancies, overhaul our IT systems, deal with health and safety issues relating to people working at home, support parents of young children with no additional childcare facilities, help our younger team members who are living in house-shares and having to do a day's work on their beds and recognise and put in place a support network for those struggling with real mental health issues, let alone deal with the impact on morale and community spirit. But, again, the move to some kind of support network around the concept of flexible working is not a new idea. Covid has just speeded it up. How can we use the opportunity of being forced to face this issue to make a positive change to the quality of life of all of those who work in our companies? Communication is vital. We must listen to our colleagues, understand the individual problems they have in their lives and forge a system that supports them. I would argue that productivity has gone up in our business. We are giving up our office and moving to a much smaller, very different space that will focus on providing the wherewithal for people to meet in groups (when we are allowed) rather than serried rows of desks leaving quiet desk work to the homeworking environment. For those who can't, or don't want to, work at home, we are exploring local co-working places that mean they don't have to travel far.
I think the biggest question on everyone's lips right now, though, is: Will my business survive? My answer to that is driven by the point I've made above. If your business was not in good shape before covid, then it might not. If you can recognise what wasn't working and address that, then the shock of covid might be just the impetus you need to get it right and thrive in recovery. Of course, all design practices rely on the health of their clients' businesses, and the answer isn't in your hands alone, but if I've learned one thing from this experience, it's that as we emerge from lockdown there is as much opportunity as there is threat. Recognising that might just be the trigger you need to make the most of this terrible year.