Cycling has many positive benefits, fitness, camaraderie, networking and for an architect, it can also promote a better understanding of urban design says Joe Morris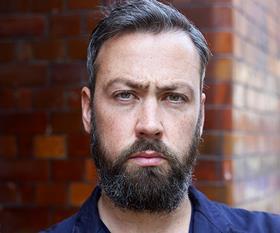 The soft rhythmic murmur of rubber on tarmac amplified through finely tuned carbon and alloys. The chitter chatter of Sunday morning park laps, and the clitter clatter of chains on gear mechanisms. Instantly recognisable decals, glossy paint jobs and global brands. Local club colours, espresso shots and Kendal Mint Cake. The rise and rise of the bike as a leisure tool is matched equally by its increasing use for commuter trips in the city.
We need not refer to banal statistics to manifest the very real impact that cycling has for the city, when compared to other forms of transport; issues of space, pollution, congestion, damage, death. It is a very real likelihood that within the year there will be more cyclists on the road at rush hour in London than there are cars.
The events foster unity, cooperation, comradery, friendship, and perhaps more importantly a unique perspective of the built environment
Club Peloton, which organises numerous construction industry challenge events, has raised many £millions in 12 years for various charities, simply by getting hundreds of 'out-of-shapers' to ride from one place to the other; the 1,500km cycle to MIPIM being the headline event each year. The ability levels are wide. The event is accessible, friendly, non-competitive. The abundant opportunity to interact and exchange with your fellow riders matched by the huge distances covered…some 14 hours a day in the saddle, day after gruelling day. Typically, architects make up the majority of the peloton. But this is no exclusive clique. The events foster unity, cooperation, comradery, friendship, and perhaps more importantly a unique perspective of the built environment.
Cycle to MIPIM was inaugurated by Peter Murray in 2006 along with a rag bag collective of others as a means to challenge the normative which suggests that events like MIPIM require the services of EasyJet and the countless tonnes of carbon generated by air travel. It has continually evolved and now supports almost 200 riders a year. It has unrelenting appeal for the construction industry by creating a platform for developers, designers and builders to cohabit a dynamic and fluid space for extended periods of time. It therefore also represents a hugely important resource for networking and a platform for dialogue (perhaps more so than MIPIM itself) bringing young designers and practitioners face to face (albeit in Lyrca) with major clients.
In 2013 Peter Murray also organised the 7,000km Portland (Oregon) to Portland (Place) ride, which studied how cities are coping with the increasing interest in cycling as a credible form of urban transport. The programme coined four 'C's as a means to analyse the effectiveness of each city to integrate cycling into its urban fabric; Comfort, Consistency, Connectivity, Culture. Perhaps a fifth might be 'Completeness'; where streets and cities enable safe access for all users; pedestrians, cyclists, motorists and so forth, for all ages and all abilities.
I often reflect whether riding a bike makes me a better architect. It is anecdotal of course, but I believe it does
As an architect, one experiences the city in a particular way. As an architect who rides a bike through rush hour daily, a greater degree of perspective is afforded. There is a sense of fragility and empowerment experienced in equal measure. Riding in groups also encourages a collaborative, cooperative group mentality; 'car back', 'manhole', 'car up', 'gravel'…being the chorus of supportive chatter percolating through the peloton.
I often reflect whether riding a bike makes me a better architect. It is anecdotal of course, but I believe it does. Riding a bike requires a certain type of concentration. It requires observation. Self-awareness. It relies upon your ability to visualise the space you inhabit, a space which is fluid, dangerous and challenging. Whilst riding you become aware of many parts of the city you may otherwise simply overlook; the shape, height and position of road calming devices; the layout of traffic junctions; the position of railings and kerbs; manhole and drain covers; the quality of the road surface; the legibility of manifestations and markings upon the road surface; road widths and so forth. You begin to appreciate first hand what is required of designers and developers in providing the right amount and layout of facilities in new buildings which would encourage more cycle journeys to and from work; clearly something to be endorsed.
Riding a bike also liberates one from the trappings of the car, and the rigid routes of public transport. On a bike you can find hidden parts of the city, find your own space, your own specific special routes from A to B, stumble upon gems, see where parts of the city work and do not, continuously forcing one to assess relative successes and failures, which can subsequently inform your own work.
Interestingly, Rapha, the ubiquitous cycling apparel brand, is shortly to travel to twenty cities around the world to uncover the local knowledge, the shortcuts, the places to visit, and the roads to ride. The programme is called 'Unlocking the City'. The first ten include a number of US cities (New York, Los Angeles, Chicago etc) as well as Sydney, Amsterdam, Seoul, expanding to take in many other European cities and of course parts of the UK. It seems that it isn't just me thinking that there is something uniquely compelling about the reading and experience of a city, through its warren of back streets and spaces, astride the saddle of bike.
There are a number of planned rides for each city across extended weekends, offering a unique perspective of each host urban condition, which is open to everyone. Los Angeles, designed around the car, caught my eye, running July 28th – 30th. You can wake up one morning with a classic LA ride along the beach through Santa Monica, Venice, and inland from Redondo Beach, stopping off at the iconic Randy's Donuts in Inglewood. I completed this on a beach cruiser last year, and can vouch for the experience. Or there is the Herman Miller Design Ride which offers a sampling of Los Angeles' mid-century architectural treasures, and there are many.
For me, therefore, riding a bike isn't just about convenience, isn't just about reducing obesity, isn't just about improving the experience of the city by reducing challenging conditions of transport infrastructure, isn't about helping improve air conditions and reducing pollution by reducing car journeys, isn't just about a sense of liberated community, isn't just about a sense of team spirit, isn't just about raising awareness of charitable organisations. Riding a bike is also an important tool for mapping the city, and as such, tools your handling of the urban condition as architect, engineer, developer, planner.