A first hand account of Manchester's transformation got lots of architects and developers reaching for the index to see what it says about them, writes David Rudlin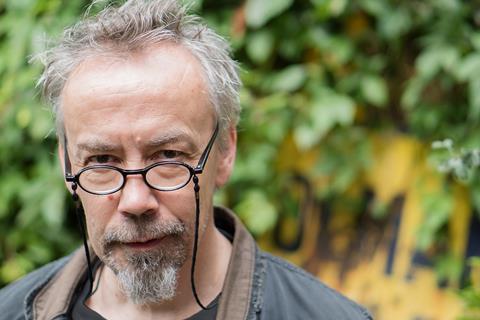 Last week I attended a 10th anniversary reception for Civic Engineers, a national engineering consultancy that started out in Manchester. The event was in a tent in the newly opened Festival Square, as part the Manchester International Festival.
It was an intensive, beer-driven, networking opportunity and one in which many of the architects present were unable to resist a few disparaging comments about OMA's Factory International Building (everyone agreed not to call it the Aviva Arena) that loomed over us.
The other talking point was Andy Spinoza's recent book Manchester unspun. Andy is a journalist and PR guru who has written a warts-and-all exposé of the city's recent renaissance. He is someone who not only had a seat at the table throughout most of the events he recounts, but was responsible for writing the press release.
Many of us had scanned the index to see if we were mentioned. I am, twice, although both relate to the same blog. Of the two things that I could have been mentioned for; the Homes for Change Coop is only credited to Charlie Baker, and the Hulme Design Guide (which changed attitudes to design in the city and that I wrote with Charlie) is credited to Ian Simpson!
Andy Spinoza arrived in Manchester in 1979, as did I. He moved to the city as a student from the south, while I came from Birmingham, both of us falling in love with the place and becoming adopted Northerners. He was one of the people who set up City Life, Manchester's slightly edgier version of Time Out magazine.
The publication was later taken over by the Manchester Evening News. Andy ended up writing for its diary page, detailing the goings on of the city's nightlife, including a heady mix of footballers, council officials, musicians, Coronation Street actors, property developers and politicians.
In the late 1980s I spoke to him in the hope of getting some coverage in support of our attempts to get council approval to buy a site for what would become the Homes for Change housing cooperative. He wrote a hatchet piece about me and my 'French girlfriend' who, he said, were trying to create Parisienne apartments in Manchester! Hélène (now my wife) and I were mortified, the coop was furious, and it took weeks to undo the damage to our reputation with the city council.
Years later we appointed Andy's company Spin Media to handle PR for us on a consultancy project for Oldham Council, not long after the riots. The results were spectacular and for the launch event, our team found themselves fielding interviews from Nicky Campbell on BBC 5 Live, fending off national newspapers and dealing with a Channel 4 News crew preparing a five minute slot for that evening's bulletin.
Back at Civic Engineers' reception last week it was appropriate that we should be talking about the book because it includes the origin story of the practice. In a chapter called 'Manc Mafia on the Med' Andy recalls a presentation at Mipim by Martin Stockley, then an up-and-coming engineer in the city.
He was launching his book the Reluctant Engineer and other Manchester Stories but talked slightly too freely, managing to upset the city's leadership. On returning to Manchester his practice found itself frozen out of work in the city. He would leave the practice not long after, and his fellow directors, Stephen O'Malley, Julian Broster and Paul Morris rebranded as Civic Engineers.
And, as they say, the rest is history!
I had a similar experience as a result of an article in this publication. BD did a special feature on Manchester in the early 2000s interviewing various architects and other professionals like myself. I gave, what I thought at the time, was a pretty balanced account, lots of positives but also a few negatives.
My fellow interviewees had been more circumspect. When the article came out each of the positive points made by the other contributors was juxtaposed with a negative repost from myself. I still cringe when I think about that piece and the impact on my prospects for getting work in Manchester were as drastic as they were for Martin.
Such was Manchester in the era of Sir Howard Bernstein and Sir Richard Leese. A city of big characters like Tony Wilson, Alex Ferguson, Mick Hucknall (who played a surprisingly important role), Peter Saville, Tom Bloxham, Eamonn Boylan and more recently Andy Burnham.
All blokes, and all part of a tight knit group that didn't lack in confidence or brook dissent, but who changed the city forever. Manchester unspun is the story of how this happened and tells you more than any good practice guide ever could about how to transform a city.