Far from fixing the broken housing market, the Treasury is propping it up with misguided policies, argues Julia Park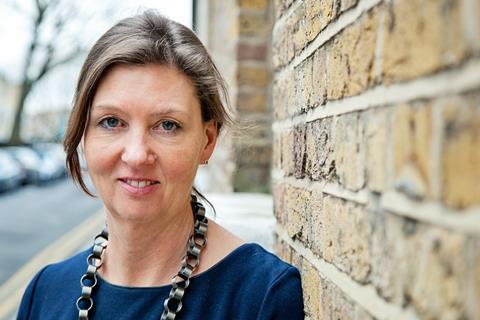 As calls for increased investment for housing continue in the run up to the budget, Treasury would do well to start by looking at whether the extra £10bn recently allocated to Help to Buy could be better spent. Administered by the Homes and Communities Agency (HCA – the public body that used to fund social housing), this is proving to be another misjudged policy (much like the starter homes initiative), helping thousands of people who, we now discover, could have managed without it.
New government statistics show that 134,558 households have used Help to Buy since its introduction in 2013. Of those, 40% were earning at least £50,000 a year, 10% were earning more than £80,000, and 5,032 more than £100,000. A recent government survey found that 57% of the people who had benefited from Help to Buy admitted they could have afforded to buy a home without it.
Although it has been framed as an initiative to help first-time buyers (and you might therefore imagine it would apply only to starter home-type products), it's actually available to anyone buying any new-build home costing up to £600,000. The only rules are that you must not already own a home, or rent out the one you buy. Outside London, Help to Buy funds a maximum of 20% of the purchase price. This goes up to 40% in the capital.
"Help to Sell" would have been a more accurate name. Already profitable developers are benefiting even more than their wealthy purchasers. Nationally, one third of private new-build sales have involved Help to Buy, and for one of the major housebuilders, this rises to a half. Its chief executive is said to be in line for a £180,000,000 payout, reportedly equivalent to about £20,000 from every home sold by the company under the scheme this year.
Help to Buy dominates the online marketing. The detached "Corfe" (on sale close to where I live in Gloucestershire for £300,000), has five bedrooms and is "built to exacting standards". It's far from clear what that means in reality; it only meets the baseline standard for accessibility, has only one cupboard and the rooms are some of the smallest I've ever seen. (The dining room is 7.7sq m, the master bedroom with ensuite, 9.8sq m, and bedroom five only 5.8sq m). The more you look at it, the more you begin to realise that they might actually need help to sell it.
Sarcasm aside, what is the government thinking? Who needs help to buy a five-bedroom detached house, particularly one with so few redeeming features? This is propping up the broken housing market, not fixing it and doing nothing to improve affordability. According to Sam Bowman of the Adam Smith Institute: "Help to Buy is like throwing petrol on to a bonfire." Mark Littlewood, of the Institute of Economic Affairs, agrees. "Not only does Help to Buy completely fail to recognise why the cost of housing is so high in the first place, it will also fail to benefit many of the people it's designed to help. This policy, which encourages people to take on debt they cannot afford in order to boost demand and lead to a rise in house prices is improvident, reckless and wrong." Alastair Stewart, analyst at Stockdale Securities, calculates that purchasers are paying 5% to 7% more for a Help-to-Buy property.
During a debate on housing affordability and availability, held in the House of Lords on October 12, Lord Best gave a warning: "Help to Buy may well turn out to be a very bad deal for purchasers, who have to start paying escalating fees five years down the line and must pay back the whole of the equity loan when they move, but who seem unlikely to get back what they paid for the property. Although the housebuilders are hooked on this subsidy, I am certainly advising my 30-something year-old son to avoid the temptations of Help to Buy."
So how does it work, and what are these fees? The Help to Buy Buyers' Guide, published by the HCA in October 2016, explains that, "As a result of providing this assistance, the agency has an entitlement to a share of the future sale proceeds equal to the percentage contribution required to assist your purchase." The equity loan must be repaid after 25 years, or earlier if you sell your home. You must repay the same percentage of the proceeds of the sale to the agency as the initial equity loan (ie if you received an equity loan for 20% of the purchase price of your home, you must repay 20% of the proceeds of the future sale).
That means the government stands to benefit directly from rising house prices – something that might just about be acceptable if the money, including any profit, was fully recycled to support other buyers who genuinely need help.
As for the fee, the Buyers' Guide explains that: "An initial monthly management fee of £1 is payable by direct debit from the start of the agency loan until it is repaid. After the first five years you will pay an additional fee as interest of 1.75%, rising annually by the increase (if any) in the Retail Price Index (RPI) plus 1%." It gives some worked examples. If you buy in London, borrow £160,000 and can't afford early repayment, by year 10 you will be liable for an estimated monthly payment (interest fee plus management fee) of £296 (£3,548 per year). Remember, you still have to pay off the loan and the mortgage, and any service charges associated with a leasehold flat. And live.
We can only assume that the fact that Help to Buy is fuelling price rises is an unintended consequence. But it was foreseeable that it would help wealthy people buy large, expensive homes (interest-free if you pay it off within five years), and that for those unable to pay it off, the fees could easily become a problem. Similarly, it was entirely predictable that it would increase developers' profit; although, sadly, these homes would have sold anyway because of the crisis in supply.
It wouldn't have been difficult to set a maximum income for those eligible to borrow, condition the types of home to which it could apply, set a much lower limit on purchase price, not charge fees and apply the same low interest rate that applies to government borrowing. And instead of presenting it as a benevolent hand-out, why not be honest about the fact that it is in fact just a loan – one that encourages housebuilders to carry on with business as usual.