Many in the profession see vocational education as a threat to architects' status. It's time to leave behind these outdated attitudes, writes Ben Flatman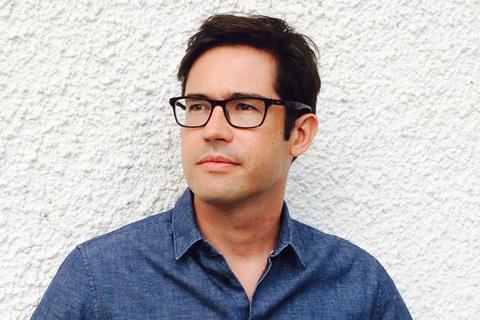 This is a potentially revolutionary moment for architectural education in the UK. The current system was devised in the late 1950s and, despite the profession's claim to be at the forefront of innovation, architectural education has changed very little during the intervening six decades.
While studying architecture in the early 2000s, I was often told that I would not learn anything of practical use until I entered the workplace. This cynical and depressing view was reinforced by my experience of full-time university education, during which I never set foot on a construction site, was not once required to draw a buildable architectural detail, received no CAD or business training, and was never invited to consider the views of potential clients or end users – real or imagined.
I was being trained to be an architecture student and not to be an architect - two quite different and not always mutually compatible things
As I worked my way through the time-honoured process of Parts 1 and 2, I became increasingly disillusioned with the apparent disconnect between architectural "education" and practice. It was all too evident that I was being trained to be an architecture student and not to be an architect - two quite different and not always mutually compatible things.
Part of the problem was a progressive paring back of teaching hours. As a popular course that is expensive to teach, architecture schools have for many years been adopting a "pile them high" approach, in which they seek to maximise income and minimise outlay.
While previous generations may once have spent studio time under the close supervision of a teacher, many of today's students are lucky to grasp a few minutes a week of their tutor's time.
One of the most frustrating things to hear as a student was employers constantly complaining that UK architectural students lacked the skills needed to succeed in the workplace. Leading London practices eagerly hoovered up more technically proficient graduates from EU countries, while remaining complicit in a British system that too often prioritised "design" to the exclusion of all else.
Even several decades ago, it was increasingly evident that the architectural education system was not only failing a large number of students, but also not delivering for the profession. And yet still nothing changed.
Finally, though, thanks to a determined effort from a range of stakeholders, and a new openness to reform at the Architects Registration Board, things are beginning to happen. It remains early days, but there is huge potential to reshape education and the profession to make it more diverse, competent and responsive to society's needs.
>> Also read: Can ARB's reforms help architecture rebuild its reputation for technical expertise and leadership?
The reformers' objective is not to have all architecture students learning in a practice, but rather to open up the diverse and rigorous routes to registration that will enrich the profession and ensure that aspiring architects can learn in the way that best suits their circumstances and career objectives.
So, for those who are best suited to full-time university education (and can afford it), that route will remain open. But for others who are better suited to workplace learning – or simply need to earn while they learn – there will be more routes to registration through work.
Many students of architecture will know, or come to realise, that they do not want to be an architect, at least in the conventional sense. They will go on to apply what they have learnt in alternative or related careers – this is a crucial, but surely secondary, consideration for those who teach architecture. It is not a reason to ignore or minimise the importance of the key technical, business and workplace skills required as an architect.
I have often heard it said – most recently by a guest speaker at an RIBA education event – that it is not the responsibility of architecture schools to produce "mini-professionals". But this has always begged the question of what was the purpose of five years full time education (not to mention the fact that the average time to registration is over nine years).
When architecture is deliberately taught in isolation from building technology and architecural practice, and instead approached as if it were actually a pure social science or fine art discipline, it denies students a full understanding of the true complexity – and richness – of what architects actually do. It also miss-sells an architectural education to those students who (quite understandably) might have assumed that they were going to receive a training that would enhance their employability and career prospects.
Many architects complain that their scope of work within the construction industry has narrowed markedly over recent decades, with contributions increasingly limited to feasibility studies and planning applications. Perhaps one of the reasons for this is the systematic de-skilling of generations of architects by an education system that treated the real work of an architect as an embarassment.
Architecture can be approached as an academic discipline, but this should not be the exclusive route to registration. Historically, architects were not educated in universities – they received a vocational training.
The practice of architecture requires a complex mix of knowledge and skills, and is usually best practised collaboratively with others. For many people, a lot of this knowledge, and associated ways of working, are best learnt in the workplace.
…in the long run, the profession will reap the rewards of a more diverse, better trained and more productive profession.
By the same token, some things – perhaps aspects of design and history and theory – may still need to be taught in a formal educational setting. ARB's proposed reforms, alongside the growing number of apprenticeships, and a wide range of other educational innovations are therefore making a blended approach to learning more accessible.
None of us learn in the same way, and ARB's focus on learning outputs rather than inputs (or years spent at university) will help open up an education landscape where students are free to pursue the route that's right for them. As Eleanor Jolliffe wrote in her column last week, "there will never be [one] 'right' answer". There should never again be one rigid model that everyone is forced to adhere to.
We need diverse and flexible routes to registration, and architectural education must constantly adapt to a rapidly changing world.
In my latest in a series of articles for BD on education and training, I have taken a closer look at the new T levels, and how they have the potential to reframe vocational education as a positive and career-enhancing route into not just construction, but architecture too.
For many young people (and often those seeking to become architects later in life), a full-time university course is not the right route – some may simply not be able to countenance the cost. If implemented effectively, T levels will give young people the opportunity to get real workplace experience from age 16, while also potentially putting them on a path to becoming an architect.
The UK has long suffered from vocational education being treated as second-rate and inferior to "academic" qualifications. This attitude needs to change if we want architecture to be able to tap the huge wealth of under-utilised talent that exists in the UK.
An architectural education system that does not equip students for the workplace is not enriching them - it's selling them short. As Neal Shasore of the London School of Architecture succinctly puts it, giving young people the skills to succeed in the workplace is "not just about getting students on the conveyor belt. It's about what we need – for our community and our planet."
Key to making this approach a success will be practices helping to design these new courses, and offering placements for T-level students and providing apprenticeships. This will require new skills and ways of working from employers.
It is important that businesses realise that potential partners in education and training are ready and waiting to build these new relationships. Many practices are already doing just this.
There will also be a cost. But, in the long run, if firms engage and play their part, they will reap the rewards of a more diverse, better-trained and more productive profession.
>> Also read: Can T levels help re-establish a vocational pathway into architecture?
>> Also read: Time for Plan BEE: helping architectural education break out of its silo