True co-creation is challenging and requires a real commitment to the process, writes Moira Lascelles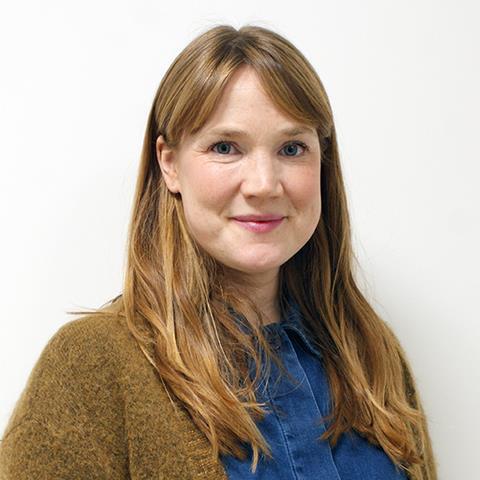 Last month, UP Projects together with John Hansard Gallery hosted a conference in Southampton on the topic of co-creation – it was a daunting prospect bringing together artists, curators, producers and commissioners from across the arts and built environment sector to explore how to create the right conditions for genuine co-creation to take place.
UP Projects is a public art organisation, founded some 20 years ago with a mission to support artists to make new work that has social relevance, engages communities, encourages learning and enriches the public sphere. We are leaders in social practice, having collaborated with artists and communities to develop projects that foreground social value and prioritise process as well as final product for over two decades.
And yet it is very hard to achieve a co-created project in the truest sense of what co-creation should mean: where power is democratically shared between artist and participants, where financial compensation is equitably distributed and where agency on decision making is afforded without constraints to all those involved in the creative process.
The difficulty in achieving co-creation is not a failure on the part of those involved. Rather, in my view, it is an inevitable consequence of the systems which we inhabit and operate within today, where differing agendas are often at play and where resource – be that time, money, or both, can restrict the way projects unfold and how power over decision making is shared.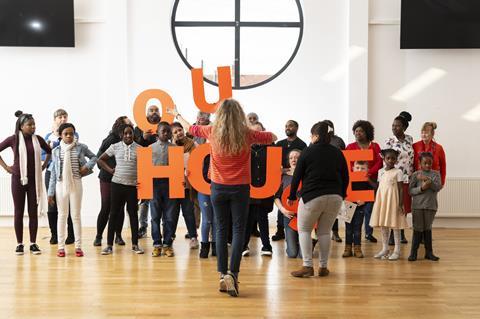 Co-creation has in recent years become a buzzword within the built environment sector, used as a signifier that those involved are prepared to listen and collaborate with communities in order to ultimately improve the places, spaces and buildings we inhabit. Sometimes it is used in a genuine way and sometimes, let's be honest, it is not.
Speaking at our conference last week, Dr Errol Francis, Artistic Director & CEO of Culture& reminded us that the term co-creation in fact stems from the business sector - who in the 1990's realised that by listening to and "co-creating" with their clients their products (and thus also their profits) could be improved! The irony of the origins of the term "co-creation" should not be lost on us. A practice that today signifies work that should foreground the "common good" is in fact tied so closely to a sector synonymous with "wealth building" in the financial sense.
Architect and course leader of Design for Cultural Commons at London Metropolitan University, Torange Khonsari referenced the complexities and challenges of working to champion the "commons" (resources that are shared equitably between all members of a community or society) within a world governed by conflicting systems during the panel discussion "We Are All Economists".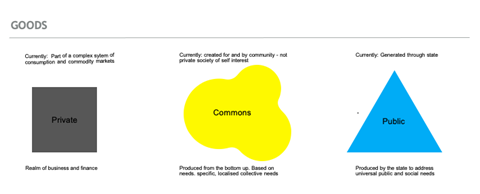 She argued that to truly understand how we can work collectively we need to first understand and perhaps most importantly acknowledge that the values and priorities that govern the private and the public spheres are often unlikely to be aligned with those that govern the commons. Therefore, in order to bring these spheres together, we may need to subvert and "infiltrate" differing value systems in order to advocate or in some circumstances fight for common "goods" - be that a shared piece of land to cultivate, a voice within the planning system or a new community centre within a development.
The bringing (back) together of these three systems is something UP Projects has experience of as we navigate our work with both the public and private sectors through our consultancy work. Many of our past projects have been created together with clients who show a desire and active willingness to work with communities but are often unsure on how best to genuinely engage and carry out this type of work.
Therefore, we see our role as curators and commissioners as being to actively advocate for more socially engaged ways of working, to campaign for as many voices to be heard and (most importantly) be listened to. In addition, we seek to champion the belief that by working together with communities we can create places that become more supportive and reflective of the people that they serve.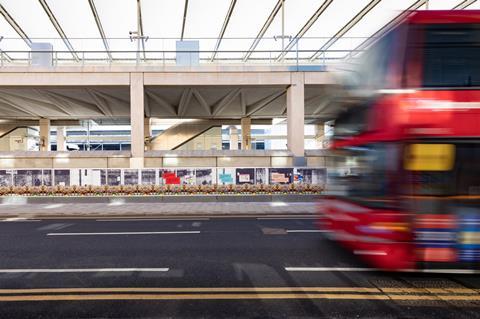 So, with the acknowledgement that we are all working within imperfect frameworks, how can we work proactively, ethically and positively with communities, creatives and partners to create projects that can be as close to best practice as possible? This is where our role comes in as an organisation that continues to question, learn and share knowledge in relation to creative models of engagement that enable communities to have a voice in shaping the changes that are taking place in their neighbourhoods.
At UP Projects, we curate projects that respond directly to the contexts in which we are working, and we adapt the way we work to suit the circumstances and the different communities we are engaging with. We continue to talk to our clients about the importance of transparency – communicating clearly where communities can have influence, where co-design or aspects of co-creation may really be possible and how trust can be built, honoured and safeguarded.
So, in the spirit of knowledge sharing, I end with just a few considerations for how to try and make projects more equitable and inclusive compiled by my colleagues, Emma Underhill, Founder & Artistic Director, UP Projects and Elisabeth del Prete, Senior Curator, UP Projects.
These are taken from the reader that was published on the occasion of our conference, Co-Creating Public Space: How Can We Thrive? You can find the full unabridged list of considerations in our conference reader here. A recording of Co-Creating Public Space: How Can We Thrive? will soon be available to watch on the UP Projects website.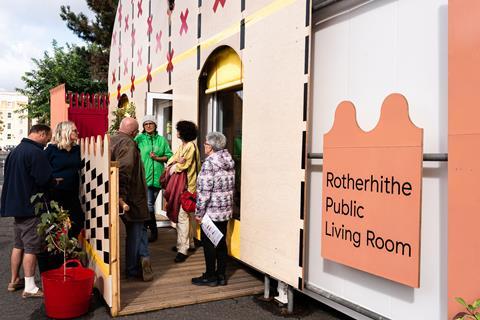 Set expectations around collaboration
Co-creation is a collaborative partnership where all participants contribute equitably to the creative process whereas creative engagement is where participants' contributions inform the final outcome. Be clear about the difference between creative engagement and co-creation.
Creative engagement and co-creation refer to the different levels of participation in socially engaged projects. More specifically they refer to the level of creative agency community members have over the creative process and output they contribute to and participate in. Being clear about the level of creative agency participants may have at the outset of the project can help to manage expectations and reduce challenges further down the line.
Share the power
Distribute and decentralise resources. In socially engaged art practice, as well as in many other contexts, resources refer to time, money, knowledge, networks, skills and visibility. When involving communities in processes of creative engagement and co-creation, creative models underpinned by care, equity and transparency as guiding principles create the conditions for sharing power.
Both processes of distribution and decentralisation are inevitably interlinked with the need to acknowledge hierarchies. Becoming aware of how these are performed in the creative processes becomes crucial. This involves understanding whether decisions are made collectively and democratically and negotiating tension between being inclusive, ensuring everyone's voices are taken into account, and following the rule of the majority.
Collaboration moves at the speed of trust
Create processes that allow time for trust and care-based processes to develop.
When setting out the time frame and milestones for a project it is important to place emphasis on, and encourage an understanding by all project stakeholders of, the amount of time needed to develop trusting relationships between the various collaborators taking part. Many projects suffer from over ambitious timelines and if genuine collaborative processes are to be nurtured between artists, communities, commissioners and other project stakeholders, a lengthy period of Research & Relationship Development (R&RD) is recommended.
The process is the work
Consider the process as being as important as the output. 'It's the journey, not the destination' may have become a too often quoted cliché but in the case of socially engaged projects it's a great reminder to value the process as much as, if not more than, the 'final' output.
>> Also read: Community engagement and co-design: it's our duty, not a luxury
Postscript
Moira Lascelles is Executive Director & Head of Partnerships at UP Projects. As well as overseeing the strategic direction of the organisation, Moira leads UP Projects partnership projects working to develop progressive public art strategies and commissions that foreground the needs of communities in their conception and development.