The recommendations in the Hackitt report offer architects a rare chance to regain their position as project lead, says Thomas Lane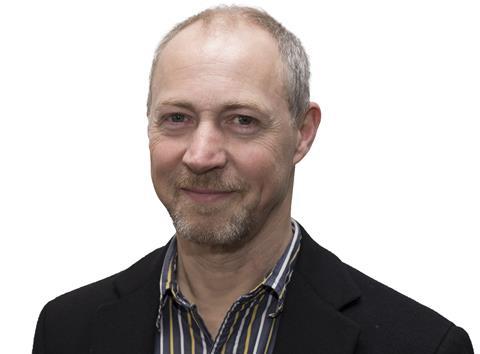 Architects initially condemned the Hackitt review as a "major missed opportunity". There was no mention of the RIBA's call for a ban on the use of combustible cladding on high-rise residential buildings, or the adoption of two means of escape and compulsory sprinklers. And the report rubber-stamped the government's proposals for reforming controversial desktop studies.
Hackitt dismissed these concerns as symptoms of a wider malaise in the industry that needed tackling from first principles. These centre on a new overarching regulatory framework for the industry to follow from building concept through to occupation.
This clearly defines the roles and responsibilities of those designing, building and maintaining multiple-occupancy residential buildings over ten storeys high. They would be watched over by a new super regulator called the Joint Competent Authority (JCA), a marriage of building control, the fire and rescue service and the Health and Safety Executive.
The process for defining roles and responsibilities imitates the current CDM approach and includes notifying the JCA of the client, principal designer and principal contractor roles.
Although this sounds bureaucratic, it could be the best opportunity architects have had in years to regain their lost role as project lead. Projects will include clearly defined milestones at planning, design, delivery and handover stages that need scrutiny and signoff by the JCA before work progresses to the next stage. The principal designer would take responsibility for submitting full plans for JCA approval and would need to co-ordinate other designers, which could include the M&E and structural engineers.
A "golden thread" of information through the project means that the principal designer's responsibilities wouldn't stop there. Contractors would have to work with designers as all changes to the specification during design and construction would need to be notified to the JCA. These changes will be digitally recorded and the as-built status of the building given to occupiers on handover – which is another good reason to embrace BIM as this will inevitably become the de facto way of passing on this information.
The dutyholder is a double-edged sword as greater control inevitably means bigger responsibilities. Designs would need to include a high level of detail to satisfy the JCA, and the dutyholder will be in the firing line should things go wrong. This could be made more challenging by Hackitt's call to move away from prescriptive guidance. Instead she wants the industry to consider fire safety holistically with regulations moving to an outcomes-based model with a case-by-case approach made for each building.
But there is no gain without pain. If architects really want the opportunity to lead jobs again, they need to move on from the detail of regulatory change – which is being addressed by government in any case – and start lobbying for the bigger job now.