There are strong arguments on both sides of the debate but the case for rebuilding the Mac has the edge, argues Elizabeth Hopkirk
A few days after the devastating second fire ripped through Mackintosh's art school the chair of governors, Muriel Gray, stood in front of the remains and declared: "My will is ironclad that it will survive."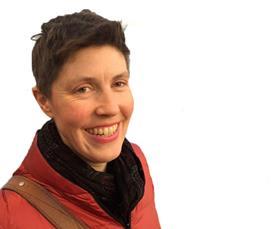 She was speaking for most of Glasgow, as well as many of the building's fans around the world, when she insisted it should be rebuilt, concluding on the verge of tears: "It's going to come back. It's just going to take us some more time."
You would need a heart of sandstone not to be moved by the plight of the Mac, and indeed that of Page/Park which was nearing the end of its painstaking reconstruction, begun after the 2014 fire.
Drone footage released by Glasgow School of Art shows almost nothing remains inside other than heavily charred timbers, and now the building is to be dismantled because it is in imminent danger of collapse.
The flames were not quite out when another compelling voice emerged, that of Alan Dunlop, architect and GSA graduate who was lucky enough to study in the Mac.
"It's gone," he said: It's devastating, but we have to accept it and start planning how the Mac can be replaced by another work of genius, this time by a 21st-century architect, preferably Scottish.
He, too, speaks for others. For instance Matthew Slocombe, director of the SPAB, said: "Given the apparent extent of the damage, a reproduction could be a poor memorial to the original. Perhaps more fitting would be to embrace skilful, sensitive new design that responds to the spirit and imagination of Mackintosh's work and represents the creativity of those within the school."
Dunlop argues that although we have 75 of Mackintosh's drawings these are mostly general plans and sections and there is nothing like enough detail to recreate the building exactly as it was. What is more, he argues, once modern building regs are observed the resulting edifice will not be Mackintosh's.
With the Mac gone, would glassy green walls be the new Garnethill vernacular?
Page/Park have been silenced by the art school for now so we can only guess what they think, but I was shown round by David Page and Brian Park in 2015 and saw that much had already been learnt about how the building was put together, both from Paul Clarke's measured drawings from 20 years earlier – which helped them win the job – and from hands-on examination. This revealed that the beautifully detailed wooden library was hammered together with nails, suggesting Mackintosh was very present on site, working things out with the builders.
There are strong arguments on both sides of the knock-it-down vs reconstruct divide. There is no right or wrong answer. But three things make the case for reconstruction more compelling.
The first is Steven Holl's much-derided 2014 building opposite the Mac. This serves as a warning that a competition might not deliver a masterpiece, and also begs the question of what context a fresh architect would be responding to. With the Mac gone, would glassy green walls be the new Garnethill vernacular?
Secondly, we have a great deal of information about Mackintosh's original intent and 3D digital imaging of much of what was built. We have the plans, we have the expertise, we have the craftsmen to make it look like Mackintosh's building. Frankly, what lies beneath the surface is less important to most people.
Finally, this is a category A building, a status it shares with just 7% of listed buildings in Scotland. More than most, it is a building of which we are merely custodians. In 100 years, with a new accumulation of knocks and scars, it will provide future generations with a fair sense of what Mackintosh designed – and I think they'll thank us for it.
Architects are more like composers than painters: they create the instructions for craftsmen to follow. If the Mac can be built once it can be built twice.
No one would argue that the National Assembly of Bangladesh is not a Louis Kahn building, even though it was built nine years after his death – or Four Freedoms Park in New York, even though that was built nearly four decades later. For that matter, Mackintosh's House for an Art Lover was built in Scotland 95 years after it was an unsuccessful competition entry.
But if we're going to do it, we need to make absolutely certain we do it well. And that's going to take real grit from everyone involved – client, architects, politicians and public.