'London is going to become a lot scruffier,' Yolande Barnes tells Ben Flatman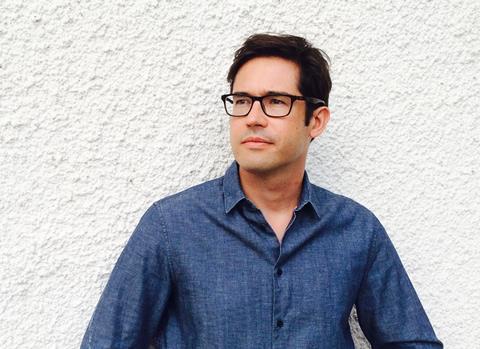 In 2017 I wrote a piece arguing that we should not take London's success for granted. Amid concerns about housing shortages and affordability, I asked whether, rather than relentless growth, a bigger risk might not actually be unforeseen decline. Although at that time the threat to the City from Brexit was already clear, I definitely did not anticipate the current crisis and the impact it would have. Now, in the space of a year, covid has made packed Underground carriages and an overcrowded Oxford Street seem like the distant and even fondly recollected memories of a lost London.
Underlining the dramatic changes, a recent report suggests that London may have lost 700,000 foreign-born residents since the start of the covid crisis. That's 8% of its population. The last time London saw a dramatic fall like that was during the Second World War, when millions fled from Nazi bombs. Amazingly, the city's population only recovered to its 1930s peak in 2015. This time it looks like many have left because their jobs in hospitality and retail have disappeared. Or because they have discovered that they can work more comfortably from somewhere else. Largely as a result, London rents (although not house prices) dropped by around 7% in the 12 months up to October 2020.
When I spoke to Professor Yolande Barnes of the Bartlett's Real Estate Institute recently, she reminded me that London was already showing signs of cyclical population decline even before 2020. As she points out, it was not only London, but also Paris and New York that were experiencing net emigration before covid struck – "Already the global trend was away from the really big cities towards the smaller ones". In London's case, there was net emigration among the domestic population across every age group. And so, as with many of the changes wrought by covid, the sudden population decline in London is perhaps only an acceleration of a process that was already underway.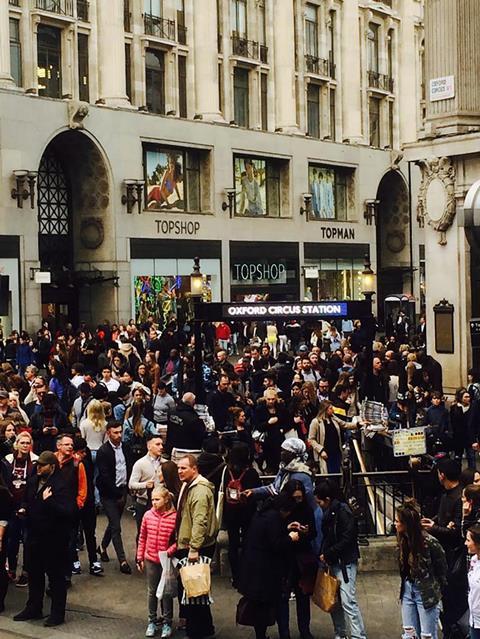 Professor Barnes is also keen to put what's happening in a historical context. "There is a longer cycle to cities," she says. "Gentrification stops being a positive and starts pushing people out. In the 1980s London was underperforming the rest of the south east. We forget that only recently things looked very different." The big question now is how many of those who have left will return and what form London's recovery might take. A substantial part of the central London economy, and thousands of its workers, were previously employed in servicing commuters, who themselves may never return in the same numbers. "I'm not sure that part will go back to normal," Professor Barnes tells me, "because work isn't going back to normal."
If the long-term impact of covid on retail and hospitality is likely to be dramatic, the same also applies to transport. Compared to other major transport systems around the world, Transport for London (TfL) was massively reliant on paying passengers, getting 72% of its income from fares, against 38% for New York's transit authority. Passenger numbers have collapsed and while government bailouts have kept things going, TfL's regular income seems unlikely to recover fully for some time, if ever. TfL was already deeply in debt before covid, and last year Moody's downgraded TfL's credit rating from A1 from Aa3, making borrowing more expensive.
Professor Barnes describes TfL as being at a "potential tipping point now". She sees TfL's future as possibly being in servicing increased activity around neighbourhood hubs: "It's the perfect opportunity for the urbanisation of the suburbs." But can this offset the anticipated decline in transport demand more generally, if large numbers of people continue to work from home in the future? The consequences for projects like Crossrail and the economic sustainability of London's entire transport system could be dire.
This all adds to a sense that London is entering a period of difficult adjustment. There are echoes of the austerity that followed the 2008 financial crisis. Public-sector belts will almost inevitably be tightened as the government tries to deal with the collapse in tax revenues and a massive deficit. Could the existing trend towards private opulence and public squalor simply be exacerbated?
In the cultural sector the cancellation of big projects like Diller Scofidio & Renfro's Centre for Music show how priorities are already changing. At the same time, it's hard not to see Londoners rushing back to their beloved arts venues as soon as they get the chance. For all the concerning signs of decline or retrenchment, it feels equally inevitable that London will bounce back. Just in what way and how quickly?
For Professor Barnes the whole situation demands a radical rethink of current development models. She cites her Bartlett colleague Professor Matthew Carmona's recent covid-inspired research that suggests people in high-rise residential developments have been measurably less happy during the lockdown. Without her mentioning it, the dystopian Nine Elms development springs to mind – surely proof in built form that London's recent obsession with high-rise towers is largely a disaster. She suggests new models of development might include more public bodies (including TfL) retaining greater stakes in development land – ensuring a longer-term outlook and perhaps driving up design standards.
And what about the population? History shows us that London is unlikely to thrive if the population trend is downwards. Could the government seek to stem the net outflow of people from London by encouraging more immigration? It seems to go against the current government rhetoric and one of the key drivers behind Brexit, but Professor Barnes points to the strong ministerial backing for attracting a lot more Hong Kongers to the UK. This might bring new energy and investment to London just when it's urgently needed.
Can we expect brighter days ahead and positive change to come out of covid? It's hard not to feel slightly sceptical. The government's disinclination to address the underlying disfunction in our housing system and willingness to stoke house price inflation that benefits only a tiny few, doesn't suggest our terminal national short-termism and general lack of interest in design quality are about to go away. But planned or not, London will, as ever, continue to change. Professor Barnes believes that investment in London's real estate is going to remain strong. The possibility of negative interest rates might continue to make property an attractive investment. Property prices might even continue to rise as rental yields fall, partly because investors have so few other options to get a return on their capital. Her other prediction, in the short term at least, is a reminder of a dirtier and grittier London, that had only very recently receded from view. "London is going to become a lot scruffier," she says.