Is Sri Lankan architect Geoffry Bawa's legacy in danger of being lost asks Ben Flatman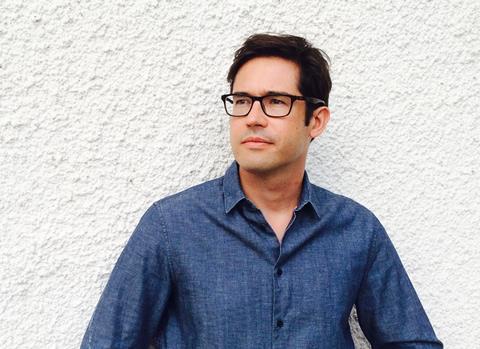 Visiting Colombo earlier this month for the first time in almost a decade, I was struck by a new wave of change transforming the city. Sri Lanka's twenty-five year civil war had stunted the country's growth for many years. While other Asian cities had been going through frantic transformations, Colombo had become highly militarised - a place of checkpoints and limited investment. As a consequence the city's built fabric had not changed significantly since the early 1980s. But since the war ended in 2009, the situation has been reversed and Colombo seems intent on catching up with its regional neighbours with a crash course in twenty first century Asian modernity.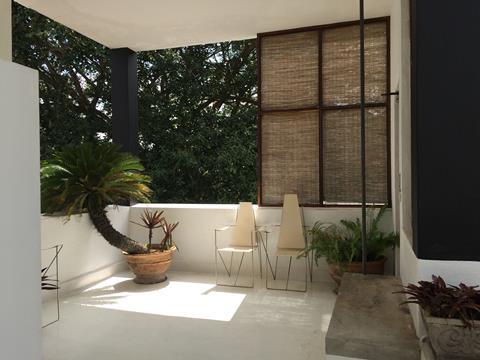 Once Colombo had its own unique architectural response to contemporary living in a tropical climate. One of its most famous sons, architect Geoffrey Bawa, exported tropical modernism to the world. Trained at the AA, Bawa resisted the temptation to adopt any particular modernist orthodoxy. His seemingly instinctual ability to meld disparate historic influences into something that felt entirely suited to local climate and a contemporary context made him one of the most influential Asian architects of the twentieth century. His impact on housing and resort architecture has spread across the globe. It is almost impossible to walk into a high-end hotel in South East Asia that does not owe some debt to Bawa, to the extent that his imitators have almost turned the 'Bawa look' into what modernist historian Kenneth Frampton might define as "kitsch vernacular".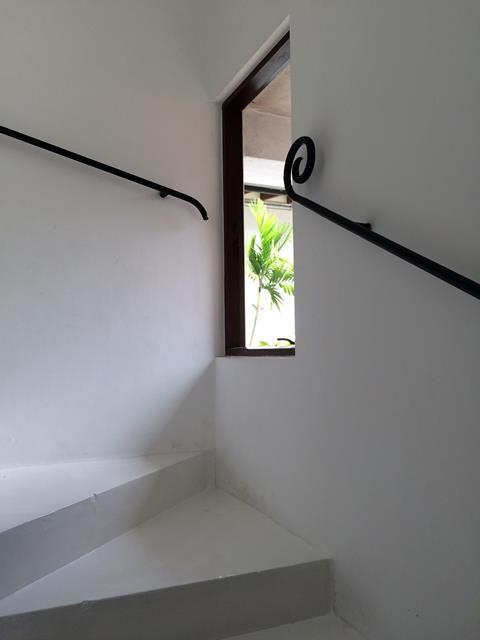 When Bawa arrived back in Sri Lanka in the late 1950s from the AA, the capital Colombo was already entering a period of rapid urban change. The population was growing fast, placing pressure on land and forcing the aspiring middle classes to find new ways to live. The traditional British-era bungalows in large gardens were increasingly a luxury. Bawa's response was to draw on other traditions, taking inspiration from local Dutch-colonial and Muslim housing typologies, to develop a mix of courtyard and row housing that brought the garden into the heart of a more compact dwelling. It became a widely imitated model for private housing in dense urban sites, both in Sri Lanka and much further afield.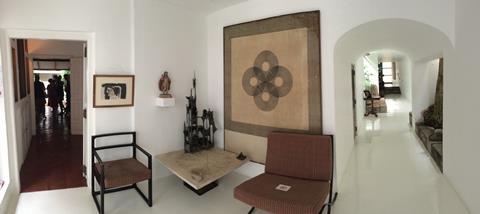 Now Colombo appears firmly set on the wholesale adoption of other regional typologies. Although much of Colombo remains low-rise and probably not dissimilar in appearance to how Bawa experienced it in his final years, there is a construction boom underway. Along the sea-front and around the port, high rise hotels and apartments are sprouting up, creating a familiar cityscape recognisable to visitors of almost any other major Asian city. The Colombo International Financial Centre, funded largely by China, will be built on 233 hectares of reclaimed land close to the port. The model for this huge city extension appears to be a mix between Dubai and Shanghai.
Perhaps most emblematic of the new Colombo is the gigantic 69-storey 'Altair' residential development designed by Moshe Safdie. According to the practice's website, it 'is a new gateway to Southeast Asia'. Like Safdie's Marina Bay Sands development in Singapore, the Altair certainly ticks all the right 'iconic' boxes, ensuring that the city will now have its own recognisable high rise – a new architectural shorthand for 'Colombo'. This eye-catching but domineering new building happens to sit directly opposite Bawa's forlorn-looking and now sadly much altered Seema Malaka temple on Beira lake. The contrast between these two architectural sensibilities and visions of Sri Lanka, could not at first sight be more striking.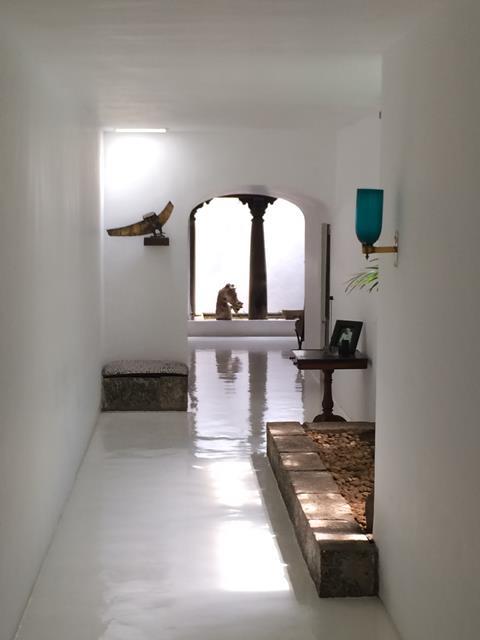 A visit to Bawa's own house-cum-office on 33rd Lane in Colombo offered a reminder of his genius for the manipulation of interior and exterior space. Tucked into a small site, the house makes maximum use of every square metre, creating a complex series of interconnected views, with flashes of water and lush greenery, glimpsed through small courtyards and an intimate series of domestic and more formal working areas. As you leave the house, you pass his Rolls Royce Phantom and are reminded that Bawa the man seems to have always existed in a rather rarefied and detached world of privilege.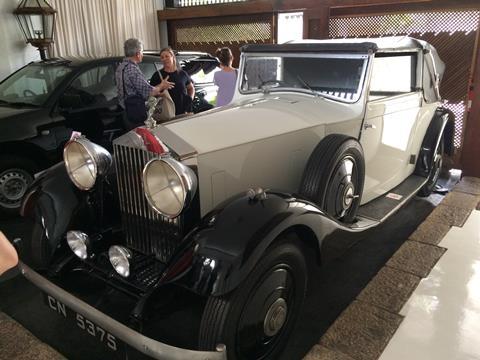 Returning to the burgeoning Asian metropolis outside, it's not hard to understand how Bawa's architectural language can superficially seem irrelevant to modern Sri Lanka – an architectural 'style' now relegated to the luxury resorts of South-East Asia. While hugely influential, Bawa never really wrestled with the types of projects that arguably typify today's Asian cities – super high density housing and complex infrastructure. Indeed, a large number of his projects were actually hotels. So, it can be hard to see where his legacy now fits into a country looking for rapid economic growth, jobs and housing. Certainly, those designing the new high-rise Colombo appear to be struggling to reinterpret Bawa for a new era.
It's difficult to accept that such an important legacy cannot have a more lasting relevance to Sri Lanka. But the tides of architectural influence flow back and forth across Asia. Ironically, it's perhaps in some of the more recent large-scale residential developments in Singapore and China by practices such as WOHA, that you can see the enduring impact of Bawa and how it could still provide important lessons for Colombo's future architectural direction.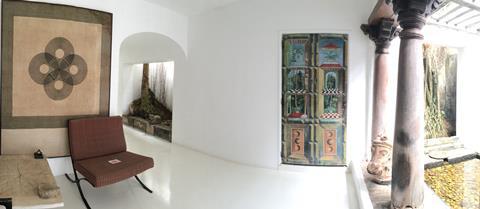 WOHA and others make increasing use of gardens and courtyard spaces in high rise residential developments. Along with the sophisticated manipulation of interior and exterior views that these spaces afford, this must surely be seen at least partly as representing the enduring influence of Bawa. And in fact, Bawa's own Kandalama Hotel in Dambulla does suggest how he might have gone about addressing exactly these same issues of high density, multi-dwelling housing.
So far, much of what's being built in Colombo suggests the city is heading towards the same generic development model seen across most of the rest of Asia over the past three decades. The challenge now for a rapidly changing Sri Lanka will be whether it can reinterpret the still valid Bawa legacy. The pointers are scattered across the region, amongst those who have already digested and reapplied Bawa's ideas to a changing cityscape.