Mark Middleton has some practical advice for architects facing shrinking revenues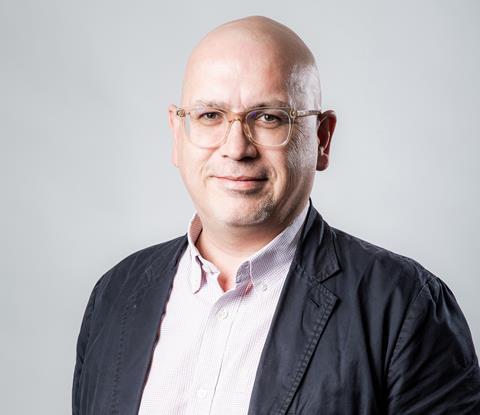 Most architects who own businesses have little or no formal training to do the job, and for those who have made the leap and added an MBA I am sure they never had to pass a module on how to cope with a global pandemic.
We are collectively in new territory, starting with zero experience of how to deal with the myriad challenges that we are faced with. If someone tells you they had plans in readiness, then they must be lying.
Whether you have been making plans since hearing about the first cough in Wuhan or are just dealing with the problems as they appear, we are all trying our best to mitigate the impacts of covid for our staff and businesses. At this point it is about agility and making quick decisions when problems present themselves.
In terms of problems there are three basics that we must all deal with: cash and costs, people and our clients.
We are all in cash preservation mode, so time must be given to reducing the number of aged debtors and to getting that cash into your business, while simultaneously reducing your own costs. Every architect seems to worry that asking to be paid will somehow jeopardise their commission, but I have never lost one after asking for payment of fees that were due. So don't stand on ceremony, pick up the phone.
Most of us will be speaking to landlords about rent breaks or reductions on our empty office spaces and revisiting any operational contracts where we can, as well as taking advantage of VAT deferments although these will have to be paid at some point. These are all obvious first steps. Don't delay in trying to lower these because you never know when you might need the cash. Clients will become increasingly reluctant to pay the longer this crisis continues, so act now, cut costs and get that cash.
Business owners have a duty to their remaining staff to remain solvent which means hard choices
The biggest cost to any practice is its staff costs and it is here where things are different to what I have experienced during other financial upheavals such as the global financial crash in 2008.
In these situations business owners have a duty to their remaining staff to remain solvent which means hard choices.
Many of us have had projects cancelled or put on hold over the past few weeks and normally practices would be forced into making redundancies. Any changes to staff numbers are hard to make and always regrettable, but during this pandemic it has a very real edge by thrusting people out into a non-existent job marketplace, jeopardising individuals' and their families' livelihoods.
It is here that the government furlough scheme has been useful for some who might be at risk. We have found that it can help students, younger architects and those in the mid-range of salaries but becomes a tough choice for senior staff.
Where possible, schemes such as furloughing should be used to help and support those who might be hardest hit through the crisis, even if in the long term there might not be opportunities for all. Changes are especially hard because we have many projects that are continuing as if nothing has happened and our teams are having to find new ways to work full time on these projects. This has made unilateral decisions regarding reduced working hours or pay difficult to make, except for when it comes to the partners at Grimshaw who have agreed to a 20% pay cut with immediate effect.
The question is are there bright spots through the fog of all the Zoom calls I seem to be forever tied to? While days seem to be longer, especially if you talk regularly to staff in both Australia and America at the same time, we are more connected with a greater number of conversations happening.
This is my bright spot. I have been grateful and amazed by the flexibility of our architects and support teams who have adapted and improvised to get things done. Even though the front doors of practices are closed, we all remain very open, running our studios from home offices or spare rooms working with our teams, using our trusted collaborators and keeping in touch with our clients. We have found a way.
I am sure this is replicated in my practices but I have been inspired by the community our Grimshaw staff continue to create with virtual team drinks and quizzes being held. We have workouts, yoga and even a guided meditation class twice a week hosted by our very own Sydney-based sitar-playing sadhu Jean Luc Milis who also moonlights as part of our business development team. We have adapted quickly and shown great strength and community which I think is a strong launching point to bounce back higher when this is all over.