If you want to take advantage of ARB's new mutual recognition agreement with the US, then you'll need to get up to speed with the local context, writes Mark Middleton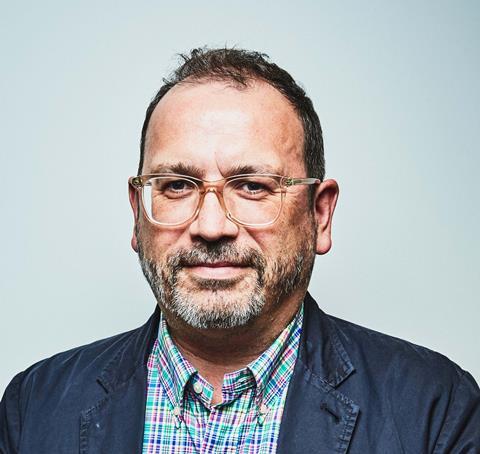 Since qualifying as an architect in 1992, my only relationship with the ARB has been paying my annual retention fee, leaving me wondering each year, Pythonesque 'what have the ARB ever done for us?' After 31 years, I couldn't give a positive answer, but with the recent announcements regarding mutual recognition of architectural qualifications, which come into place on the 25 April for the US and the 25 May for Australia and New Zealand, the ARB are now roaring into my affections.
Make no mistake this is a game changer for UK registered architects, and currently the only tangible benefit of Brexit that architects might experience. Full disclosure: this is great for me personally; it means I don't have to embark on the laborious process to get registered here in New South Wales. But it's also great for anyone who is thinking about working in these countries, for those working there already, or American, Kiwis and Australians working in the UK.
With these new possibilities opening, you might ask what some of the notable differences are when working in Australia, New Zealand and the US compared to the UK. It is a big topic to cover in 800 words, and I won't be able to cover everything and certainly not two continents in one article, but I propose to look at the US and follow up with Australia and New Zealand in my next column.
Firstly, the reciprocity of the agreement - this allows UK architects to achieve the national NCARB accreditation in the US and therefore seal drawings and be architect of record. However, you will still need to get registered in each state. And each state is different.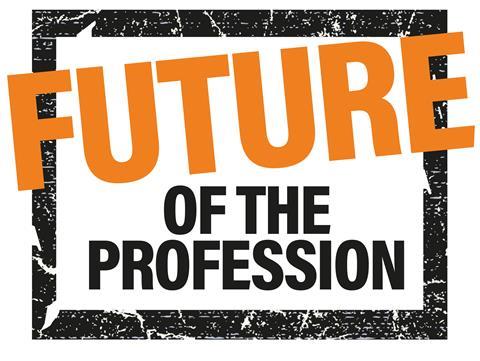 For example, to be licensed in California you need to sit the Californian Supplemental Exam, which focuses on the California Building Code and the California Environmental Quality Act. It requires some study but is a single 3.5-hour multiple choice exam. But getting licensed is a hurdle to overcome every time you want to work in another state. We recently had to scramble to find someone who was registered in Nevada because we won a project there, which is why teaming with a locally registered architect is very common in the US.
A further impediment is the Trumpian 'America First' mantra which has meant that access to visas has reduced in recent years. Brits will need to be sponsored, and the visa can take five to seven months to get in our experience. It is easier to move to the US if you're an Australian citizen because the agreements are more favorable – but it's not always straightforward.
If you do take the time and make the switch the rewards are there for you. Salaries are typically 20% higher than in the UK and you'll be paid every couple of weeks, but there are few employment protection structures in place. The ability to hire and fire can be very real.
For firms the US is a good place to do business. In our experience the net revenue generated by each full time employee is about 80% higher than in the UK and 30% more than in Australia.
There are many practical differences, and I'm not just talking feet and inches, which is simultaneously comforting and bewildering when trying to comprehend 1/16ths of an inch. Two things immediately came to mind: one is permissions and the other construction.
Despite all the complaints about planning in London, when compared to working in any state in the US, it is fast and direct. In the UK you meet with a planner from the local authority, they provide you with feedback, you make a final submission, and commonly it is approved by council in three months. Comparatively the process in Los Angeles is slow, challenging, and complicated.
If you think you are armed with special skills for stakeholder management, it is next level in the US
There are multiple rounds of review with specialist panels, peer reviewers, local community, and, critically, an exhaustive state law mandated environmental assessment process. It can take as long as two years to get permission and requires a small army of specialist consultants to do so. If you think you are armed with special skills for stakeholder management, it is next level in the US.
Without wishing to throw too much shade on anyone, there are many sophisticated contractors and suppliers in the UK that harness prefabrication and Design for Manufacture and Assembly (DfMA) capabilities to achieve high levels of construction quality. It's sought after in the UK market and with the digitisation of our work is becoming essential as suppliers and contractors forge ahead with greater design and construction integration.
These practices are rare in the US. Instead, there is a skilled labour force that can execute things such as high-quality on-site welding (a definite no-no in the UK), off-form concrete finishes, hard plastered surfaces and achieve a high level of craftmanship within construction.
It's a strange dichotomy because the origins of construction in the UK is from a craft base, with local skilled artisans able to turn their hand to most things, whereas in the US it's industrialised, with Henry Ford and standardised products. Now it feels like the reverse is true in construction, with the UK more mechanised and the US more reliant on skilled labour.
This affects the way you design; you must work with this knowledge but also with the prevailing strengths of each state: one might prefer concrete frames, another steel. Certain finishes will be available in one place but double the price in another.
The prevalence of one form of construction over another is usually mandated by the strength of local unions and established supply chain
In one of our first buildings in the US we specified a triple height German glass wall façade system that had integrated hot water piping in the façade to deal with extreme cold, condensation and down drafts common in that state. When it arrived on site a Soprano-esque standoff ensued because the union insisted that the piping had to installed by a plumber not a façade contractor. The situation was resolved by having several local plumbers paid to 'supervise' the installation, meaning that no one had to sleep with the fishes.
The prevalence of one form of construction over another is usually mandated by the strength of local unions and established supply chain. This makes zero carbon design a challenge. Mass timber construction carries a 20% premium, but it is possible - we recently submitted a 233,000 sq ft mass timber workplace development in Los Angeles at 130 West College in Chinatown.
I remember speaking to the founder of Morphosis, Thom Mayne, during a visit to his studio in Culver City. He espoused his love of high-tech architecture and spoke of the attempts early on in his career to get buildings with expressed structures built in California, but he found it impossible to find anyone to construct in that way.
Castings and finely welded connections weren't available, which meant he had to abandon that ambition and find a Californian language of materials and forms to work with and represent its place. Practically this makes innovation difficult, but it is possible, and without a doubt, it pays to really understand the prevailing skills of the place you are working and then design with them, which will, ultimately, produce very rewarding outcomes.
Postscript
Mark Middleton is group managing partner at Grimshaw. He is based in Sydney