The way London's rush for the skies has been handled means the chance of introducing a coherent tall buildings strategy is severely limited, says Ben Flatman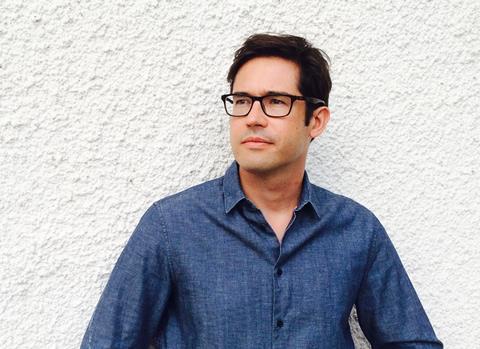 For centuries London's height was constrained by the limitations of construction technology and fire-related regulations that meant no residential or commercial building should be taller than the longest fire ladder. But as height restrictions have been progressively relaxed since the Second World War, we've witnessed the rapid erosion of the city's medium-rise character. This rush to tall buildings hasn't been subject to any public vote or even any coherent consultation with London's citizens.
As a young visitor to London in the late 1980s, I remember zipping through the Canary Wharf construction site on the new DLR. As with all building sites, the vast foundations conveyed a sense of excitement and promise at what was to come. And while the end result may not quite have hit all the architectural high notes, there seemed a lot of sense in putting London's tall buildings way out east.
At the time I assumed it was part of a coherent plan for London. Just as Paris, after the Tour Montparnasse controversy, had designated La Défense as the city's primary high-rise cluster, so I thought Canary Wharf would fulfil the same role for London. Little did I know at the time, but following the abolition of the GLC, London lacked a unitary government, let alone a coherent strategy for tall buildings. And far from being part of a strategy to concentrate tall buildings in one place, Canary Wharf was the centrepiece of a huge experiment in deregulating London's planning system.
Fast forward 30 years and I suppose it's Foster's Gherkin that we have to thank/blame for the current rush to build high across the rest of London. There had of course been even taller buildings before, but since the completion of Seifert's Natwest Tower in 1980, there'd been (relatively speaking) a moratorium on very tall buildings in the City. Farrell and Rogers had designed tall office blocks during the 80s boom, but nothing that come close to Natwest or that fundamentally changed the city's skyline. The Gherkin changed all that and made skyscrapers acceptable again in central London.
But the rash of tall buildings in the City and across central London that has followed the Gherkin has taken place without any formal debate or wider democratic decision-making process. Surveys show that Londoners want a limit on the height and number of tall buildings, but there are currently dozens of skyscrapers planned or under construction across the city.
The views of ordinary Londoners haven't counted for much as speculators have rushed to throw up shoddy "luxury" flats wherever they can. Since its creation in 2000, the Greater London Authority has been led by mayors of both main parties who've all generally been inclined to support tall buildings. The GLA does offer some guidance on where to locate new towers, but it's so loosely defined as to cover almost anywhere in London.
Even when tall buildings such as Broadway Malyan's dire tower at Vauxhall Bridge have been rejected by the local authority and the planning inspector, Westminster politicians like former deputy PM John Prescott have stepped in to give them the go-ahead. So much for localism.
And the way in which London's current rush for the skies has been handled means that any possibility of introducing a coherent tall buildings strategy now or in the future is severely limited. The floodgates have been opened. In the space of two decades, London's skyline and the street level character of the City of London in particular, have been irreversibly altered.
Notable hold-outs against tall buildings have been the City of Westminster and Royal Borough of Kensington and Chelsea. Westminster jealously guards the relatively unscathed views from the Royal Parks and seems to have a marginally more conservation-led approach to planning than most other central boroughs.
High-rise buildings are often justified by the need to increase urban densities but, as has been demonstrated countless times, medium-height perimeter blocks tend to deliver much more efficient high-density land use. One of the great ironies of London's non-debate about high rise is that Kensington, with its Victorian and Edwardian mansion house blocks, is one of the most densely populated places in the UK.
With hindsight, it's not hard to connect London's rush to the skies to the UK's general shift from 1979 onwards towards neo-liberal free market economics and centralised, increasingly unaccountable government by diktat from Westminster. From the 1980s onwards our housing sector was progressively turned into a market for speculators. Planners have become increasingly powerless, reactive and unaccountable. And all the time local government power (in England at least) has moved inexorably towards the centre.
Can Londoners take back control of their city? Perhaps Bloomberg's groundscraper will usher in a new era of medium-height and more sustainable new buildings. But as the City of London moves to encourage more new skyscrapers, the inexorable rise of high-rise London seems destined to continue. Even though it's not entirely clear who wants them, or whether London even needs this number of tall buildings, the process now seems unstoppable.