As offices gradually reopen, now is the time to re-think the way we work for the sake of our people and our businesses, writes Martyn Evans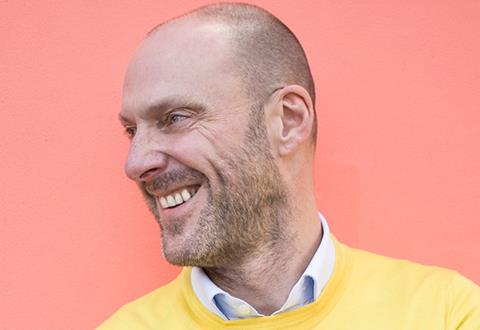 We opened our office again a couple of weeks ago. No formal requirement for anyone to attend – we are all mostly still working quite effectively from our homes – but as the wider economy gradually eases itself out of lockdown it felt important, along with appropriate distancing rules, to offer our team somewhere to gather and meet each other.
This lockdown has been hard. Unlike the first it's been dark, cold, rainy and relentless. I have struggled more than I thought I would and have had my fill of meeting people through a computer screen. Of course it's possible to work like this, but I want to be in a room, reading body language, poring over plans, scribbling on them, laughing with my colleagues and enjoying basic human company. I can't imagine that it's any different for those who work in architecture practices – in fact, I can't imagine how creative collaboration gets done with Zoom in the way.
The light at the end of the tunnel, however, has inevitably turned our thoughts to "what now?" Prevailing views have morphed over the last 14 months from the sea change in behaviour which we all said the initial four-month lockdown was going to inspire. Now the sick-to-the-back-teeth-of-being-at-home attitude is all I seem to hear. Numbers coming to our office every day are still only in single figures, but they're creeping up and we're turning our minds to a formal response to the end of lockdown.
We've just completed a full consultation exercise with our team. Everyone joined one of a series of workshops to talk through not only where we would all work in the future but also how that change might impact on working practices and other key policies.
Only anecdotal evidence is available so far, but it seems there is a general view that the stampede to work away from the office permanently was short-lived. Fourteen months of misery has delivered a more balanced view on what makes a fulfilling, productive working week. There is also a clear understanding that a solution to flexible working has to work for both the individual and the company. How do we come up with a system that optimises results for both?
Our company is smaller than it was when we went into lockdown last March so we'll be giving up our office in Victoria and looking for somewhere smaller – smaller because we don't have as many staff, but also because it seems unlikely that we'll all be in the office together on any particular day.
What came out of our workshops, though, was a recognition of how important our office is in setting a tone for our company, presenting its face to the world and what a lovely and inspiring place it is to work in. It has confirmed our thinking that wherever we move we need to find a place that delivers all that.
And then it gets personal. We know that lockdown has had a significant impact on people's mental wellbeing generally. I'm certain we've yet to understand exactly how much of an impact, but much of the conversation in our workshops revolved around how our future working patterns can better support people in their day-to-day working lives – both in terms of their physical and mental health.
It seems clear that as we emerge into our post-pandemic world we will all be working a bit harder as we seek to get our companies back on their feet.
We need to think about the impact this will have on our colleagues and develop new working practices that support them, allow them to maximise their productivity and give them the tools to deal with a world that will be unfamiliar and uncertain.
We are looking at our communication systems (email policy particularly), our wellbeing support programmes generally and we'll take a systemic look at our working practices that need to be re-organised to support people who will work part of the week at home and part in the office.
We need to think less about breaking the week up into hours and days than into tasks and projects so that people gather not because it's Tuesday but because it's the day the creative team gets together to share ideas.
I've written before about how our emergence from lockdown presents us not with problems but with opportunities and how lockdown hasn't really changed us, just speeded up change that was already happening.
What better opportunity do we have now than to completely re-think the way we organise our work to radically improve our people's wellbeing AND to ensure our companies are as fit as they can be for the challenges of the coming year.
Postscript
Martyn Evans is creative director of U&I