As high streets go for a Burton, David Rudlin looks back at how the seeds of destruction were sown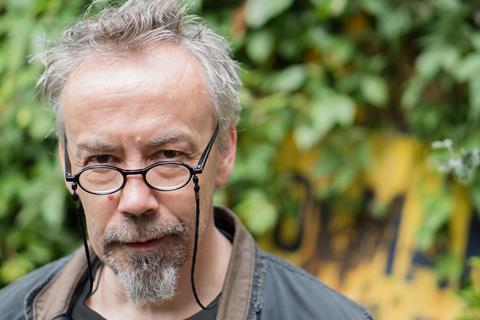 With only a few shopping days left to Christmas what will the collapse of Debenhams and Arcadia empire means for our towns and cities?
At an Academy of Urbanism visit to Sheffield last year the origin of the phrase "the full Monty" was explained to us. We were standing on top of the English Institute of Sport looking towards the Attercliffe Road and our council guide pointed out what they claimed to be the first ever Burton's store. Opened by Montague Burton, the store, built miles from the city centre, was where the steel workers went to hire a suit for the weekend or to go "the full Monty" as they called it.
Regular readers may remember that I am currently researching the crisis on the high street with a Built Environment Fellowship from the 1851 Commission, so the fate of Burton's, or Arcadia as it is now called, is of great interest. The collapse of Arcadia and Debenhams in the same week seems to encapsulate the entire history of our high street and also feels like a tipping point.
Montague Burton was born Mesne David Osinsky, a Lithuanian immigrant who opened his first tailoring business in 1903 in Chesterfield. By 1914 he had changed his name and that of his company to "Burton's" with the mission that "good clothes develop a man's self respect". By 1930 he had 400 stores and when he died in 1952 Burton's was the largest tailors in the world.
The family tree of the Burton Group is a bit like one of Pete Frame's Rock Family Trees. Burton's bought the venerable Peter Robinson Department Store on Oxford Street in 1946 and in the early '60s an enterprising fashion buyer at the store introduced a display called Topshop. Within a decade Topshop had taken over the Oxford Street store and Burton's had rebranded as Arcadia. It bought Debenhams, Dorothy Perkins and other brands, growing to 1,600 stores by the 1990s. Meanwhile Philip Green was building the Sears stable of brands including Miss Selfridge, Wallis and Warehouse. In the early 2000s Green bought Arcadia as well as British Homes Stores and came very close to buying Marks & Spencer. Debenhams might have demerged from the group by this point but every Debenhams was full of Arcadia brands. A large part of the British high street was thus in the one ownership.
The fall of this empire has been well documented – a failure to keep up with the fashion consumer's "insatiable demand for newness, value, convenience and engagement" in the words of one analyst. Another described them as companies that "invested in window displays rather than social media" (and good on them, was my initial reaction which is why I'm not a retailer!) In one respect they are just the last in a long line of retail dinosaurs who have failed to innovate. So why a tipping point?
A few years ago we did a study for a mid-sized town which was building a new covered shopping mall on the edge of its town centre. Our brief was to work out what to do with the other end of town when all its shops moved into the new development: in other words how to apply a dressing to a self-inflicted wound. The new mall was "anchored" by an M&S and a Debenhams, the former moving out of the old town centre.
This was a pattern repeated across the country. Developers would provide incentives to attract a department store which they would place in a peripheral location on the basis that the store would generate footfall. They could then make a return selling space to other retailers on the route back into town. In larger cities the ideal anchor was a John Lewis or Selfridges; in smaller places it was generally a Debenhams.
Take out the "anchor store" and the risk is that this whole edifice collapses. This can be seen with the closure of John Lewis stores in Watford and Birmingham, but it is an even bigger issue for all the smaller towns that are anchored by Debenhams. Having fatally undermined their traditional town centre in the pursuit of that shiny new mall, these towns are potentially in real trouble if their Debenhams along with all its Arcadia concessions shuts.
As I write, there are stories in the press about buyers for Debenhams and the Arcadia brands so maybe our town centres will have a temporary reprieve. This doesn't however get away from the fact that this retail model – which was flawed before the current high street crisis – is now fundamentally broken.
The end of tiers and lockdowns, when it eventually comes, will not see a return to retail business as usual. We will be embarking on a period of change for our town centres, whether we like it or not, unlike anything we have seen since Monty first set up shop.