Let us harness architects' collective expertise and passion to shape a profession that can deliver a built environment for the better, writes Muyiwa Oki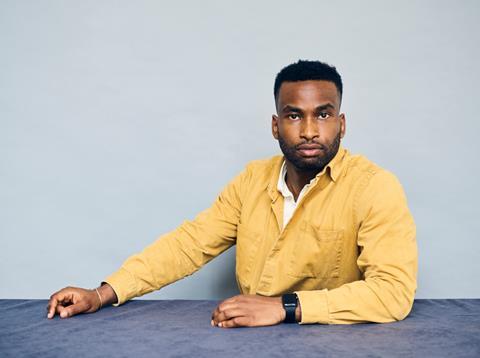 Last week, I started my two-year term as President of the Royal Institute of British Architects.
Since 1834, RIBA has supported 'the general advancement of Architecture', and now it is a global organisation representing 52,000 members around the world.
This moment is profoundly significant to me – and others too, I'm sure. I am the youngest and first Black person to hold this esteemed position in RIBA's 189-year history.
I stood for election to represent the voices of all, including those who feel disenfranchised and underrepresented. But also, because I believe in architecture – that it is a force for good.
I also believe that a fundamental shift is needed for architecture to demonstrate its relevance and importance in today's world and inspire the next generation of architects.
I am conscious that this is a critical time to take on the role of RIBA President, as we grapple with huge, global challenges: the rising cost of living, widening social inequality and, of course, the climate emergency.
Change is not happening at the scale and pace needed. As architects, we are stewards of our planet's future and I believe it is vital that every architect sees themselves as an agent of change. An immense collective effort is needed.
Architecture must lead the charge
While we should respect the past, we must not be confined by convention. We can and must break away from traditional patterns where these no longer fit. We must go further and faster on innovation and change, considering the scale and complexity of the challenges in society.
Excellence in design remains at the heart of architecture, but skills such as leadership, collaboration, and the ability to harness new technologies, are equally important to the future resilience of the profession. We must learn to blend creativity and ingenuity with technology to create spaces that can withstand the test of time and positively impact the lives of people living today and in the future.
The challenges posed by the climate emergency are undeniably urgent. The built environment accounts for around 37% of global carbon emissions.
As RIBA President, I pledge to be a steadfast advocate for decarbonising the built environment. Architecture must lead the charge in promoting innovative design principles, energy-efficient solutions, and the use of sustainable materials.
And we must use our collective voice to advocate for wider change, both in the UK and globally. Engaging with decision and policy makers to pursue effective climate action, including a robust strategy for minimising the carbon impact from buildings, remains a priority for me and the RIBA.
Experts predict that 80% of the buildings that we will use in 2050 have already been built today. Therefore, increasing the longevity and energy efficiency of our existing buildings through retrofit is essential to achieving a low carbon future.
Calls from RIBA, and others, for a National Retrofit Strategy haven't produced the policy action that's needed. I promise to use my platform to keep this pressure on.
A more diverse and inclusive industry is a prerequisite for delivering architecture that is responsive to the needs of everyone in society
However, to reach its full potential, the profession needs to change. A more diverse and inclusive industry is a prerequisite for delivering architecture that is responsive to the needs of everyone in society.
Although there are positive trends amongst newly registered architects, the profession is far from representative of the population we serve. We've got a large ethnicity pay gap in practice, and there is significant under-representation of Black people, particularly at more senior levels. I will champion measures to make architecture fairer, more welcoming and inclusive. We must tear down the barriers wherever they exist.
I am deeply committed to improving employment well-being in our profession. Architecture can be an incredible and fulfilling career but also, a demanding one. We must provide all architects with the support and resources they need to thrive professionally and personally. We must promote flexible working arrangements and support mental health and well-being. We must ensure architecture practices provide fair and equal opportunities for professional development and career advancement, to chart a positively aspirational path in the industry.
We will only attract the diverse expertise we need to meet future challenges if young people understand they can make a meaningful difference through a career in architecture. We must ensure that anyone with talent can aspire to join us and succeed, regardless of who they are and where they come from.
Let us harness our collective expertise, creativity, and passion to shape a profession that can deliver a built environment for the better, and for the future.
Please do comment and share – I am listening.
>> Also read: Muyiwa Oki on his plans for his RIBA presidency
Postscript
Muyiwa Oki is the President of the RIBA and senior architectural manager at MACE.