Gillian Darley recounts the radical story of the architecture journalist invited to advise a president on building mass housing from waste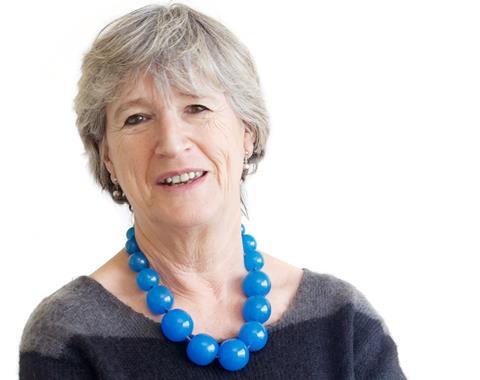 In a break from usual practice, I am picking up on last month's topic, going back to waste. I was alerted to a little exhibition at the Architectural Association, the first in a forthcoming annual series, AArchitect in Residence, bringing together current research and the material lodged at the AA. Stefan Popa is a Romanian PhD candidate and his exhibition is titled [Re-]Use: Ethic or Aesthetic.
Central to the early exploration of this topic, both in and out of the AA, was Martin Pawley, student, editor (of the Ghost Dance Times and, later, of BD) and tutor both at the school and beyond. His book Garbage Housing (1975) brought together the state of play but fired an opening salvo, since "while waste remains valueless it will be wasted: and this valuelessness is a consequence of the tunnel vision from which we in the West all suffer".
In the summer of 1972 he was invited, on the strength of his writing, to attend an international housing conference in Santiago. Twenty-eight countries sent delegates. The aim was to explore large-scale, low-cost housing programmes and it was, Pawley wrote later, "the only occasion on which a national government has taken interest in the possibility of producing housing from redesigned or adapted consumer goods".
Pawley delivered a paper, as he summarises in his book, advocating – rather than the industrialised systems extolled by the largely Communist bloc attendees – an ingenious way in which increased production of consumer goods would, seamlessly he hoped, become low-cost, self-built shelter for a desperate population.
To his own surprise, what Pawley called his "ill-starred attempt to bring garbage housing to the forefront of the international stage" opened up a number of doors, including a meeting with President Allende himself, with his minister of planning and contacts in the school of architecture in Santiago.
The coup the following autumn brought everything to a stop. But Pawley and his students' meeting with Allende, the first democratically elected Communist president in the world, had been historic – if with moments of bathos. With all the charisma and style of a provincial accountant, Allende's feet were shod in boiled wool slippers with a zip. But the pressures were mounting, leading to what Pawley (whose politics were to shift considerably soon after), termed "economic strangulation".
There were other ironies too. The Chilean authorities did not warm to the suggestion that they be dependent on Coca Cola or Heineken for building materials. However, Cornell was granted sponsorship by the Chilean Ministry of Planning to continue its experimental programme – for Pawley's brave paper had been distinctly short on detail.
One student (Jeffrey Skorneck) envisaged turning Citroen 2CV parts into a housing system. It could, he estimated, have provided 5,000 units a year. Information on topics such as the production of glass bottles and tin cans was fed back to Cornell from Chile as promised but the insidious effects of the collapse of foreign credit in 1971 made research increasingly difficult.
The AA exhibit includes the illusory delights of inflatable structures and (here's the rub) their durability. There are engineering contributions too but, faced with our own world waste panic, this poignant historic moment, in what was still termed "the third world", deserves renewed attention.
But, more, the topics and expertise that linked well-heeled academic institutions, here Cornell or the AA, to a situation such as that faced in early 1970s Chile, could have been rebuilt and re-examined. Forty-five years on, what on earth did we learn?