Royal College of Art student will visit direct air capture sites in Iceland, Norway, Switzerland, Canada and the US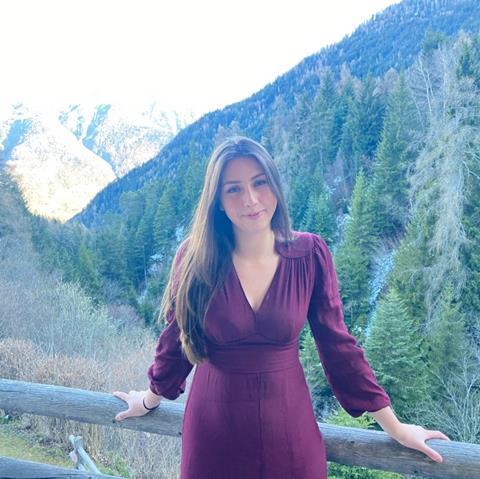 Hana Sapherson, an MA architecture student from the Royal College of Art, has won this year's RIBA Norman Foster Travelling Scholarship, the RIBA has announced. Her winning project was titled Zero: Direct Air Capture Infrastructure and the Future of Zero Carbon Societies.
The Foster scholarship provides £7,000 to the winning student to help them investigate issues relating to the sustainable survival of cities and towns. Sapherson's project will see her travel by boat and train to research the global transition to net-zero by 2050.
She will be focusing on direct air capture sites that are experimenting on ways to scale up carbon dioxide capture. Among the sites that she will be looking at are the Drax power station in Yorkshire, as well as eight sites in Iceland, Norway, Switzerland, Canada and the United States.
The panel of judges included Lord Foster of Thames Bank, RIBA president Simon Allford, Paola Foster, a trustee of the Norman Foster Foundation, Iain Macdonald, a professor at the University of the Arts, and Naomi Rubbra, director of operations at Footwork and a member of the RIBA education development group.
Foster said: "The jury was impressed by the high standard of entries for this year's travelling scholarship. However, they were unanimous in their selection of Hana Sapherson's proposal, which was a clear, lucid advocacy for her research into direct air capture of carbon dioxide from sites across Europe and North America.
"We offer our congratulations to Hana for her well-deserved success and look forward to when she will be able to share the results of such a worthy study.
"The jury is often faced with other outstanding applications and in that category they wished to commend Antoinette Yetunde Oni for her proposal to study urban food systems in Sahelian and coastal West African cities."
Allford said: "I was seriously impressed by Hana's ambition to undertake both critical research into a complex and vital low carbon energy project, and to build in the time to construct a low carbon travel plan; time she can use to reflect on her discoveries.
"The success of direct air capture sites could have a huge effect on our shared ambition to reach net zero – so we can all learn from Hana's research. I congratulate Hana, along with our other finalists, for their inspiring proposals which I am sure they will continue to pursue.
"I also thank Lord Foster and the foundation for their continued support to facilitate research projects like this."