Architect defies impact of pandemic - but declines to say whether it has paid back furlough money
Wilkinson Eyre improved its pre-tax profit last year with the 21 Moorfields architect seeing its bottom line jump 20% during the first full year of the pandemic.
The practice, whose co-founder Chris Wilkinson died aged 76 last month, defied the economic ravages of covid-19 to see profit rise to £2.2m on turnover down 11% to £22.7m in the year to March 2021.
UK workloads stayed flat at £21.8m during the period but overseas income fell from £3.6m to £866,000.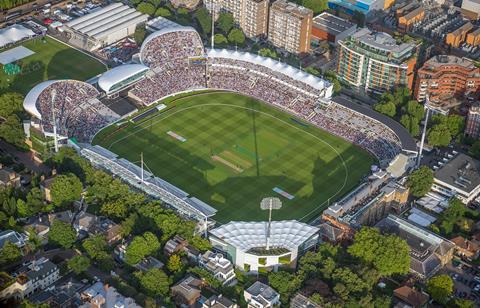 The accounts also revealed Wilkinson Eyre claimed £293,000 from the government's Coronavirus Job Retention Scheme – and paid a £500,000 dividend during the year.
The firm declined to comment on whether it has paid the money back.
In a statement, the firm added: "The chancellor's furlough scheme was an excellent way of saving jobs during a fallow period and was supported by widespread pay cuts across the practice, including directors, during 2020. In 2021 back pay was reinstated plus a reduced dividend amongst the 12 directors."
The firm is working on a string of high-profile schemes including the 8 Bishopsgate tower in the City of London as well as the redevelopment of Battersea Power Station plus the new HS2 station at Old Oak Common along with upgrading the existing Birmingham International station.
Last year, its designs for the new Compton and Edrich stands at Lord's cricket ground opened. The stands, either side of Future Systems' media centre, take capacity up to close to 32,000 and were completed by ISG.
Its scheme at 21 Moorfields, set to be the new HQ of Deutsche Bank, is due to finish this autumn.