Anyone wanting to do ambitious architecture goes abroad, claims former PM advisor
The "absurd" UK planning system is a form of censorship that is blocking innovative architecture, a former prime ministerial advisor has said.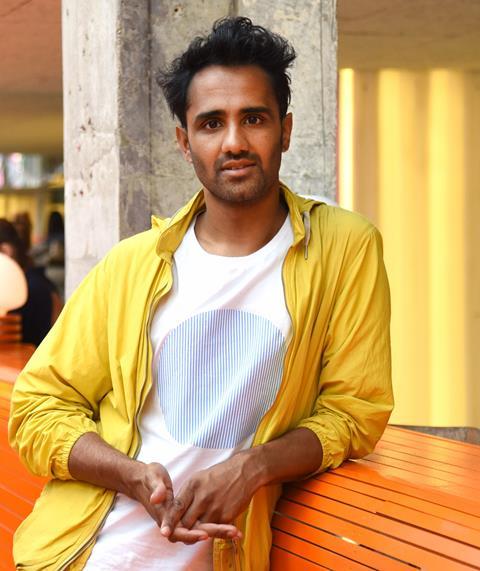 Rohan Silva, who got architects the ear of Number 10 under David Cameron, said bureaucrats have far too much power over what kind of buildings are built – and that this is leading to mediocre streets.
Silva, now an entrepreneur, was speaking at the long-delayed opening of his latest Second Home co-working development in Hackney last week, with colourful, biophillic interiors and a Frei Otto-inspired ETFE facade.
He said he had recently moved his family and the business to Los Angeles, largely because the planning system was so much easier to navigate there. Second Home Hollywood is due to open soon.
"Every civilised country has a better planning system than we do, evidenced by the fact they have better modern buildings than we do," he told BD.
"It's a shame. We wanted to be doing more things in London but we can't do the work we want to do here because the planners ask, 'what's the precedent?'. If you want to do ambitious architecture you are not allowed to do it in London.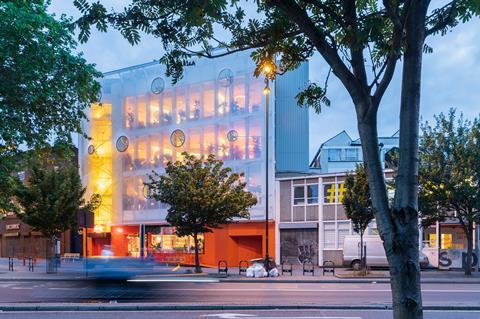 "Most great architects do their great work in other countries. Zaha Hadid had built in a dozen other cities before she built in London.
"Given the incredible architects we are lucky to have in the UK, how many truly world-class buildings have been designed in London since 1948 and the Town & Country Planning Act?"
He said Second Home's £5m conversion project on Mare Street, the first in the UK by Spanish architects Estudio Cano Lasso, had taken two years to get through planning. Before that Silva, and his business partner Sam Aldenton, spent months trying to convince the planners to let them convert a bingo hall on Hackney Road.
"SelgasCano drew up a beautiful, colourful four-storey proposal and the planners told us, 'We want something calmer'," recalled Silva. SelgasCano, a sister practice to Cano Lasso, designed Second Home's earliest projects, including a co-working space off Brick Lane.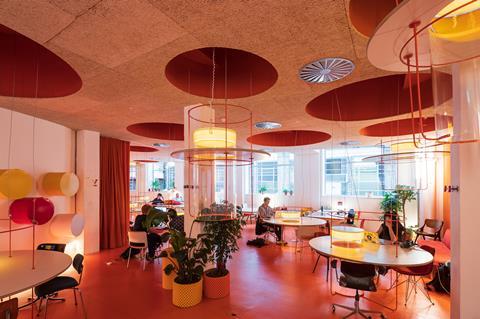 "It's arbitrary," added Silva. "You sit down with one person who doesn't like yellow and you say, 'OK, but apart from that it's OK?' And then you sit down with the next person who says they don't like curves."
He said an architect had told him they'd been asked by a planner recently, "Can you make it more sparkly?". And others had tried to stop them planting fruit trees outside one of their projects "because they're messy".
"This is what we're having to deal with," he said. "Why should planners tell you what your building has to look like? It's a bunch of unaccountable people making decisions without scrutiny, which leaves it open to the risk of corruption.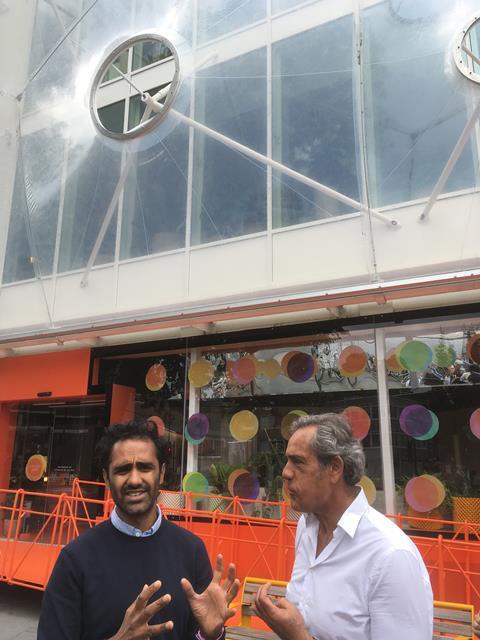 "It's a form of censorship. We had censorship of the arts in the 1960s. That's why Beckett went to Paris to publish Waiting for Godot and why Ulysses was published there. What a building looks like shouldn't be anything to do with bureaucrats."
The quality of the built environment suffered because most developers self-censored by submitting "grey" buildings for planning, he said, adding that the grindingly slow system was also keeping house prices artificially high.
"If we want better buildings we have to change the system," he said.
"I worked in Treasury, Parliament and No10 and I didn't understand any of this until I left and [became a client]. Politicians don't understand this. Unless you grapple with the system and are trying to do innovative things it's only then you bump into it."