UK's largest architecture market finally positive about workloads as lockdown begins to ease
London architects are reporting "remarkable" optimism about future workloads for the first time in more than a year, according to the RIBA Future Trends survey.
Expectations for future pipelines in the capital have soared by 21 points in the past month, resulting in the city's first positive balance figure since February 2020 in what RIBA has hailed as a "turning point".
The survey measures future outlooks among architects, with any figure above zero meaning optimism about the amount of work expected in the next three months.
London, the UK's largest architecture market, was the last region to remain in negative territory in terms of its workload expectations.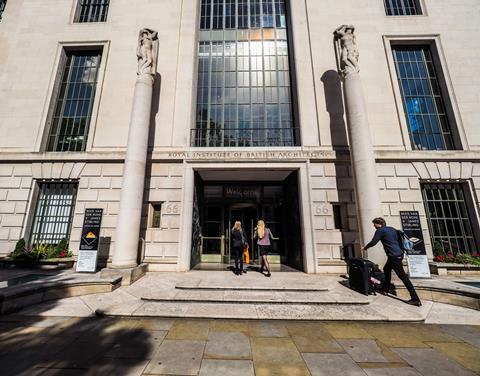 The city was still languishing at -3 in February while the successful vaccine rollout and future easing of lockdown restrictions sent outlooks in all other regions firmly into positive numbers.
In more good news for the profession, the commercial sector also returned to positive territory last month for the first time since the onset of the pandemic in March last year with a balance score of +7.
It continues a strong recovery for the hard-hit sector, which leapt 16 points in February to a balance of -2.
Private housing continues to lead the pack, rising a further seven points from +29 in February to +36 in March, the sector's highest score since June 2015.
Some practices report that there is more work available than they can take on

Adrian Malleson, RIBA
While all sectors edged out of negative territory, the public sector and community sector are yet to fully shake off the gloom with both returning scores of zero.
But overall workload expectations for all regions and sectors rose by 12 points to +29, the highest balance since May 2016, with 40% of practices expecting workloads to grow over the next three months and just under half, 49%, expecting them to remain the same.
And the number expecting workloads to fall has dwindled to just 11%, compared to 84% a year ago at the height of the first wave of the pandemic.
In the last 12 months, the workload has risen by an unprecedented 111 points following the record dive to -82 in April 2020.
RIBA head of economic research Adrian Malleson said the data confirmed a "remarkable restoration of confidence".
"With the vaccine programme underway and workload prospects improving across sectors, regions and practice sizes, March's Future Trends data shows a profession firmly optimistic about future work," he said.
"The commentary received in March continues to describe a housing sector performing strongly, particularly smaller-scale domestic work. Some practices report that there is more work available than they can take on."
But he warned that practices had mentioned that some work has been of low value and subject to intense competition over fees, with 43% of practices still expecting profitability to decrease over the coming year and 4% not expecting to remain viable.
London returned a balance figure of zero for future staffing expectations, with the same proportion of practices, 11%, expecting to employ more permanent staff over the coming months as those expecting to employ fewer.