Ash Sakula's Newcastle housing praised in interim report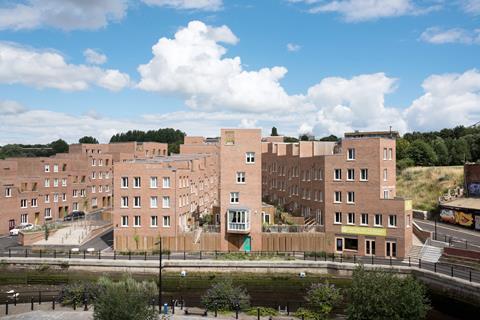 Old retail parks and supermarkets should be redeveloped into mixed communities served by public transport, the government's Building Better, Building Beautiful Commission said in its interim report published today.
The idea is one of the recommendations contained in the Creating Space for Beauty report which singles out Ash Sakula's Malings development in Newcastle for praise.
The full report from the controversial commission, chaired by Create Streets founder Nicholas Boys Smith after Roger Scruton was sacked, is due out in November.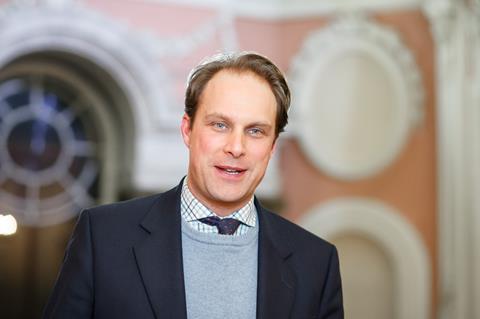 The interim report also recommends:
:: The public should be involved at a much earlier stage of development, with an emphasis on masterplanning – rather than communities engaging in town "planning by appeal".
:: Councils should have the confidence to "say no to ugliness" by "celebrating" examples of bad schemes they have turned down. The report says this would "encourage beautiful design".
:: Any financial support from Homes England and local councils for a development should "aim for beauty" – though it admits more work is required to understand how this might be achieved and measured.
:: Engage the public earlier and more meaningfully in the design standards set by councils in local plans so they can demand better-quality development.
:: High streets should be "beautiful, walkable, well-connected places for people to live and work with a greater mix of buildings" including smaller shops, businesses and homes.
:: Urging different layers of local government to come together and set out a vision for development which reflects the local geography, culture and economic priorities.
The report is due to be launched by housing secretary James Brokenshire at an event at the headquarters of developer U&I in Victoria this lunchtime.
The recommendations are likely to meet a scornful response from many in the profession partly because of the slippery word "beauty" but also because there don't appear to be any new ideas in the report.
Boys Smith said the commission – whose advisors include architects Sunand Prasad and Paul Monaghan – would welcome feedback on the draft proposals before the final report is written.
He said: "Our initial report sets many ways we can make our country more beautiful while fulfilling the needs of future generations who will need a roof over their head.
"We need to move the democracy up-stream from development control to plan-making.
"Beauty should not be just a property of the old buildings or protected landscapes but something we expect from new buildings, places and settlements.
"We need to deliver beauty for everyone, not just the wealthy. This will require, ultimately, some fundamental changes. Hopefully our report will start part of that important debate with the public and the professions."
The commission was set up in November by Brokenshire, prompted by centre-right think tank Policy Exchange. It has taken evidence from more than 120 interested parties, held nine evidence sessions and made seven regional visits.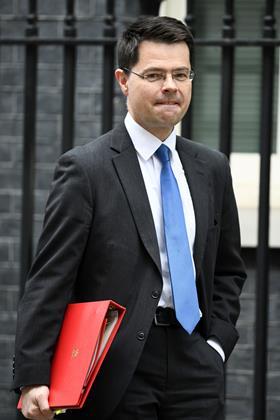 The commissioners praised The Malings in Ouseburn, Newcastle, designed by Ash Sakula, which it described as "a riverside development of 76 new homes built on brownfield land and in keeping with traditional terraced properties in the area".
Scruton previously praised Peter Barber's Ilchester Road elderly housing scheme in Dagenham as an example of what he "wanted from modern architecture".
Brokenshire said: "I am determined to reach our target of building 300,000 homes a year by the mid-2020s, but it's right that we do not do this at any expense – what is built must stand the test of time.
"We owe it to the next generation to not just build more homes, but to build communities people can be proud of.
"As a country, we should not shy away from talking about what building beautifully means – and this report is an important contribution to that discussion."