Industry peers pay tribute to the founder of Squire and Partners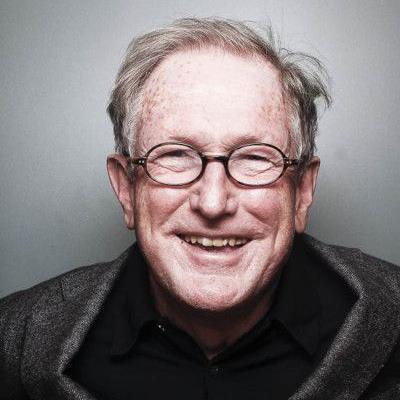 Leading architects have been paying tribute to the life and work of Michael Squire, founding partner of Squire and Partners, who died on 4th May.
RIBA President Simon Allford said: "I am very sad to learn of the passing of Michael Squire.
"Michael came from a dynasty of architects, and after working with his father, Raglan Squire, on projects in Jakarta and Bahrain, he founded his own award-winning practice in the late 70s. His work changed much of the fabric of modern London, with many award-winning buildings on challenging sites including Southbank's Shell Centre, One Tower Bridge, and the Chelsea Barracks master plan.
"His own practice's awards include the 2018 RIBA National Award for The Department Store, described by judges as 'a stunning building which demonstrates exquisite and sensitive restoration, filled with beautiful material choice, attention to detail and wonderful spaces'.
"This building with its restaurant, bar, office and club has become a centre for architectural debate and celebration - which is entirely appropriate as Michael himself continued his family's long-standing engagement with architectural discussion, and in particular, the Architecture Club.
"Michael was a highly valued member of the profession, sharing his fifty years plus of expertise in informal discussion - he was an engaging conversationalist and skilled listener - and more formally on many awards juries and appraisal panels. Michael studied architecture under the tutelage of Sir Leslie Martin and Sir Colin St John Wilson, and he himself became an inspiration to many of his peers as well as the next generation: most recently he served as a visiting critic at the London School of Architecture.
"I shall always remember Michael as a thoughtful and generous man, who built a much-admired practice, then helped pass this practice on to the next generation. He was a fine architect who, with remarkable and admirable consistency, designed, and on occasion also developed, very fine architecture.
"My thoughts are with his family and friends. He will be missed by them and all of us who knew him."
We know we would never have built our own studios in Southwark but for the confidence gained in following his example
Graham Morrison, Bob Allies and Jo Bacon of Allies and Morrison shared the following statement: "Michael was urbane, consistently elegant and always friendly - qualities that permeated his architecture and which subtly influenced his peers.
"Starting out, we loved the little white residential tower he built at Butlers Wharf. We know we would never have built our own studios in Southwark but for the confidence gained in following his example.
And, for a practice such as ours, following a few years behind, he was, without any hesitation, always generous and encouraging. Over the years, we lost count of the times we competed. We didn't always lose but, when we did, we couldn't have lost to a nicer rival."
Chris Dyson, principal and founder of Chris Dyson Architects said: "I recall receiving my first RIBA Part 1 job offer from Michael Squire after completing my BA at Oxford Polytechnic (now Brookes)… My enthusiasm had impressed him, if I recall correctly, as I was inadvertently offered a Part 2 salary!
"A call later came through and Michael suggested we meet again and after much generous conversation he suggested I apply for a practice like Richard Rogers where he thought my interests might better align… I applied but heard nothing!
"A few years later after time at the Mack in Glasgow, I obtained the job I had dreamed of at James Stirling and Michael Wilford's office – I had found my path! Only for that to be further modified by the premature death of James Stirling, at a younger age than Michael Squire.
…leaders like Michael Squire leave the world in a better place both professionally and personally
"Such is life and much like a good project we are required to use our imaginations, pull the levers of change and embrace the new.
"Michael's generosity seemed not to know bounds and I think this comes across in the practice's work and ethos – something to learn from. His practice is now capably lead by the partners who have been associated with the successful recent projects of the office – Chelsea barracks and their own offices to name a couple.
"At the Architecture Club Michael would annually throw open the doors of the top floor of Squire and Partner's magnificent office. An annual event for a club his grandfather part founded and now a thriving organisation whose ambition is to further the consideration of good architecture among both the public and architects.
"The practice builds thoughtfully composed, high quality and extremely well detailed projects at all scales and will no doubt continue to flourish under the next generation that succeeds Michael.
"A huge loss for us all. However, leaders like Michael Squire leave the world in a better place both professionally and personally, for which we should be very grateful.
"My thoughts go to Michael's family and the staff of Squire and Partners – he will be missed."