But architecture and design firm warns of 'more challenging' conditions in current financial year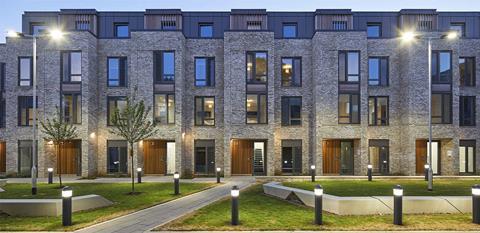 Architect TP Bennett has reported a 7.4% growth in turnover in the 2018-19 financial year, with profit also up. But it issued a gloomier forecast for the current period.
The practice, which has bases in London and Manchester, said its revenue had grown to £31.9m in the year to the end of March, up from £29.7m the previous year – which the business said was a "record" at the time.
The business said profit before tax was up 1.7% year-on-year to £8.4m.
In a statement accompanying the figures, TP Bennett – which is due to mark its centenary in 2021 – said a "significant increase in international work" had contributed to the latest numbers.
Principal director Yvette Hanson saluted the drive of the business' 300-plus staff working across the its architecture, interiors and town-planning divisions.
"The efforts of our team have helped us build on our long history of almost 100 years and deliver strong growth," she said.
"We expect the coming year to be more challenging, with the economic uncertainty, and therefore plan to consolidate our growth while continuing to broaden our sector experience and strengthen our Northern hub."
In addition to its offices in Southwark and Manchester, TP Bennett has affiliate offices in more than 20 countries.
The pracitce was shortisted in three categories of BD's 2019 Architect of the Year Awards: Best Employer; Higher Education; and Interiors.