Practice's Hackney School of Food snares up-and-coming talent award for projects with budgets of less than £1m
South-east London based Surman Weston has beaten five other practices to win the 2022 Stephen Lawrence Prize for its Hackney School of Food project.
The practice's retrofit of a derelict school-keeper's house and garage also beat one of its other schemes – Surbiton Springs – as it had two entries on the shortlist for this year's up-and-coming-talent prize for projects with a construction budget of less than £1m. (See box below)
Budget constraints and limited space prompted Surman Weston's choice to retain the buildings on site for Hackney School of Food, which is designed to be an inspiring place to teach children how to grow, cook and eat food, as well as serving as a community hub.
While the building looks unchanged from the outside, internally it has been transformed by the removal of the first floor to create an impressive double-height space.
Outside, derelict gardens have been overhauled to provide vegetable patches, greenhouses and outdoor cooking and eating spaces, forming part of the welcoming oasis for children to learn all about food.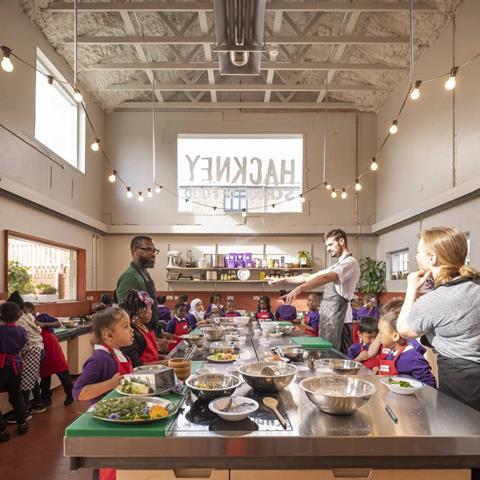 The prize is awarded in of memory of Stephen Lawrence, who was on the road to becoming an architect when he was murdered in a racist attack in south London in 1993.
It was founded by former RIBA president Marco Goldschmied and Stephen's mother Doreen, and is supported by Goldschmied's foundation.
The architect and long-time collaborator with Richard Rogers died in July at the age of 78. Goldschmied's son Matthew was one of the judges for this year's prize, along with Baroness Lawrence and Mike Tonkin of 2021 prize winners Tonkin Liu.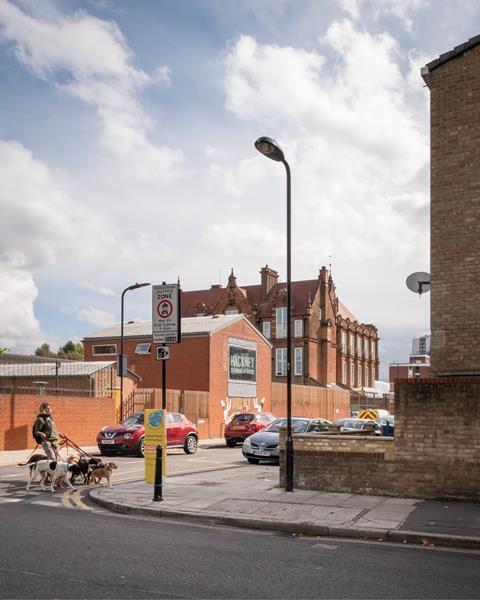 "The success of the Hackney School of Food is not limited to this one site," Matthew Goldschmied said. "The architect and client have developed an inspirational blueprint to teach others how to regenerate and enliven their own communities in a similar way.
"This bold and inventive investment exemplifies the power of architecture to transform not only the building it touches, but the community it serves."
LEAP Federation and Chefs In Schools were the clients for the project.
Stephen Lawrence Prize 2022 shortlist
Hackney School of Food by Surman Weston (London)
"A previously derelict school keeper's house and garage transformed into a community hub, where local children learn how to grow and cook food"
Leeds Footbridge by Gagarin Studio (Yorkshire)
"A sculptural city-centre footbridge made from recyclable materials that also acts as a transfer structure for the district's heating network"
Leyton House by McMahon Architecture (London)
"A finely-detailed, contemporary four-storey home slotted onto a small corner plot in Waltham Forest"
Peveril Gardens and Studios by Sanchez Benton Architects (London)
"A Brutalist retrofit creating a public walled garden and studios that support the local arts community"
Ravine House by Chiles Evans & Care Architects (East Midlands)
"The painstaking restoration of a 1960s modernist house that experiments with sustainable technologies such as geothermal heating"
Surbiton Springs by Surman Weston (London)
"A contemporary A-framed detached suburban house that takes inspiration from design ideas spanning the past 500 years"
The Parchment Works by Will Gamble Architects (East Midlands)
"An extension to a Grade II listed Victorian house that incorporates the ruins of a historic parchment factory and cattle shed"