Mixed-use scheme will add extension to the late medieval Bromley Hall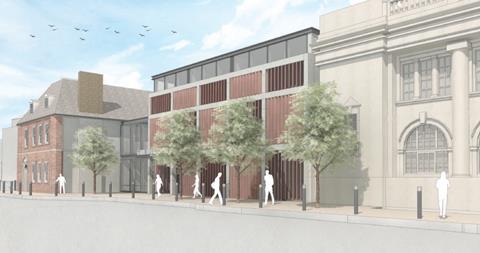 Stockwool has been given the green light for an £11.6m project in Poplar, east London, which will see a modern extension added to the capital's oldest surviving brick house.
The mixed-use scheme in Tower Hamlets for housing association Poplar Harca will link two grade II-listed buildings with a block providing 22 homes and 533sq m of commercial space and see a second three-storey residential block built behind it providing a further 22 homes.
One of the buildings, Bromley Hall, is thought to have been built around 1485 and is considered by historians to be the oldest standing dwelling in London built from bricks.
The late medieval relic, which was seized by Henry VIII in 1531 during the dissolution of the monasteries, was found to contain early Tudor wall paintings and carvings during a restoration in 2005.
Historic England said the building is "a remarkable and rare survival in London of an early Tudor manor, and one [of] the most important listed buildings in the borough".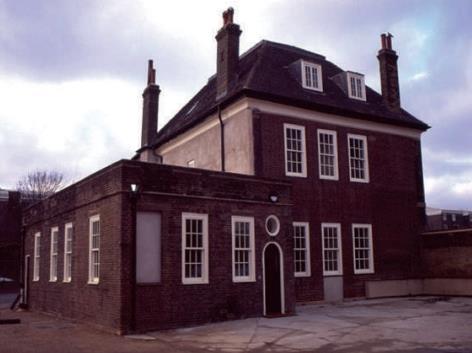 The other listed building, Poplar Library, is an Edwardian baroque building dating to 1904-05.
Both buildings face directly on to the northern approach to the Blackwall Tunnel, which has been a dual carriageway since the 1960s, just north of the Balfron Tower.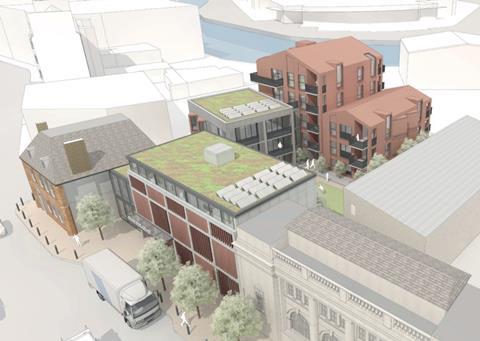 The new scheme, known as Gillender Court, will require the demolition of a single-storey 1920s extension to Bromley Hall.
The new commercial block's facade, which originally projected beyond the front of Bromley Hall, has been pushed back by 1.25m in revised designs to reduce its impact on the listed building in line with Historic England's recommendations.
Although brick buildings were relatively common in Northern Europe during the middle ages, there are few surviving examples in London which predate 1500. The red brick gatehouse of Lambeth Palace dates to around 1495, while the sprawling brick edifice of Hampton Court Palace did not start construction until 1515.