Architect has worked on three phases of £800m scheme
Stitch has won unanimous planning consent for a further 336 homes at the mammoth 3,500-home redevelopment of the South Acton Estate in west London.
The project, for housebuilder Countryside and social landlord L&Q, forms the latest phases, 8.1 and 8.2, of the long-term £800m regeneration of a 52-acre estate.
The work will require the demolition of existing 1950s tower blocks Barwick House, Carisbrooke Court and Ludlow Court as well as the existing south Acton Working Men's Club.
The new scheme is designed to link the Acton Gardens Community Centre at the heart of the project with the newly built homes in phase seven, also designed by Stitch.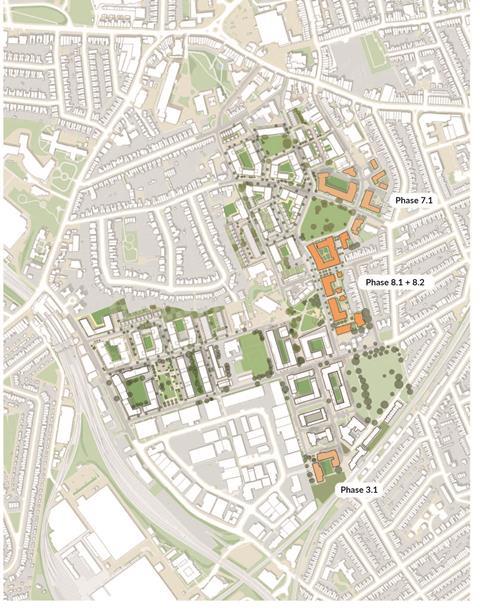 Providing houses, flats and maisonettes, the layout focuses on streets, using landscaping and the articulation of two-storey maisonettes at ground level to create a human-scale streetscape of trees, front doors and double-height entrances.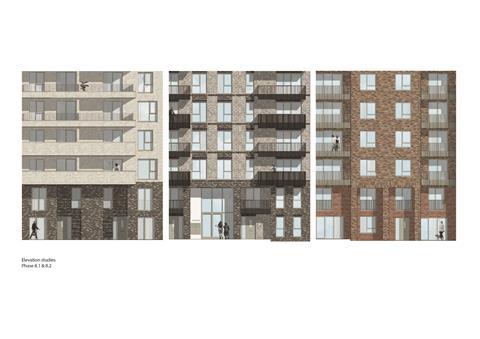 Sallly Lewis, director of Stitch, said: "These phases continue the values of the Acton Gardens masterplan, celebrating the verdant character of the neighbourhood to present a distinctive yet elegant backdrop for the public spaces of both Avenue Park and Central Plaza."
The redevelopment overall will see L&Q and Countryside build 3,463 new homes, with more homes for social rent than remained on the estate prior to redevelopment.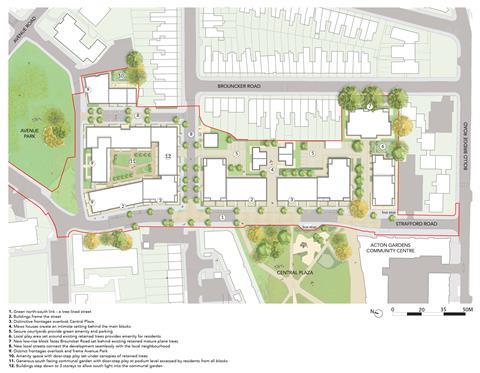 The pair said that while only 20% of residents wanted rehousing in the same place in the first phases, this has risen to 94% in the latest phase.
Stitch is the only architect appointed to design three stages of the masterplan with phase 3.1 complete in 2016 and phase 7.1 last year.
Other architects that have worked at South Acton since 2010 include Maccreanor Lavington, Alison Brooks Architects, Levitt Bernstein and HTA Design.