Practice designs oak and glass viewing galleries and exhibition space for Southwark attraction
Spparc has taken the wraps off its proposals for a visitor centre to serve the replica of Francis Drake's Golden Hinde that is under restoration at St Mary Overie Dock in Southwark.
The practice's 1,125sq m scheme features a new ticket hall, an accessible education space which will explore Drake's life and an exhibition area on its upper level.
Its lower ground level will have an external covered walkway with viewing galleries to the ship, WCs and offices for staff.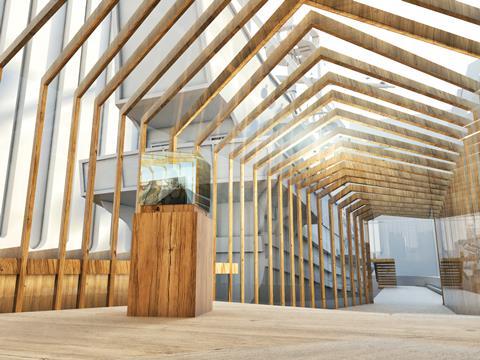 Spparc said it would use English oak for the centre – the same material used for the construction of Drake's original vessel, which he used to become the first Englishman to sail around the world in the 16th century.
It added that glass would be used for the lower level of the visitor centre, giving the impression the attraction is "seemingly hovering over the water".
From inside, visitors will be able to view the ship from different angles at the same time as tracking Drake's journey around the world, which lasted from 1577 to 1580.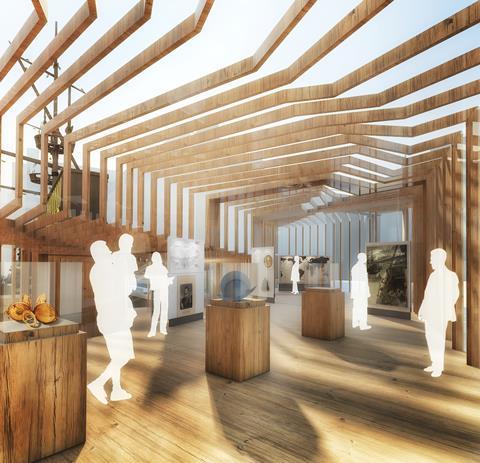 Spparc principal Trevor Morriss said the proposal would also open up new views of the Thames and allow visitors to view several key locations along the river with connections to Drake - including his home near Cannon Street and the site near Custom House where the original Golden Hinde was moored.
"The brief for the new Golden Hinde visitor centre called for a unique design which learnt from the skilled craftsmanship and innovative nautical engineering of this iconic ship," he said.
"The concept was derived through the desire to reflect this history of the Golden Hinde and Sir Frances Drake in a contemporary visitor centre."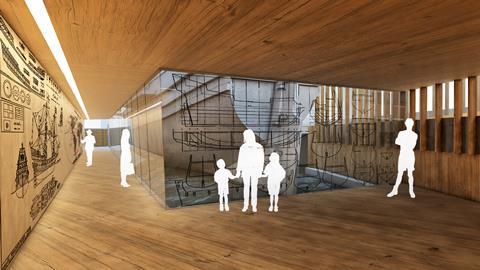 The working replica of the Golden Hinde at Southwark weighs 300 tonnes and was built in the early 1970s. It has sailed around the world and was included in the TV mini-series Shogun.
Spparc, which has completed a selection of high-profile projects in Southwark, said it planned to submit a planning application for the scheme later this year.
Downloads
PDF, Size 69.61 kb

PDF, Size 70.2 kb