Design competition run by council's in-house development company with Stephen Lawrence Charitable Trust
Croydon council's in-house development company has shortlisted six practices in a design competition to deliver a small-site housing project as part of the firm's next programme of work.
Architecture Doing Place; Gbolade Design Studio; Jas Bhalla Architects; Kristofer Adelaide Architecture; McCloy & Muchemwa; and Nimtim Architects have all secured slots in the next round of the design competition run by Brick By Brick and the Stephen Lawrence Charitable Trust.
The six impressed judges with their responses to the competition brief, which sought "ideas for housing for a better world" from practices with an ethnically diverse workforce.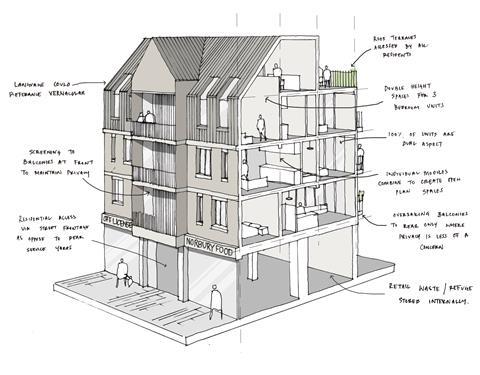 They will now do further development work on their proposals and present them to competition judges as part of the Architecture Foundation's 100 Day Studio programme later this month. The winning practice will be commissioned to create a vision for one of Brick By Brick's next small-sites schemes.
Chloe Phelps, head of design and commercial at Brick By Brick, said the competition had been set up to enable the developer to widen its network of designers and build relationships with a range of talented practices that have been under-represented in commissioning to date.
"This competition has introduced us to lots of talented architects that we were not previously aware of," she said.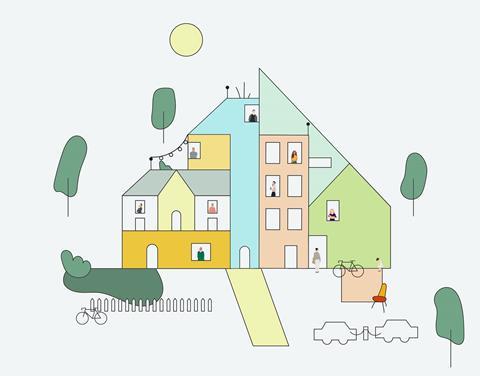 "It has been a great opportunity to stand back and reflect on who is designing our homes and to make sure that they represent the diversity of Croydon, and to encourage other organisations to do the same.
"We're really excited to see what the final six teams will produce and how their ideas can be incorporated into our development programme to bring about a permanent change."