Stirling Prize laureate is inaugural winner of BD's new award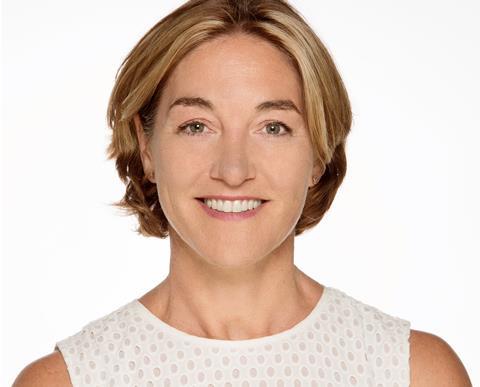 Sadie Morgan has been crowned the first winner of BD's new Female Architectural Leader award.
The co-founder of Stirling Prize-winner dRMM picked up the trophy at tonight's Architect of the Year Awards.
The judges said among an impressive field she had stood head and shoulders above the other contenders and that she had set a high bar for future years.
"What's impressive is how she is using her agency across lots of political and academic interests, balancing teaching and advocacy for the built environment at a political scale," they said. "Not even Zaha Hadid would have been influencing politically like this."
Morgan chairs the HS2 design panel and sits on the National Infrastructure Commission (NIC), through which she advises government on how to set the priorities for the UK's infrastructure over the next 30 to 50 years.
Using the leverage of this role she has been instrumental in the NIC's focus on good design, making key recommendations about design monitoring and board-level champions on all UK infrastructure projects of national significance. She also set up and chairs a design group to oversee those recommendations and advocate for good design to be embedded in all decisions affecting the built environment.
At her instigation the NIC commissioned architects to show ministers the importance of designing better homes and communities as they pursue growth along the Oxford-Milton Keynes corridor. The chancellor responded with a £7bn funding package.
As a design advisor to the mayor of London, Morgan has helped the GLA through its Good Growth by Design agenda. And her belief that the next generation should be given a more powerful voice is translated through her professorship at the University of Westminster and the NIC's Young Professionals Panel which runs alongside the NIC and attracted more than 500 applications for 12 places.
Last year Morgan gave 33 keynote speeches.
The judges described her as a "big hitter" and praised her for being willing to take risks.
"She's showing the architect's role in society is much broader than the day job," they added.
"It's for the benefit of the industry as a whole that she is doing this work."