Latest Future Trends survey remains in black but practices in London less confident
Architects in all regions are expecting workloads to grow in the coming months, the RIBA's Future Trends index has said.
But the institute's head of economic research and analysis Adrian Malleson said practices were increasingly having to deal with growing inflation as the cost of materials and labour headed north.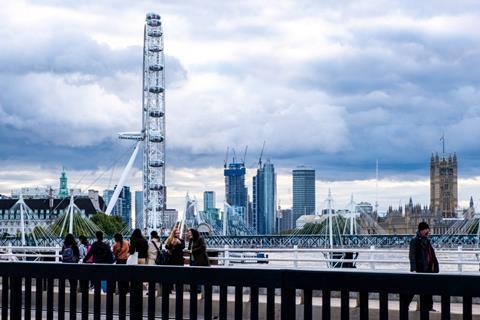 He added: "Shortages of materials [and] tradespeople is fuelling project cost inflation, making estimating and managing project costs exceptionally challenging.
"There is a growing concern that a prolonged period of general inflation may come, threatening the economic recovery, reducing overall confidence and dampening client demand."
Practices in Wales and the West and the North of England were most optimistic followed by those in the South of England and Midlands and East Anglia – all of which had double-digit scores.
The key London market stayed in the black but confidence in the capital remains brittle with the score falling 18 points to +8.
The overall index was +15 last month but this is down six points on September's figure of +21 and less than half of the +31 figure posted in June – recorded when most lockdown restrictions were being eased and the economy started to open up after controls imposed by the government at the beginning of the year.
All four sectors, which include commercial and housing, stayed in positive territory with 85% of practices expecting the number of staff they employ to stay the same in the coming three months.