Jack Pringle criticses shake-up for putting too much focus on later stages of training
RIBA has launched another broadside against Arb's proposals to reform architectural education over what it says is a lack of detail on climate skills and building safety.
Last week Arb published the results of a consultation on the Tomorrow's Architects plan, which will include replacing the three-part qualification system with a two-part approach.
The reforms will also include a focus on a new set of competencies which seek to put an emphasis on what an architect can do, instead of what they are taught.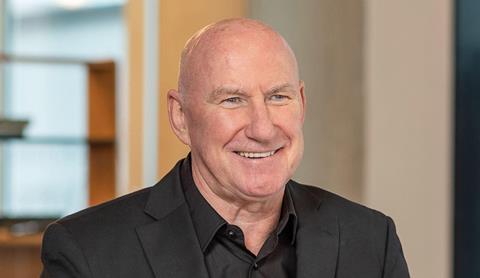 RIBA board chair Jack Pringle praised Arb's proposals to set minimum regulatory requirements at later stages, equivalent to parts 2 and 3, for enabling graduates from other countries or those with relevant career experience to enter the profession.
But he said a lack of focus on stages equivalent to part 1 meant the reforms were missing detail on how key competencies such as climate literacy and building safety would be met.
"This is surprising, as it's vital that tomorrow's architects are equipped with the knowledge and understanding to address today's most pressing challenges, including the climate emergency and delivering a safe built environment.
"Innovation must be at the forefront of the proposed reforms," Pringle said.
He also criticised the plans for not going far enough to remove current barriers to the profession at the early stages of education.
"Shorter routes to registration, lowering of student debt, and more flexible modes of study are key to creating the diverse and inclusive profession we urgently need, and we must ensure that students are taught low carbon design and building safety," he said.
RIBA formally set out its opposition to the proposed reforms in May, warning that they could result in the close of some UK architecture schools.
In a 13-page response, the institute suggested the international standing of UK architectural education would be under threat if the changes are adopted, adding that scrapping the three-part system would be "unwise" due to its global recognition.