Ben Derbyshire responds to Theresa May's resignation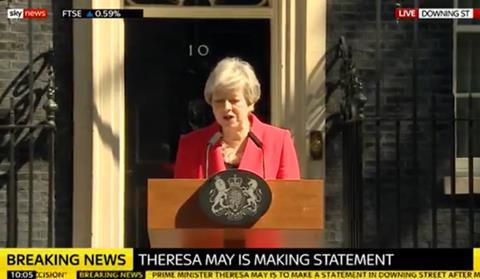 Britain has been left in limbo by Theresa May's resignation, RIBA president Ben Derbyshire has warned.
May announced her departure this morning in a televised statement outside 10 Downing Street at the very end of which she broke down in tears. She will leave office on June 7, triggering an internal race for the leadership.
Derbyshire issued a statement ruing the news and re-stating the RIBA's opposition to a no-deal Brexit.
"The news that Theresa May will step down as prime minister leaves the country in limbo while the clock ticks down to the latest deadline of October 31," he said.
"While much is uncertain, one thing remains clear – a no deal is no option for architecture or the wider construction sector.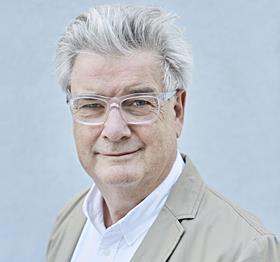 "Whoever becomes the next prime minister must focus on taking the country forward with policies beyond Brexit that tackle the major challenges facing the country such as the housing crisis and climate change emergency."
In her speech, May said: "It is, and will always remain, a matter of deep regret to me that I have not been able to deliver Brexit. It will be for my successor to seek a way forward that honours the result of the referendum. To succeed, he or she will have to find consensus in Parliament where I have not. Such a consensus can only be reached if those on all sides of the debate are willing to compromise."
She also listed some of the achievements of which she was proudest which, she claimed, included "building more homes and helping first-time buyers on to the housing ladder – so young people can enjoy the opportunities their parents did".