Architecture becoming job-seeker's market, warn specialists as government outlines new plans for mutual recognition
The partner who spearheaded the opening of RSHP's Brexit-beating Paris office has expressed hope that the new professional qualifications bill will make it easier for architects to work across the continent.
It could repair some of the damage done by the UK's departure from the EU, said Stephen Barrett.
But it comes as recruiters are warning of staff shortages ahead.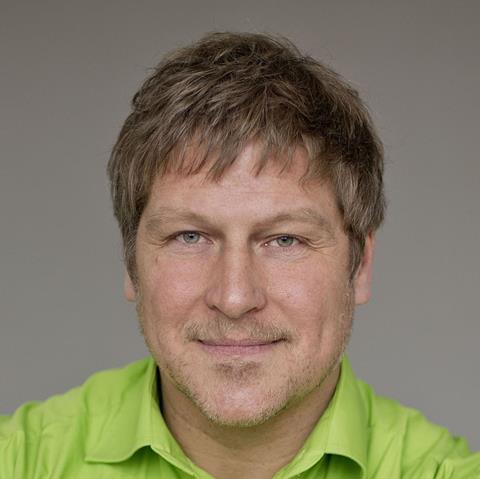 "Mechanisms for ensuring mutual recognition for architectural qualifications internationally are vital in order to enable us to continue to work across the globe, to attracting international talent, and in ensuring British-based practices are eligible to compete for projects abroad," said Barrett, who set up the Paris office in February as a direct result of what he described as a "damaging and profoundly regressive move". A fifth of Rogers Stirk Harbour & Partners' business comes from the other side of the Channel.
He added: "We very much hope this proposal may begin the process of repairing the loss of friction-free practice across Europe that was engendered by Brexit, a restorative process that would undoubtedly be in the interests of the United Kingdom's balance of trade."
The professional qualifications bill was one of around 30 pieces of legislation trailed in the Queen's Speech this month, with proposals for planning deregulation and voter ID attracting most of the attention.
The bill gives regulators such as the Arb autonomy to continue determining professional standards, to license "highly skilled professionals" from around the world to work in the UK, and to enter into arrangements with international partners in the EU and beyond.
It was made necessary because the UK is no longer subject to the EU's Mutual Recognition of Professional Qualifications Directive 2005 (MRPQ) which previously formed the basis of the UK's system to recognise overseas qualifications.
Business secretary Kwasi Kwarteng said the new bill would help meet the demands of individual professions in different parts of the UK – although the government still decides what skills the country needs to source from overseas.
A government statement said: "An example would be if a regulator like the Architects Registration Board agreed a mutual recognition agreement with international partners. This would support UK businesses and professionals to win and provide architecture services in new markets such as the Middle East or Asia by helping UK architects have their qualifications recognised overseas."
UK architecture relies heavily on overseas staff, with around a quarter coming from EU countries.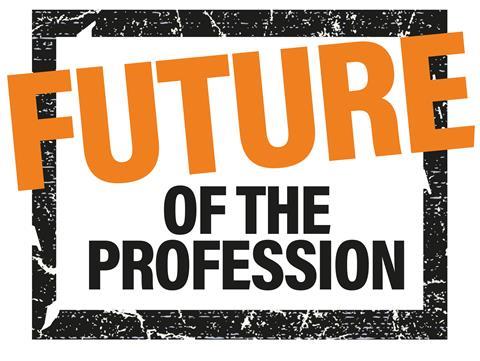 There are already signs of impending staffing shortages that could cause practices real headaches just as projects pick up, and it is unclear whether the bill will be enough to enable UK practices to attract the staff they need.
In the first seven months of 2020 just 220 EEA-qualified architects joined the Arb register, compared with 961 in the whole of 2019 and 836 the year before.
Martin Bennell, chief executive of Frame Recruitment, said the number of jobs coming on stream was nearly back at pre-covid levels and it was rapidly turning into a job-seeker's market.
"Only three months ago, we talked about the jobs market being employer-led. We are now seeing one of the fastest shifts we have seen to a candidate-led market. Good candidates now have the upper hand," he said. (See box below.)
It comes amid warnings of impending materials shortages as a result of Brexit, the pandemic and the Suez Canal crisis.
RIBA chief executive Alan Vallance described the professional qualifications bill as good news.
"We have been urging the government to introduce legislation to enable international recognition of professional qualifications as a critical post-Brexit priority, for a number of years," he said.
"Proposals to authorise regulators to assess international qualifications will help the UK attract the talent that enables our sector to thrive and will enable the country to enter into mutual agreements that open opportunities for UK-trained professionals to work abroad.
"We must now focus on the details, to maximise the potential of new agreements and ensure they uphold high standards at home and abroad.
"We will be working closely with the government and the Arb to progress plans without delay."
Arb's new chief executive Hugh Simpson said it was a "really important step".
"The UK is a global leader in architecture and for Arb to have the power to form mutual recognition agreements with international regulators will enable us to assure the public that all registered architects are suitably qualified," he said. "It will also provide opportunities for UK architects to have their qualifications recognised internationally and to enable the global spread of skills, knowledge and innovation."
The competition for good staff
The number of jobs coming on stream is nearly back at pre-covid levels, albeit with more fixed contracts than permanent roles, said Martin Bennell, chief executive of Frame Recruitment.
"Good candidates now have the upper hand, and we are suddenly hearing less in terms of 'low-balling' job offers and time-wasting interviews," he reported.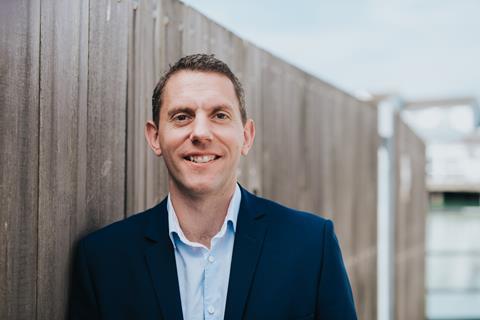 "Candidates are demanding new jobs that offer progression – the last 12 months has meant that many good candidates have not seen any career advancement and now they want to see that change in a new role. Practices with good order books and projects coming off hold are also very attractive.
"Recruitment processes have had to speed up to meet the demands of a candidate-led market. Practices are having to move more quickly than they once did, fighting off multiple offers to desirable candidates is now imperative."
He added: "There is a huge demand for senior architects and project architects with Revit skills. Practices need people who can the hit the ground running – this is just so important right now. As projects are coming off hold, practices simply need the people who can get on and manage these successfully."
Some 40% of new jobs are in the capital, but the wider south-east and south, plus Manchester, Liverpool, Bristol and Cardiff are also busy, he said.