Former civil service chief says power needs to move away from London
The former head of the civil service Bob Kerslake has called on the government to put fixing regional equality at the forefront of its covid-19 recovery plan.
Kerslake, who now chairs the UK2070 commission on regional inequality in the UK as well as housing association Peabody, said rebalancing the divide between richer and poorer parts of the country was essential to ensuring a strong recovery from the pandemic.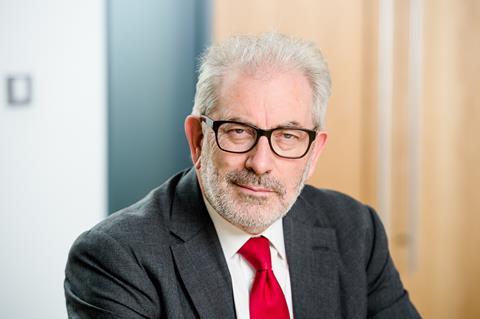 He said: "To many, talking about spatial inequalities in the UK may not seem a top priority at the moment, but I believe it's highly relevant to how we as a country recover from the effects of this terrible virus."
He added: "A failure to start the process of change now would be missing an enormous opportunity."
The UK2070 commission is an independent inquiry into city and regional inequalities which studies how inequality between cities and towns, and the south east and the rest of the country, can be fixed by the year 2070.
The first phase of the three-phase commission, which ran from July 2018 to January 2020, found that the UK came 28th in a list of 30 countries studied on regional inequality.
It also found that in a high-growth scenario, more than half of new jobs created would go to London and the wider south east.
Kerslake said the single most important step the government could take to tackle this problem would be to devolve power and resources away from Westminster and to local authorities.
He said: "I can say with absolute confidence that in this country we have an overloaded centre and disempowered communities."
He added: "It is not a surprise to me that we are both one of the most centralised countries in the OECD as well as one of the most unequal."
Alongside greater devolution, a national framework to provide local authorities with a swift route to procurement would be another transformative policy according to Kerslake, who is also the chairman of regional framework operator Pagabo.
He said: "To make the most of the investment opportunities created by the new government funding, projects will need to move at pace. Procurement frameworks are an important way this can be achieved without sacrificing quality or value for money."
Kerslake also called for a "connectivity revolution" between cities, within cities and between cities and towns through a massive ramping up of infrastructure spending.
He warned: "Levelling up has to be about towns and cities, not towns versus cities, and we should focus on the need to strengthen the economic connections between them."
And he warned that despite covid-19 putting huge strain on the country's finances, even greater spending was now needed to deliver on the government's promise to "build back better."
He said: "At a time when the instincts of the Treasury will be to reign in public spending there will be a need for a large-scale fiscal stimulus package. The key question for me is whether in doing this, the government can lay the foundations for long term change."