WXCA selected for project to repair "last symbolic element" of World War II destruction
Warsaw practice WXCA has been chosen to lead the rebuilding of a complex of historic buildings in the Polish capital that was destroyed by German forces in 1944.
While Warsaw's Old Town Market Place and Royal Castle were reconstructed from ruins in the years following the war, the Saxon Palace, Brühl Palace and Królewska Street tenement houses were not.
The complex of buildings once accommodated the general staff of the Polish Army and Ministry of Foreign Affairs, among other institutions, and has been described as a "symbol of Warsaw" by Poland's president, Andrzej Duda.
Duda said the reconstruction project was the "last symbolic element of rebuilding Warsaw from the destruction of World War II".
According to a law passed in 2021 paving the way for the reconstruction project, the new buildings must reflect the external architectural shape of the structures that were in place at the end of August 1939. However the buildings will not need to be faithful reconstructions and must meet modern technical, security and accessibility standards.
The rebuilt complex will provide a new home for Poland's senate and headquarters accommodation for a range of cultural institutions.
WXCA said its concept design opened up buildings that were "once inaccessible" and delivered courtyards and passages that would serve as an "extension" to existing streets and squares.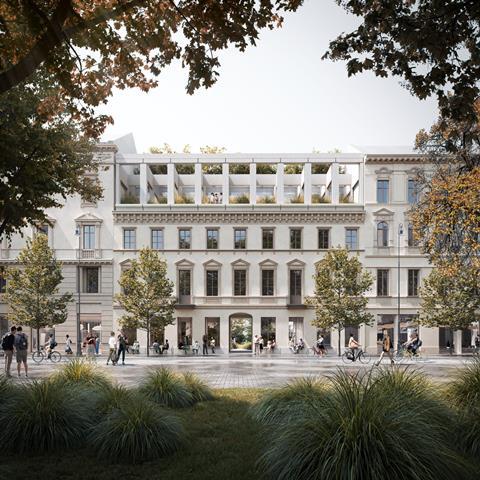 "Our concept of the palace is based on the assumption that reconstruction is never just a recreation of the walls and aesthetics of the past," the practice said. "Rather, it is a process of restoring or reshaping the city's identity while emphasizing the importance and influence of modernity.
"It is not a return to what was, but a search for a dialogue between caring for memory and addressing current needs and conditions."
WXCA was picked from a five-strong shortlist for the project in a design competition that launched in March and completed last month. Buro Happold is also part of the winning team.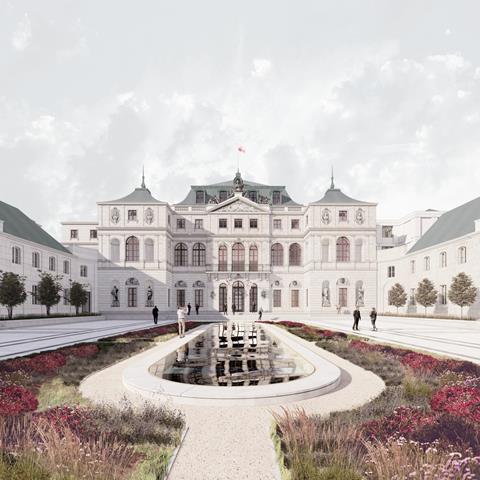 The other shortlisted teams were FS&P ARCUS & K Ingarden, J Ewy Architects & Asman Pieniężny Architects; LAN & P2PA; Piotr Plaskowicki Architekt; and AMC – Andrzej M Choldzynski.
The Polish government is targeting completion of the project by 2030.