Former chief City planning officer says massive refurb costs could lead to uninhabitable buildings
London's skyline is in danger of being dominated by a forest of derelict residential towers in 100 years' time if apartment owners are unable to fund essential refurbishment work, a former leading planner warned this week.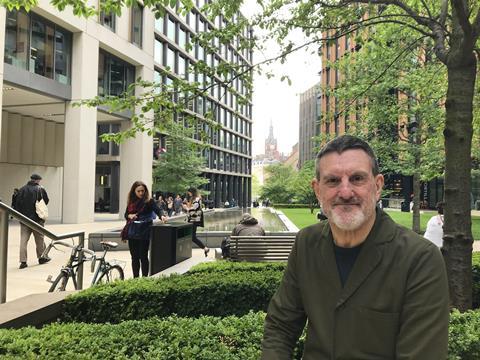 Peter Rees, ex-chief planning officer for the City of London, said there was a danger that funds set aside within apartment service charges for major renovation work on the new breed of private residential blocks would be insufficient to cover what was required.
He said: "If future refurbishment cycles cannot be funded by the apartment owners, their investments will become unsellable long before the expiry of their 125-year lease.
"In 80, 90, 100 years' time I fear we'll have the Thames lined with derelict towers."
The purchasers of both the freeholds - which are often sold on by developers - and the leaseholds were unprepared for what was coming in terms of maintenance costs, Rees argued.
Earlier this month the government agreed to fund the removal of unsafe cladding from private residential towers at a cost to the taxpayer of £200m because owners were dragging their heels and occupants were turning to lawyers in panic, unable to pay.
"The lifespan of the component parts of the building are not considered and the freehold 'asset' is sold to an owner interested only in the capital 'trophy' and a modest income from ground rent."
Electrical and mechanical systems are likely to need replacement after 25 years, as are the gaskets in curtain wall glazing, while thermally sealed all-glass elevations will probably have a lifespan of up to 60 years, he said. This is all factored into the cyclical renewal programmes of office towers which are typically let on maximum 25-year leases. But when major renovation work becomes due on the new breed of private residential towers there's no mechanism for "reassembling" the development short of compulsory purchase, he said.
Louie Burns, managing director of the Leasehold Group, which acts for leaseholders, agreed, saying it would become a "huge issue" across the country.
"This will be the next big scandal in leasehold as there is no homogenised method of redevelopment," he said. "It is in the interest of freeholders, on aged buildings, to take the money paid by leaseholders for service charges but to carry out no work to maintain the building."
But Steve Turner from the Home Builders Federation refuted their analysis, saying modern blocks were built so that major repairs could be carried out floor by floor without having to decant all the residents, while management companies that bought up the freeholds would ensure residents' fees covered these costs so that they wouldn't become liable themselves.
"The vast majority of properties are run by professional companies that take a long-term view of buildings," he insisted. "It's in their interests to make sure the building runs effectively and is maintained for the length of its life."
Construction law specialist Sheena Sood, a partner at Beale & Company Solicitors, said Rees had a point but that it would all come down to the strength of individual leases.
"I do think some of what's going on in terms of building these new flats and then getting them leased is quite a short-term approach by developers," she said.
But she added: "Some of these towers are quite integral to the skyline now so I don't agree they will be left to go to waste. I think will always have investors interested in making them part of their portfolio."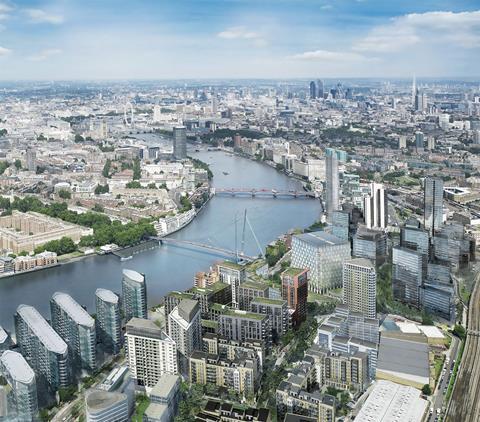 Rees, now Professor of Places at UCL's Bartlett School of Planning, also warned that at a time when the capital was short of land "it seems crazy to have wasted that much of central London land on a product which will not only be under-used but for which there will be no maintenance mechanism. It's bad land use."
Accusing politicians of destroying building control and laying the ground for disasters like Grenfell, Rees said he wanted to see the planning system overhauled to focus on land use and an expansion of use classes, which would allow local councils to properly distinguish between rental and sale homes, investment properties, starter homes, student and retirement housing.
Rees also described the government's Building Beautiful, Building Better commission as an "irrelevance". He said: "You can have a wonderful place with very little beauty, provided people have the activities and spaces they need.
"If you're only allowed to use prefabricated components but build at the right scale around the right spaces and introduce the right land uses, you'll have a vibrant place."
Postscript
Read the full interview with Peter Rees on BD's sister magazine Building