Architect replaced by rival bidder following breakdown of bidder engagement discussions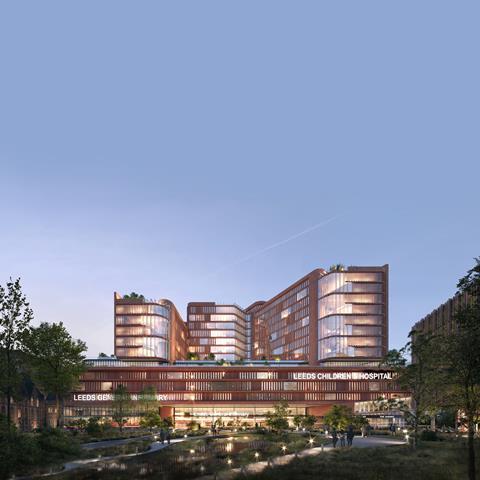 BDP has been dropped from a high-profile £600m job to design two hospitals in Leeds and been replaced by a team formed by rival bidder Perkins & Will.
The practice was announced as the winner of the £9.5m design contract to design an adults' and a children's hospital for Leeds Teaching Hospitals NHS Trust in August.
But the trust has now said it was "not able to progress" with discussions on the scheme following a period of preferred bidder engagement. It did not divulge further details of the break-down.
The practice will now be replaced by the runner-up in the competition, a Perkins & Will team led by Penoyre & Prasad with Schmidt Hammer Lassen.
The trust's finance director Simon Worthington said: "We were unable to proceed with one of our tenderers but, in accordance with good procurement practice, the right thing to do was to follow due process and this has resulted in the Perkins & Will team being appointed as the trust's preferred bidder to take forward this design opportunity.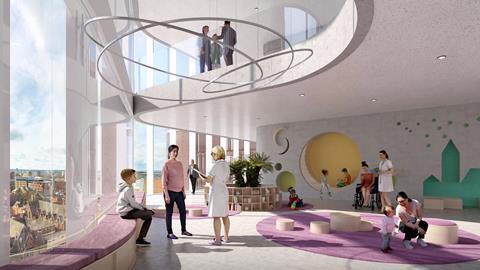 "The competition process to appoint an architect was very strong with a number of international practices taking part which meant we received some exceptional concept designs."
BDP's proposals showed a complex of buildings which the architect said had been inspired by the hills and valleys of the Yorkshire Dales.
Worthington said the Perkins & Will concept design was "very exciting and will create a fantastic landmark for the hospital and the city of Leeds and we are delighted to be working with them to create the new hospitals."
The trust said Perkins & Wills' designs hark back to the original Leeds General Infirmary opened by Prince Albert in 1869, which prioritised light and air.
The proposals will include a rooftop plaza with gardens "boasting local plants and trees that will be inspired by the local landscape".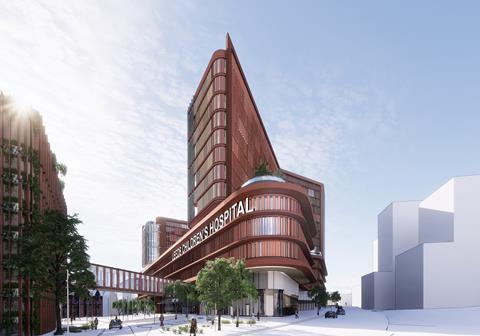 BDP's designs had also been set to include large outdoor spaces filled with daylight, greenery and providing panoramic views of the surrounding landscape.
Following their unveiling, Leeds Teaching Hospitals NHS Trust chief executive Julian Hartley had called BDP's proposals "inspirational", adding that they would create a "landmark public building, of real architectural quality, of which Leeds can truly be proud."
Perkins & Will managing principal Mark Rowe said: "It's obviously a huge privilege to be entrusted with the design of such a prominent site in one of the country's most important cities.
"Working closely with the trust, we believe we can deliver an outstanding building that not only supports exemplary clinical care and treatment but that over time can become as cherished a part of the Leeds cityscape as George Gilbert Scott's exemplary original hospital."
BDP declined to comment.
Leeds Teaching Hospitals NHS Trust was one of six to be awarded a share of £2.7bn of funding as part of the first wave of the government's health infrastructure plan.
The shortlist for the competition also included CF Moller, HOK and NBBJ.