Perth project incorporates some of state's oldest surviving buildings
OMA and Hassell have completed Perth's new Museum of Western Australia.
Exhibitions are being installed in the flagship building in the heart of the city's cultural district, with doors set to open in November.
The A$400m (£212m) glass and streel structure wraps around, and in some places, hangs over, existing 19th-century buildings, including some of the oldest surviving buildings in the state.
"We wanted it to be a civic place for everyone; an interesting mix of heritage and contemporary architecture," said Hassell head of design Mark Loughman.
Dating to 1854, the former Old Perth Gaol is the oldest building on the site and is fully incorporated into the new museum building. The stone for the building was quarried by convict labour at a time when the state was a penal colony, and the structure included a gallows for public executions until the gaol's closure in 1888. It was subsequently sold to the Geological Museum, the forerunner of the current museum.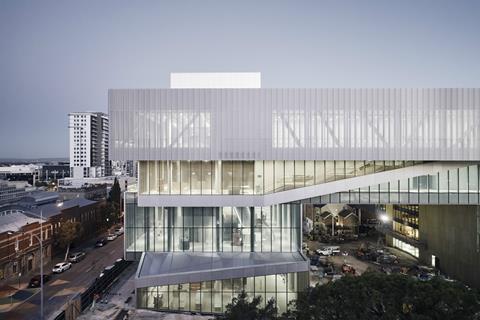 Another heritage structure included in the design is the 1897 Jubilee Building, built in the Victorian Byzantine-revival style for Queen Victoria's golden jubilee and designed by George Temple-Poole, the state's principal architect during its late 19th-century gold boom.
The museum's glass foyer, which was built in 1999 to join two of the heritage structures, was removed to make way for the new project.
This melding of old and new is summed up in a new core feature known as the "city room".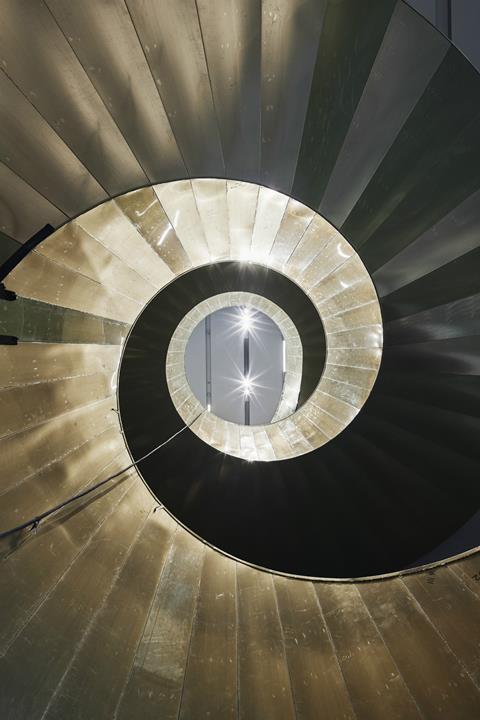 Framed by the refurbished "heritage" buildings and a large new cantilevered volume, the city room is a sheltered outdoor space which will host various activities, from small gatherings to large community events.
A spokesman for OMA said the museum will be "a place where the local community and global visitors gather, to share their understanding of the past, thoughts of the moment, and ambitions for the future".
A large temporary gallery space will sit alongside the city room and the museum's permanent collection, which includes a world-renowned meteorite collection and a blue whale skeleton.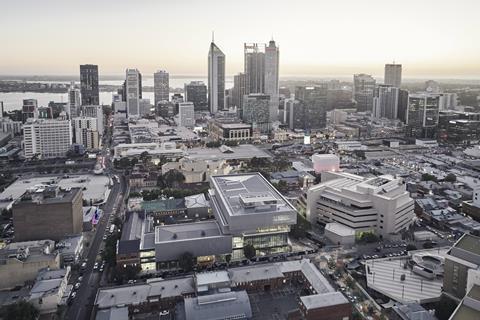 Visitors will be guided through the exhibits by two intersecting circulation loops. One vertical and one horizontal, they are intended to create new and surprising ways to experience and engage with the museum's content, said OMA managing partner David Gianotten.
"Instead of prescribing a singular interpretation of Western Australia, the loops enable visitors to engage with the museum's collection in distinctive ways, and tell the manifold stories of the place," he added.