Architect beats Cullinans and Reiach & Hall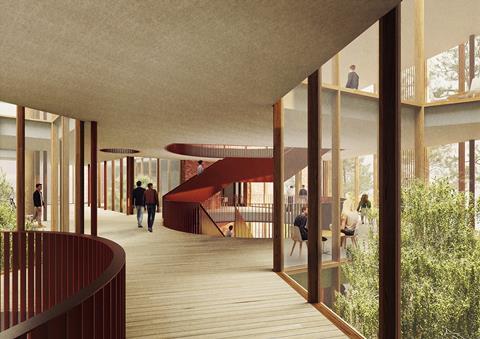 O'Donnell & Tuomey has been picked to design a new student hub at the University of Leeds after an RIBA-run competition.
The Dublin-based practice beat a strong line-up of finalists including Cullinan Studio, Reiach & Hall, Evans Vettori and Nicholas Hare Architects.
The new building on the university's western campus will include teaching and learning spaces as well as support for student enterprise, innovation and careers advice.
Sheila O'Donnell and John Tuomey issued a statement saying: "We are delighted to find ourselves selected for this significant new building, a new student hub for Leeds University.
"Our concept is to make an open concourse for collaborative learning connected to teaching spaces in brick houses. A multi-level forum is punctuated by planted courtyards, forest gardens that create a special identity for the social spaces.
"Our design has been developed from the ground up and from the inside out. The red-brick building fits in to its inherited landscape, but as befits a campus landmark building, it fits in by standing out."
The university has been revamping its estate over the past few years with work taking place at 19 different sites in the city in order to provide an extra 80,000sq m of space.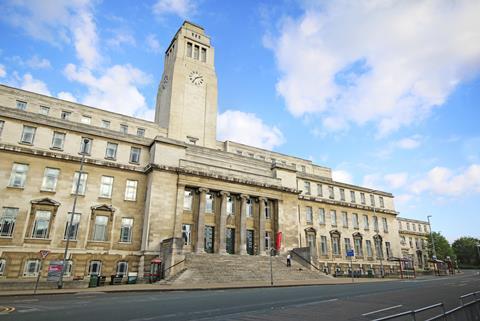 Julia Bennell, deputy dean of the university's business school, said the project also give the law and business schools space to grow.
She added: "The appointment of an award-winning architectural practice signifies our intent to develop an outstanding building."
The shortlist
Cullinan Studio with Turkington Martin
Evans Vettori Architects with Re-Form
Nicholas Hare Architects with Fabrik and Hesketh Hayden Architects
O'Donnell & Tuomey with Dermot Foley
Reiach and Hall Architects with rankinfraser and rtu. rob thompson urbanism