Monumental ramp will connect museum's Asian and Cypriot collections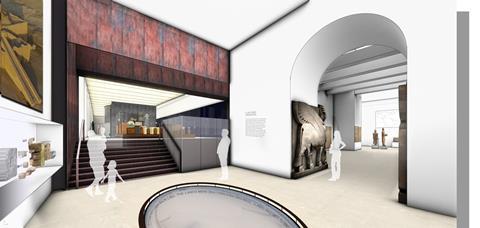 The Metropolitan Museum of Art in New York has appointed Boston architect Nadaaa to the $40m reconfiguring of a suite of its galleries.
The practice, led by principal designer Nader Tehrani, will work with Moody Nolan, the US's largest African-American-owned and -managed practice, as architect of record on the 15,000sq ft project.
The pair will undertake the complete renovation of the Met's galleries for Ancient Near Eastern and Cypriot Art which currently occupy 11 rooms on the second floor.
Met director Max Hollein said: "This bold renovation will present new scholarship and reflect diverse narratives, re-centering regional cultures and perspectives. By integrating these formerly separate areas of the Met collection, we can illuminate meaningful and informative connections with our ancient West Asian and Cypriot holdings and extend those links to nearby galleries presenting Asian, Islamic, and 19th-century European art, as well as to galleries across the museum."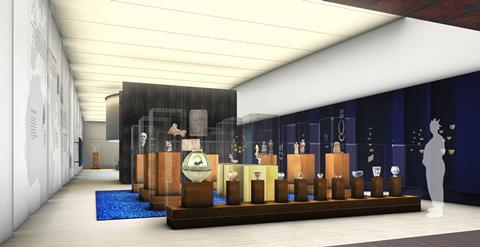 The renovation will introduce architectural and design elements that reflect the materials and geographic origins of the works of art on view.
"At The Met, architecture serves as the cultural armature for the display of art," said Jhaelen Hernandez-Eli, head of construction for the museum. "Nader Tehrani and Nadaaa's contemporary approach to materials such as clay and metal – which are foundational to the world views of both ancient West Asia and Cyprus – and their partnership with Moody Nolan, a firm renowned for their work with peer institutions and marginalised communities, make this team ideally suited for this complex project."
An open floor plan is intended to create a sense of scale and grandeur and to unite the galleries by creating vistas that open to the Great Hall balcony and surrounding collections.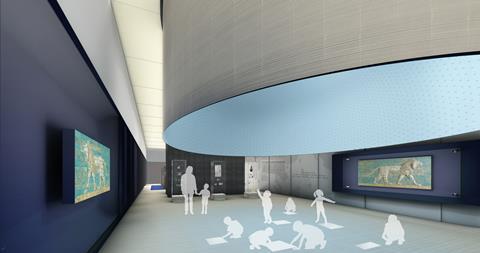 The Ancient Near Eastern Art galleries will be characterised by a series of architectural backdrops that reflect the materials used in the works on display such as clay, copper, bronze, gold, silver and lapis lazuli.
The Cypriot galleries will forefront the artefacts – especially Cypriot limestone sculpture – to help frame the installations.
A monumental ramp will connect the two and improve access for visitors.
The project scope includes repairs and replacements of a portion of the skylights above the galleries which the museum expects to reduce energy consumption in this area by approximately 40%.
The new galleries are scheduled to open in 2025.